Hitting SHOT with SureFire
This year is the 40th anniversary of SureFire, and they have a lot going on. We're gonna go into more detail after SHOT, but here's a quick rundown of what to expect.
Here we go…
1. SureFire

Announces the XVL2!

SureFire, LLC  is proud to announce the revolutionary new XVL2 WeaponLight and laser. The XVL2 was developed at the request of special operations customers and is the result of years of R&D. Compact, lightweight, and optimized for use with handguns and PDW's, the XVL2 features a 400-lumen white light LED, a 300mW infrared illuminator, and both infrared and green aiming lasers co-aligned and slaved together for ease of zeroing in one simple step.

Available in a civilian-legal Class I version as well as a full-power, restricted Class IIIb model for Military and Law Enforcement, the XVL2 utilizes the same proven switching as our X300 series of lights, and can be ambidextrously activated in both momentary and constant-on modes. A mode selector dial allows the selection of illumination and/or aiming lasers, as well as a low-power training setting on the full-power, restricted MIL/LE version. All this capability is powered by a single 123A battery that can be changed from the front, eliminating the need to remove or re-zero the device.

Stop by the SureFire SHOT show booth #13968, for more.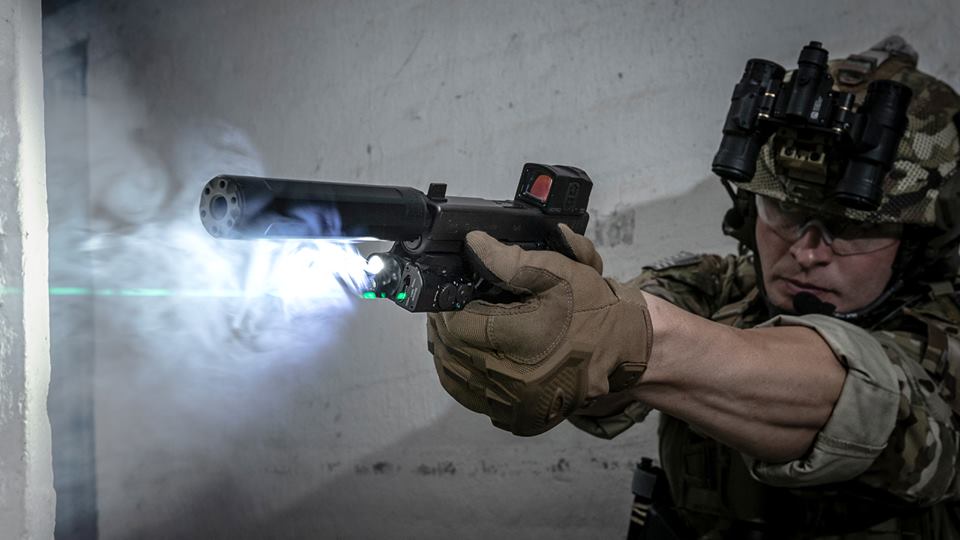 2. NEW 600-Lumen
SureFire

XR1 Compact WeaponLight

SureFire, LLC is proud to announce the new, rechargeable XR1, a quantum leap forward in SureFire's ultra-compact WeaponLight series.

The XR1 delivers twice the lumen output of our XC WeaponLights. Its recoil-proof LED produces 600 lumens to a distance of 80 meters, while SureFire's MaxVision Beam® technology ensures a smooth, rounded beam that is optimized for the human eye, with plenty of surround light for ideal situational awareness. A computer-style magnetic recharging port makes refueling the XR1's integrated battery simple and convenient without requiring removal from the weapon. Weighing just 2.2 ounces, the XR1 features a Mil-Spec hard-anodized aerospace aluminum body that's durable enough for everyday carry, with a footprint that is nearly identical to the SureFire XC2 WeaponLight. A new rail mount features four points of contact for an added measure of redundancy and security when mounted to a weapon.

Small, lightweight and powerful, the XR1 is an ideal WeaponLight for concealed carry use. Learn more at SHOT Show booth# 13968.
3. NEW 1000 Lumen SureFire Stiletto Pro!
SureFire, LLC, is proud to announce the new SureFire Stiletto Pro!
More powerful than the standard Stiletto, the Stiletto Pro is a high-output flashlight with a slim profile that fits comfortably in any pocket, and can be drawn and activated with ease. Optimized by SureFire's proprietary MaxVision Beam® reflector, the Stiletto Pro's 1,000 lumens of smooth, well-rounded light in high-output mode are easily accessed by the body's primary switch or tactical tail switch; the latter also activates an optional high-frequency strobe that is useful for blinding an attacker.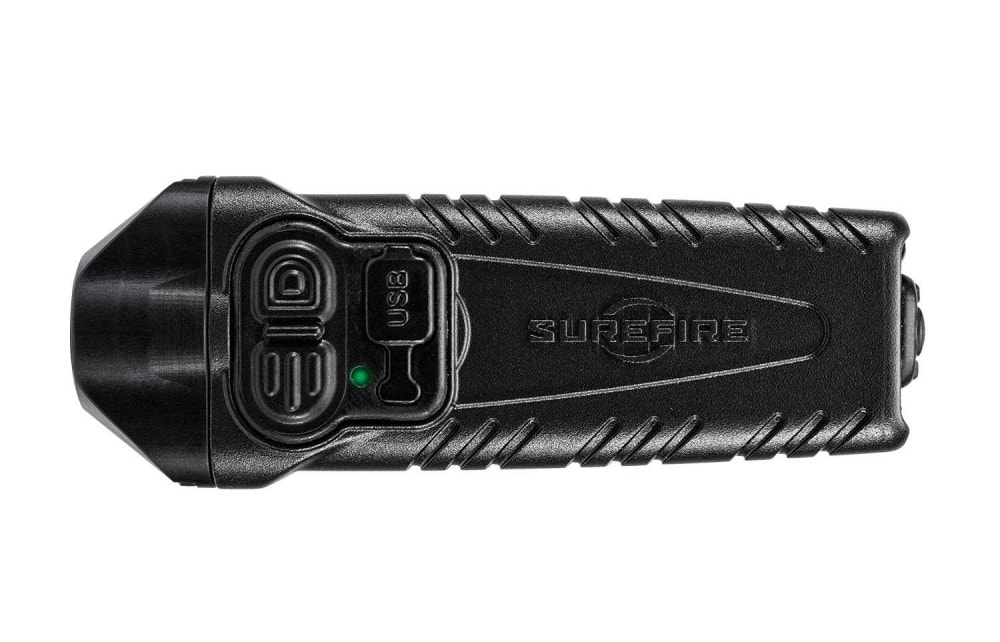 Like the Stiletto, the Stiletto Pro also features a 250-lumen medium output and a 5-lumen low output, giving it the versatility to handle a wide variety of tasks, and the primary switch can be programmed to reverse the activation sequence. A rechargeable lithium polymer battery and included MICRO-USB cable charger make it easy to keep the Stiletto Pro powered up, and its Melonite-coated, reversible heavy-duty spring steel pocket clip keeps the light secure and accessible whether you prefer to store it with the bezel up or down.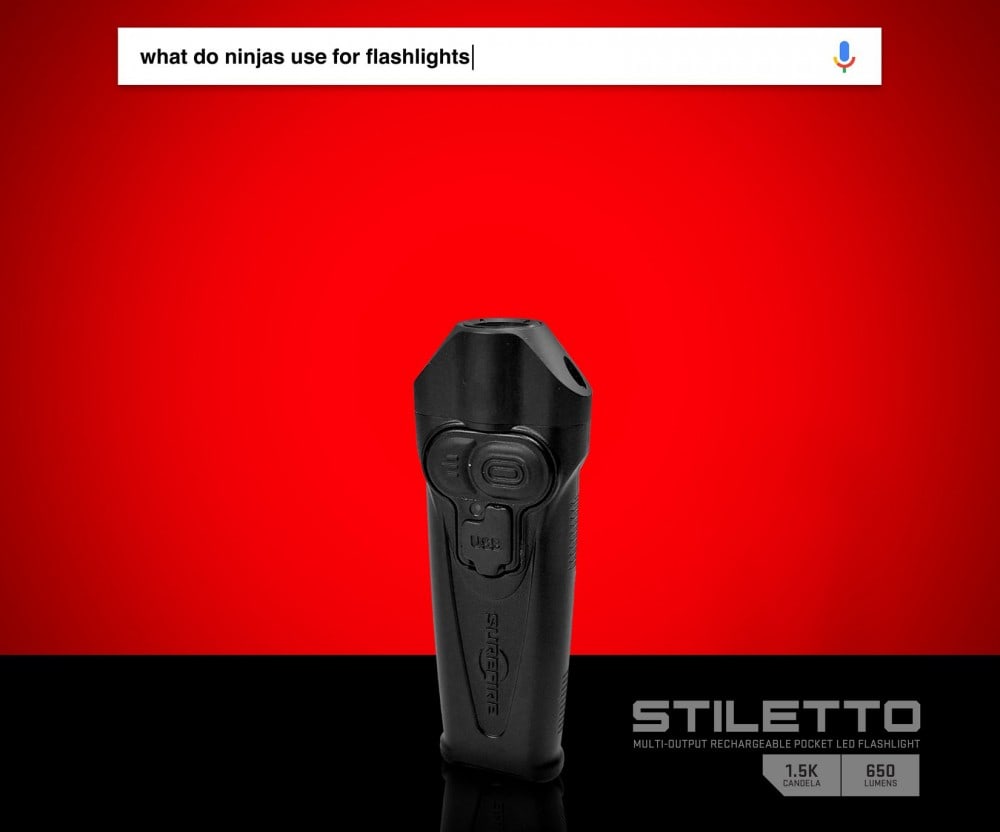 Machined from Mil-Spec hard-anodized aluminum for tremendous durability, the SureFire Stiletto Pro is one tough, pint-sized powerhouse. Learn more at SHOT Show booth# 13968.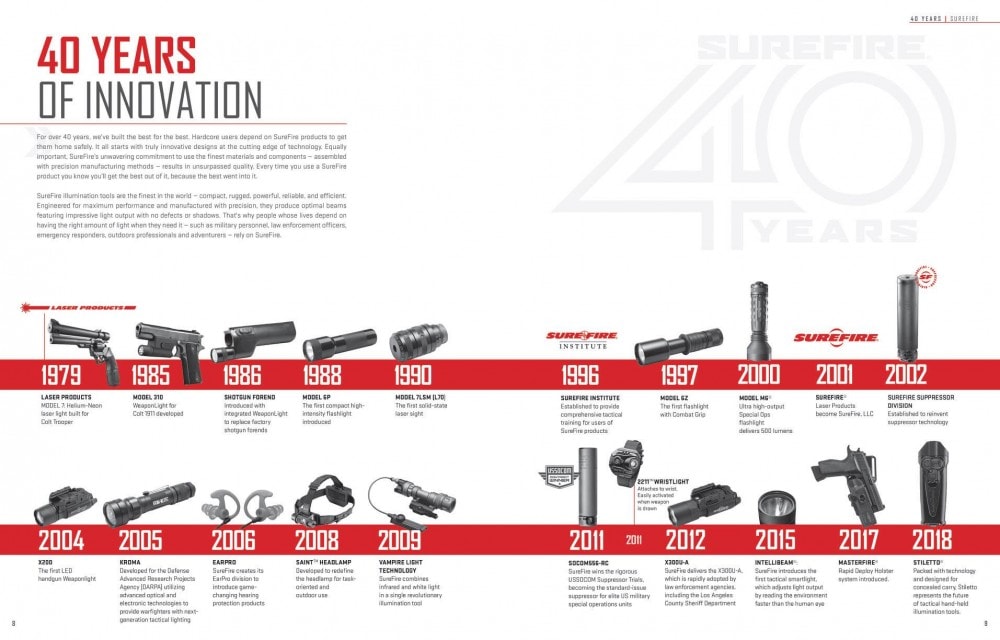 More to follow after SHOT.
Is reading Breach-Bang-Clear worth at least $1 month to you? That's not even a lapdance! Consider backing us!
What is Patreon? It's a crowdfunding platform. Breach-Bang-Clear readers pledge from $1 to $50 a month to "House Morningwood" (our Game of Thrones house, complete with sigil!), to help us with expenses. We, in turn, give our supporters unique content, membership to a closed discussion group, and access to the "Morningwood Bazaar", which is basically helluva lot of unique discount codes (up to 60%) to numerous manufacturers and retailers. "Bend the knee" to House Morningwood and help us cover costs. Rise Before Dawn! 
If you wish to cite, syndicate, or curate our material, or if you're wondering about our please be so kind as to read our Terms, Conditions, and Disclosures.
Take heed! We have advertisers, sponsors, and affiliate relationships with some of the companies you will be reading about (particularly, but not limited to, archival posts). If you purchase one of those items, we will get a small commission from the sale at no additional cost to you. A lot of work goes into Breach-Bang-Clear; by making your purchase through one of our portals you'll be supporting our work. This will help us buy beer, bullets, and barbecue, and we won't have to put pop-up ads and other such stupid shit into our articles to pay our expenses.