HITS Advanced Concealed Carry Class AAR
Not too long ago Mad Duo Kim went to a HITS (Henk Iverson Tactical System LLC) "Advanced Concealed Carry Class". Kim is one of our badder bad asses and she smells better than most of our other minions (looking at you Nate and Chris); since she knows her way around a gun, and a fight, and a gunfight, we figured you'd be interested in what she had to say about the class.
"A fight is an exchange of information through violence." Henk Iverson
 The Advanced Concealed Carry incorporates elements from several different pistol courses (HITS teaches 6 levels), but all used in an EDC/concealment context. Here are a couple of excerpts:
– The better your senses are at picking up on that information before it gets ugly, and the better your skills are at processing and responding accordingly to that information, the more effective your communication with the offender will be.
– Holsters need to stay open when the pistol isn't in it.  J-hook holsters not only need a belt to hook under to work properly, but they need to be hooked over properly fitting pants.  A J-hook holster with pants that are too big in the waist, regardless of how your belt fits, is a recipe for having the holster come along with the pistol on the draw.   One shooter's IWB holster had metal clips that clip over the waistband of the pants and belt, and it kept coming along for the ride when the pistol was drawn.  A quick modification to the shape of the metal clips remedied that though.  The shooter was happy to have encountered and remedied that situation on the range.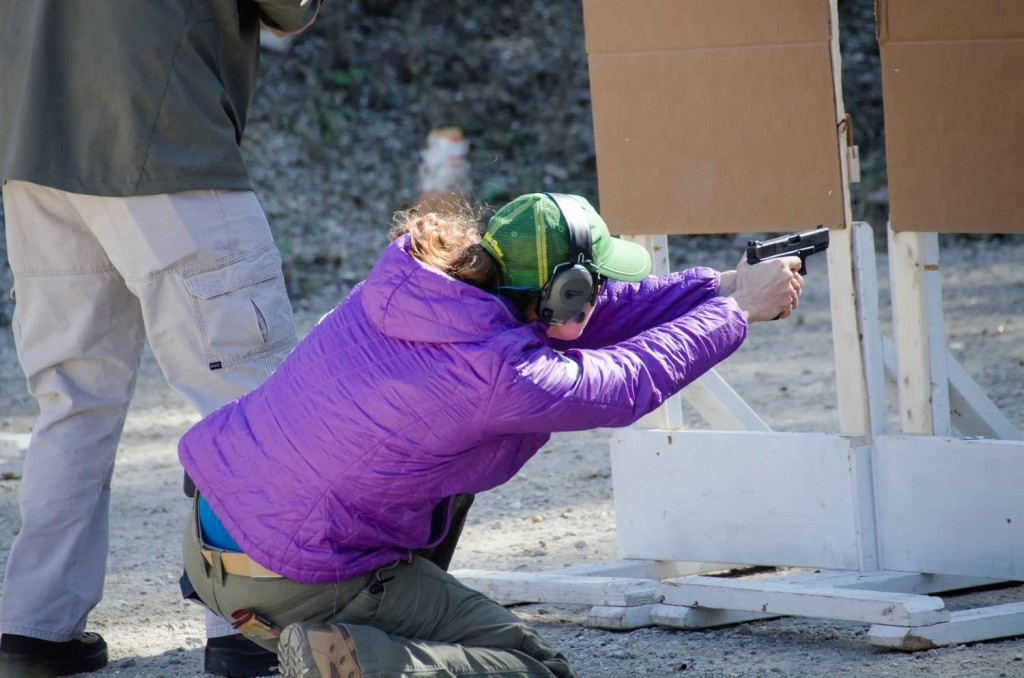 You can (and should) read the entirety of Kim's After Action Report here.
More about Henk Iverson here.