Hill People Gear Snubby Kit Bag Original Pattern

I like the outdoors, it's where I try to spend most of my time, and to me, it's never time wasted. I'm also a photographer, so when I am out trekking about in the wilderness I have "stuff" with me. Camera, tripod, water, snacks, neutral density and polarizer filters, some tools, chapstick, a folding knife, my revolver, and keys. That's about the minimum I carry with, that, of course, depends on the location, time of year and weather conditions.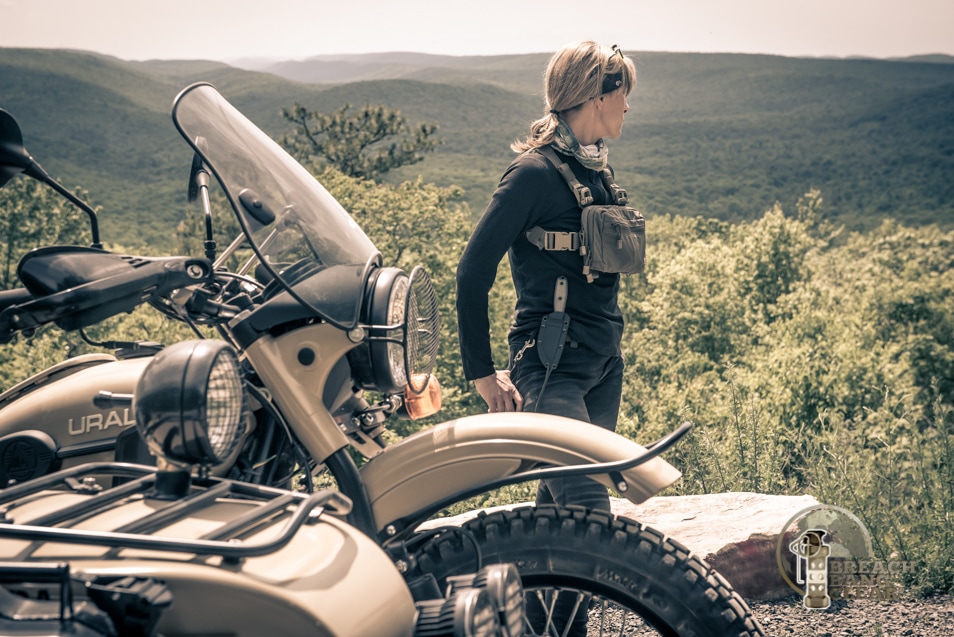 I, like most people, don't like carrying a ton of shit I don't need, or even things I do need. I don't like to be weighed down, okay sure maybe I'm just a bit lazy. I'm one of those weirdo's that will actually pay money to go do a GO RUCK event where I have to have a certain amount of weight in my ruck and do a shit ton of PT scattered throughout a 25-mile ruck. Yea, crazy, I know…. so when I'm out enjoying myself, not getting my ass kicked alongside a team, I like to be as light as I can be.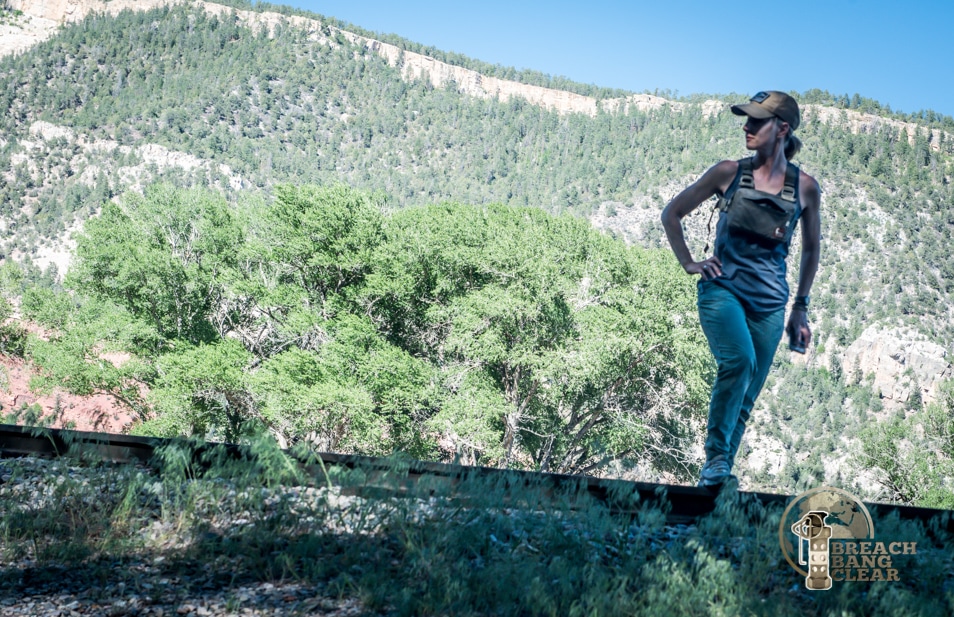 Sometimes I don't need my entire ruck and find myself opting to leave a few of my necessary items behind, only to, later on, get pissed off at myself realizing 7 miles in "Oh shit, I really did need that filter". I have had enough of those "Oh Shit" moments and decide to get a chest rig to use so I had no more excuses for leaving important gear behind. I picked out the Snubby Kit Bag from Hill People Gear. I've been checking their stuff out for a few months and decided this was the set up that would suit me best. I'm small, I'm 5' 4" 120 pounds, I needed to get the smaller kit bag, it would fit my body better.
I've been zipping back and forth across the states for the last few months in the #battlevan doing my thing, camping, hiking and shooting photos of sunsets, sunrises and everything in between. My Hill People Gear bag has been keeping me on task, and helping me not be lazy and skip taking certain gear along. Except for this one time, I was in Durango and decided to go hiking along the Durango /Silverton train tracks. Figured if I got lucky and a train went by I would shoot the train, but also throw some pennies on the tracks, my Dad is a huge train guy and always took us as kids to watch trains and let us throw pennies on the tracks. Well, I grabbed my tripod, camera and chest rig, but forgot to throw the damn pennies in the kit bag. I heard the train whistle blow and was ready to shoot, went to grab the pennies only to realize "Ah Shit" I forgot to put them in the bag.
Not really a big deal, and I had everything else I needed to get my shots. The point I'm making here is, stuff this bag with the shit you need and it's always ready for you, it's easy, comfortable and there are no more excuses not to bring certain things because you don't want to take a ruck or you ran out of pocket real estate.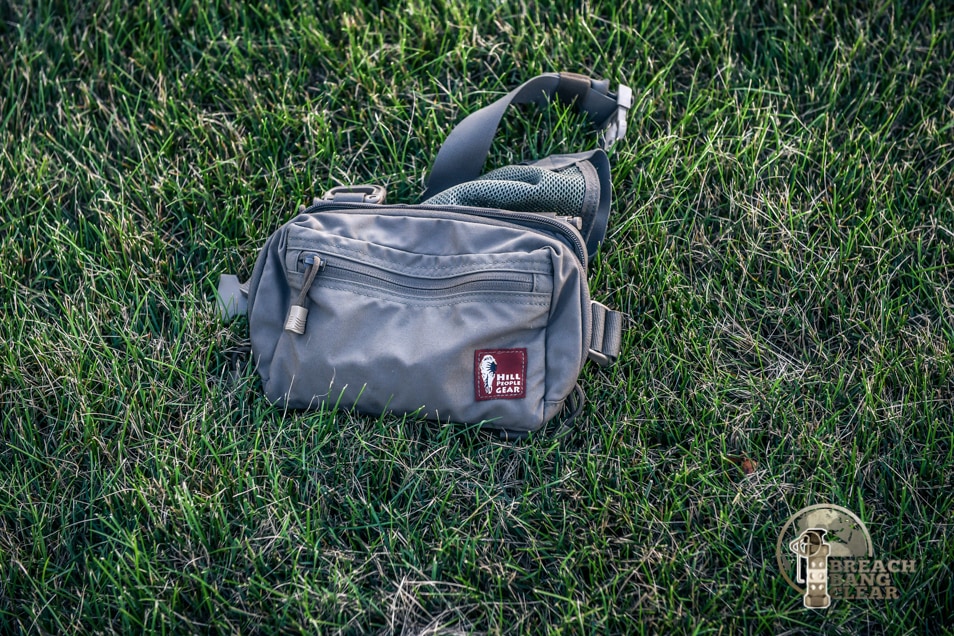 The Original Pattern Snubby Kit Bag includes the following features:
▪ 500d construction
▪ quick access concealed pistol compartment. however getting into the Snubby is more finicky than the regular footprint Kit Bags because the corners aren't as radiused. with practice, access is still plenty fast.
▪ comfortable mesh backed H-harness allows you to wear the Kit Bag by itself or underneath of a pack
▪ elastic keepers for the H-harness straps
▪ Velcro loop and dummy cord loop in pistol compartment allow for various retention options
▪ tabs with Grimlock at the top for hanging on another pack, or for use with Lifter Straps (included) for docking to a host pack
▪ tabs on the bottom for attaching to another pack, or for use with the Stabilizer Kit (optional) for running with
▪ Front zippered access flat pocket with two interior slot pockets with dummy cord loops above them
▪ large 1″ deep main compartment with dual interior slot pockets with dummy cord loops above them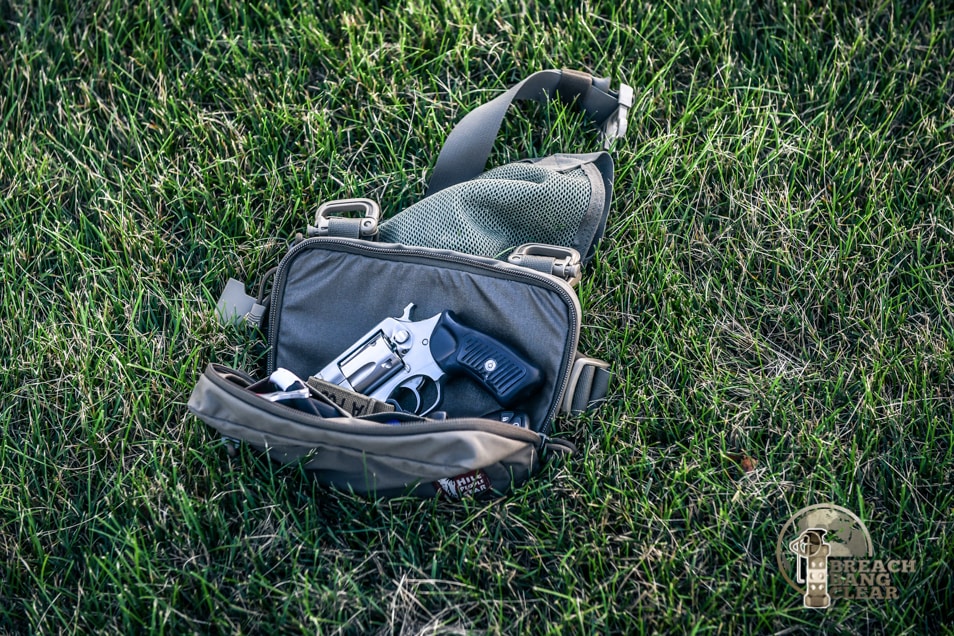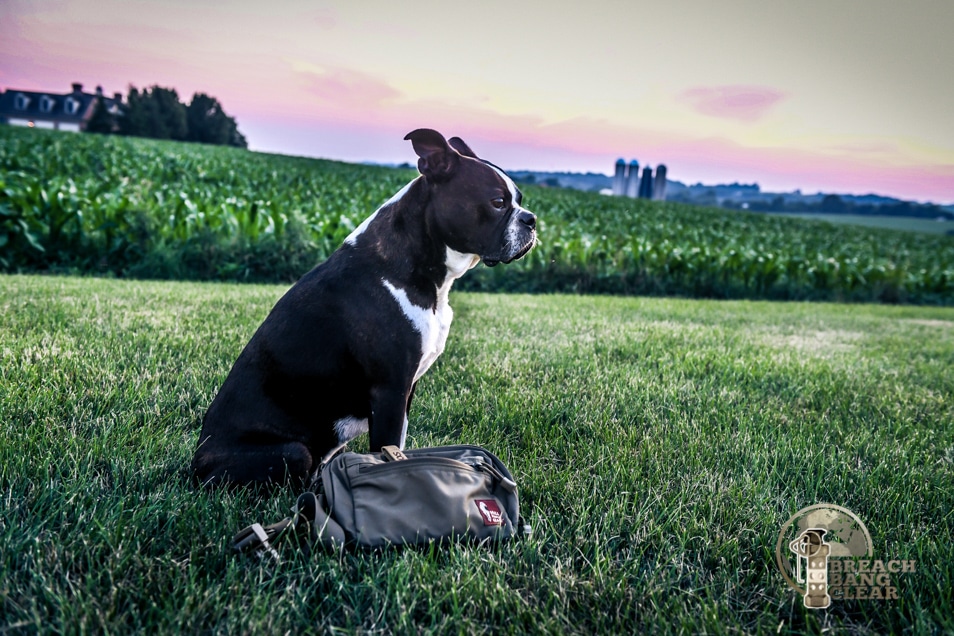 ---
Declare for Morning Wood!
Why become a patron? Not for the dick pics. So you can access the Morningwood Bazaar, obviously.
Exclusive discounts up to 60% off all kinds of guns and gear. 
Plus, unrivaled camaraderie where we only make fun of you most of the time.
Access to Nancy's Squat & Gobble, our closed Facebook discussion group.
If you wish to cite, syndicate, or curate our material, or if you're wondering about our please be so kind as to read our

Terms, Conditions, and Disclosure

s.
Take heed! We have advertisers, sponsors, and affiliate relationships with some of the companies you will be reading about (particularly, but not limited to, archival posts). If you purchase one of those items, we will get a small commission from the sale at no additional cost to you. A lot of work goes into Breach-Bang-Clear; by making your purchase through one of our portals you'll be supporting our work. This will help us buy beer, bullets, and barbecue, and we won't have to put pop-up ads and other such stupid shit into our articles to pay our expenses.