High tops from Combat Flip Flops: be a Stoke-worthy ninja
High top sneakers from CFF: they're tacticool, not tactical; they make no pretense about it (though technically you could call them athletic boots?).
Combat Flip Flops High Tops
Athletic boots for ninja-like Stoke-liness
CFF describes their MK 19 high tops are like a "…ninja and a goat got together and created the lightest, stickiest, and minimalist athletic boot to fit your needs. Walk the streets, hike the trails, hit the gym, fling nunchucks…whatever you do, you'll be stuck to the ground and supported at the ankles.
They come in black (as you can see here) and in a tiger stripe camo "jungle" pattern.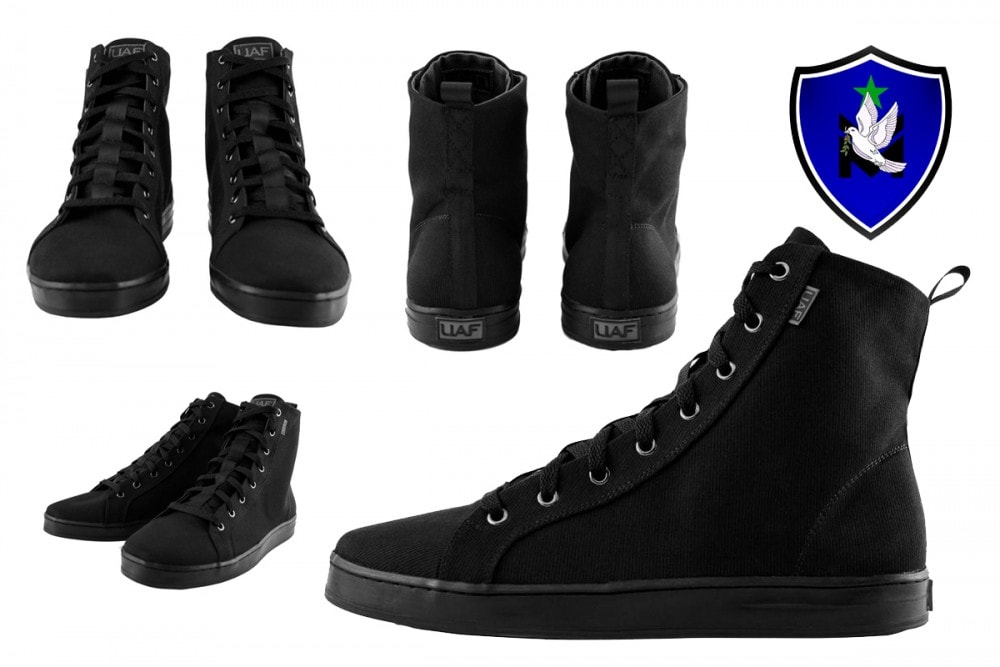 Plus, they make you invisible.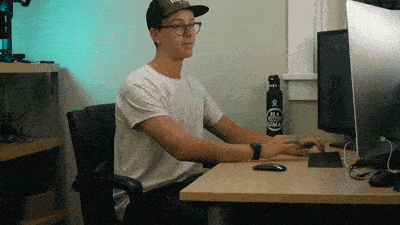 Scroll down for more imagery or just buy a pair now.
Mk 19 Tiger Strip High Top Sneakers
Another Stoke-worthy Combat Flip Flops style
Charlie Sheen made "Tiger Blood" a thing (though his dad made Tiger Stripe Camo look better). This, however, is where the tiger rubber meets the road.  The engineers at Combat Flip Flops developed a proprietary process to press the stealth, agility, and good looks of tiger, blend it with tactical black magic — and turned it into the sexiest footwear since a tiger claw.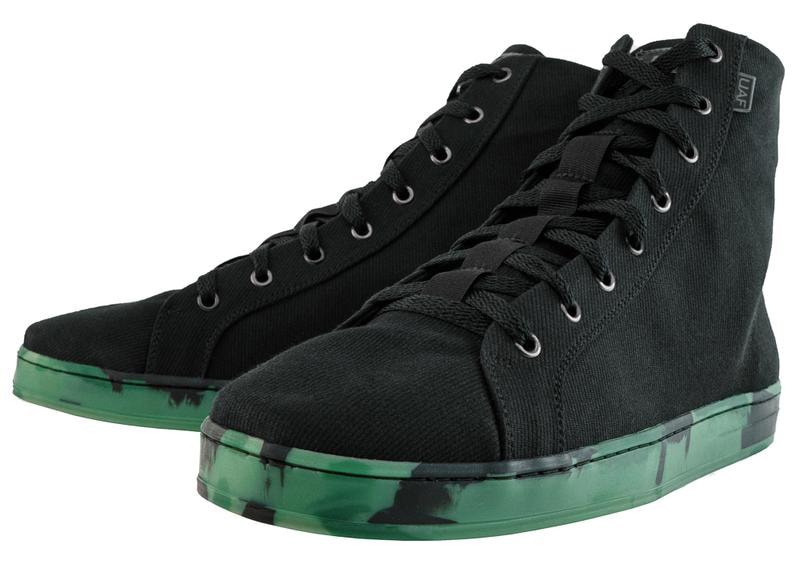 BAM! The MK-19 in Tigerstripe.  Winning.
Scroll down (below the black ones) for more imagery or just buy a pair now.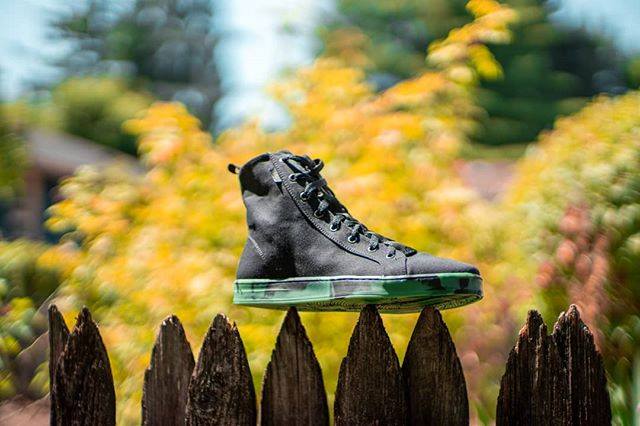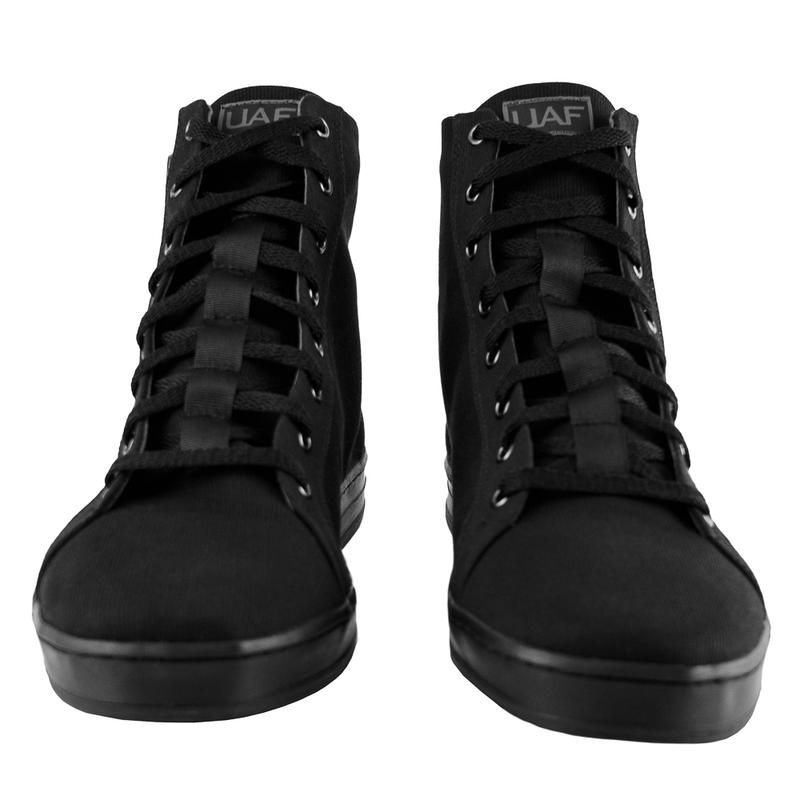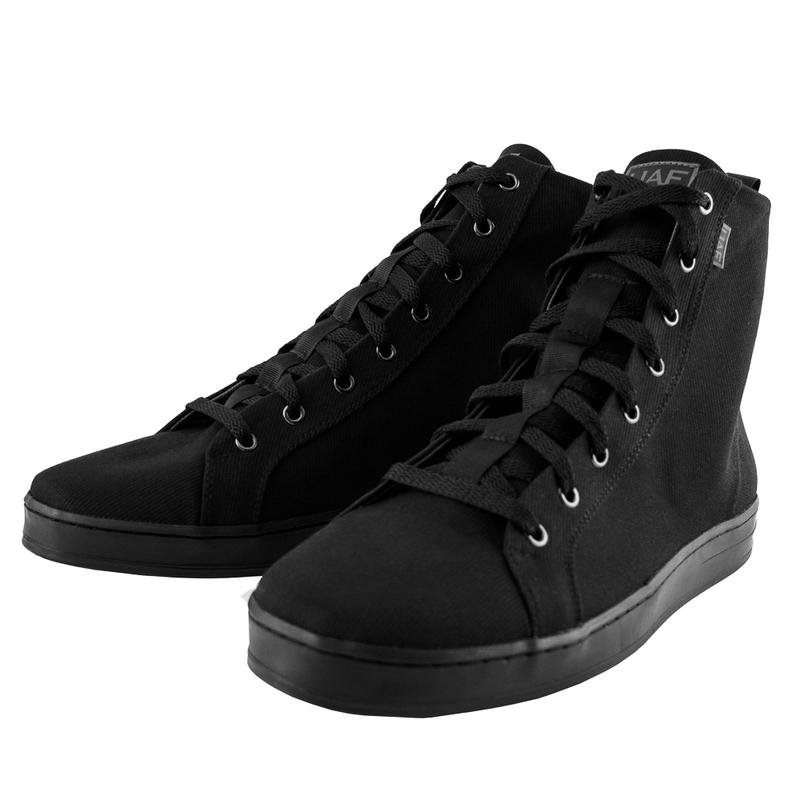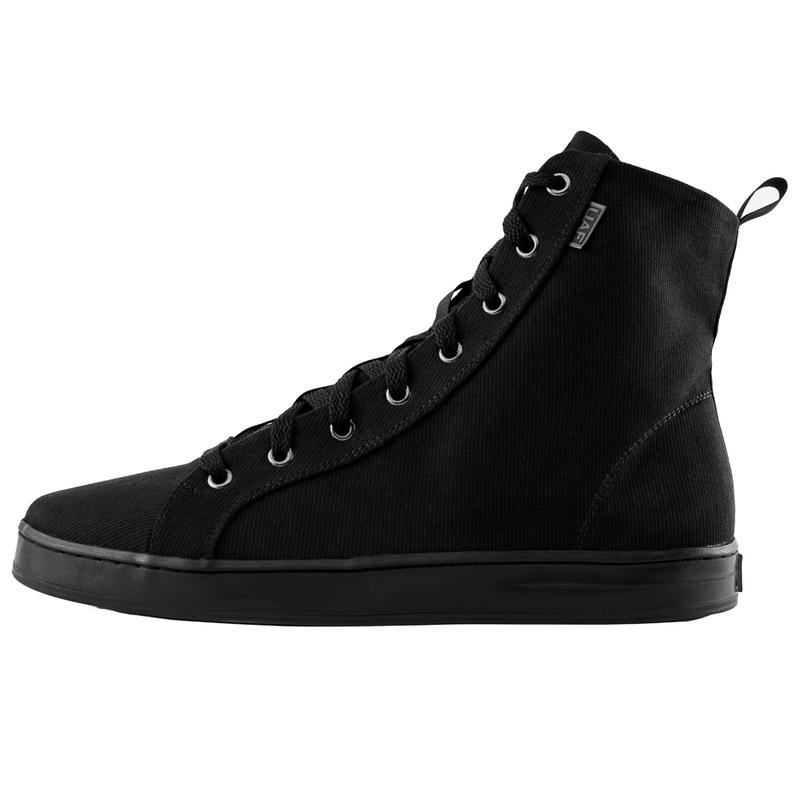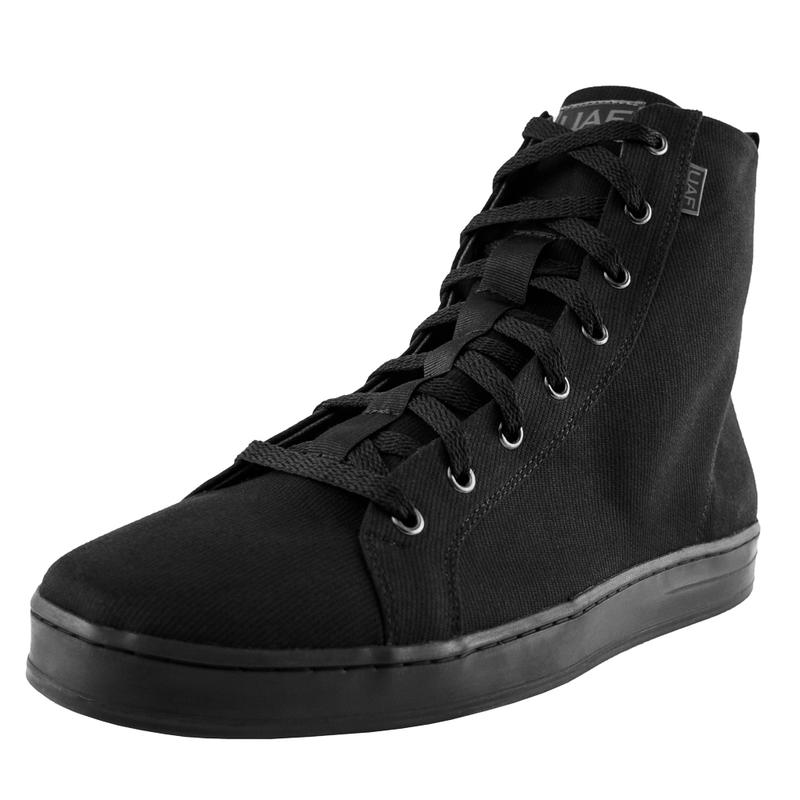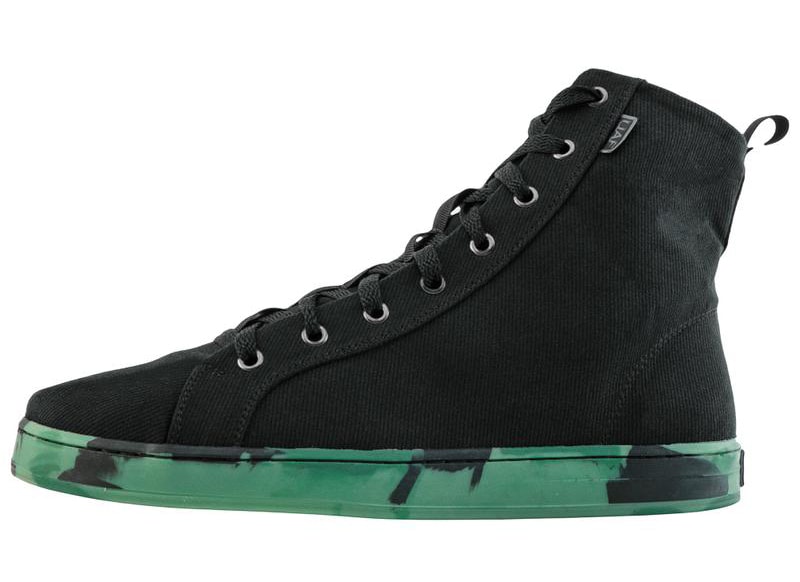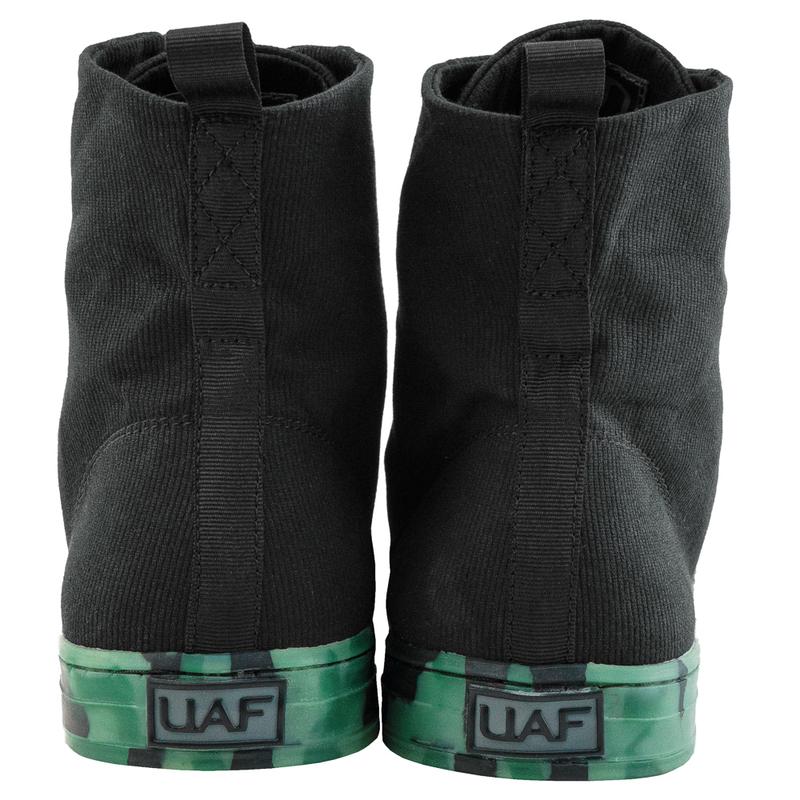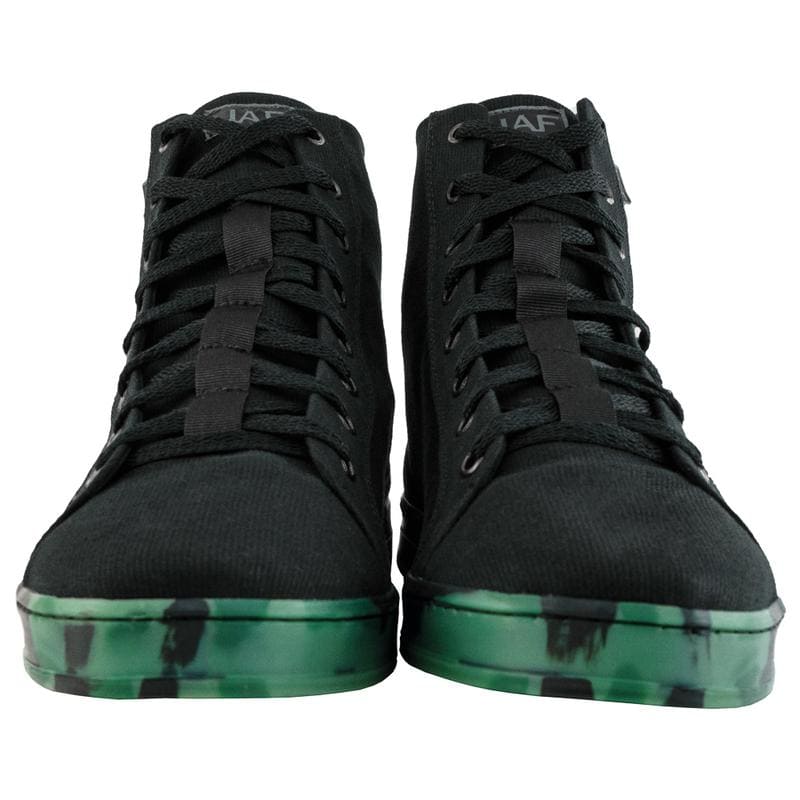 Like what you read here? Consider backing us on Patreon.
You'll be automatically enrolled into the Tactical Buyers Club, thus getting dozens of discount codes to high-end companies in the tactical/firearm/outdoor arena, and you'll earn the right to wear the House Morningwood sigil.
⚠️ Some hyperlinks in this article may contain affiliate links. If you use them to make a purchase, we will receive a small commission at no additional cost to you. It's just one way to Back the Bang. #backthebang