High Risk Dignitary Protection | SGI Course Now Open To All
We know some guys who've taken this class before (including our own Patrick Vuong) and it received high marks. If Cazz is involved (though we don't know that he is yet), that'll make it even better. We love that guy.

Next Week's HRDP Course Open To Responsible Armed Citizens
Solutions Group International is advising us they've opened their High Risk Dignitary Protection Course up to responsible armed civilians. So, not you, ISIS – nor any of you who need a trigger warning, you people can fuck off. It's a 4 day, 40 hour week that teaches classic (if constantly evolving) PSD skills. From their description, and what we hear from past attendants, it's going to be rigorous, physically demanding, and challenging to the senses.
In other words, just the sort of training we like.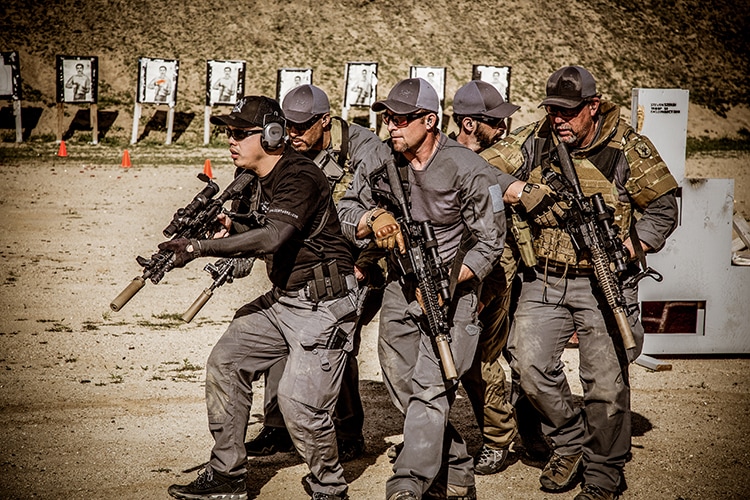 Here's what they sent us by way of description.
The nature of this training will provide students with the background they need to implement contextual, responsive security profiles predicated on evolving threats.

The next HRDP class is scheduled for April 13-16.

Instruction will be provided by currently serving U.S. Department of State Dignitary and Diplomatic Security Service personnel. These instructors work CONUS and OCONUS in environments that range the threat scale. This course was created using the State Department's DSS model, and was later approved the training of PSD operators providing security to a foreign diplomat and his family. The vast real world experience of SGI's instructors combines with their ongoing work at home and abroad to ensure this class is kept completely up to date.

Some of the components of this class include (but are not limited to):

Organization of a Protective Detail
Current Terrorist and Criminal Threats
Protective Operations Planning and Briefing
Threat and Vulnerability Assessments
Route and Site Security Surveys and Checklists
Business, Home, Hotel, and Venue Security
Advance Team Operations
Protective Diamond Formations
Vehicle Motorcade Operations
Downed/Disabled Limo Recovery
Driver-Down Drills
Counter-Assault and Counter-Ambush Drills
Attack on Principal – Drills
Witness Protection and Transportation
Combat Trauma Care – CTC
Evasive Tactical Driving – ETD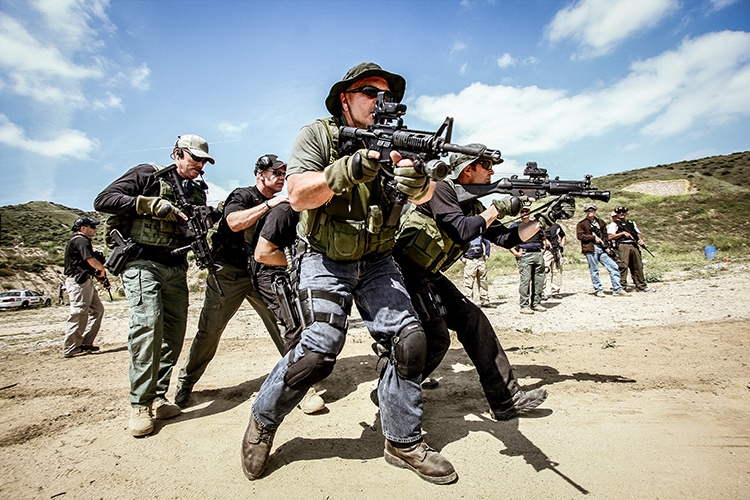 If you're interested, you can learn more or just go ahead here on the SGI High Risk Dignitary Protection course page. They advise us that vehicles will be provided on range day unless you prefer to work with your own. Take a look at their Regional Training Center while you're at it. Note: Although the course has evolved in response to emergent threats, you can learn more about this class in a previous article that appeared in a 2015 issue of the SureFire Combat Tactics magazine.
---
Declare for Morning Wood!
Come, stroll the awe-inspiring aisles of the Morningwood Bazaar.  Earn the right to wear our sigil and speak our words.
If you wish to cite, syndicate, or curate our material, or if you're wondering about our please be so kind as to read our Terms, Conditions, and Disclosures.
Take heed! We have advertisers, sponsors, and affiliate relationships with some of the companies you will be reading about (particularly, but not limited to, archival posts). If you purchase one of those items, we will get a small commission from the sale at no additional cost to you. A lot of work goes into Breach-Bang-Clear; by making your purchase through one of our portals you'll be supporting our work. This will help us buy beer, bullets, and barbecue, and we won't have to put pop-up ads and other such stupid shit into our articles to pay our expenses.