Henry Rifle X1 – For the Modern Gus McRae
 "Mister, you ever seen what a Henry rifle can do in the hands of somebody who knows how to use it?" Malachai Johnson

Earlier this year the Henry Repeating Arms company auctioned off it's one millionth .22 lever action in support of the Hunting Heritage Trust of the NSSF. Judging by the response from social media, they may have topped that.
What you see above is the Henry X1 Concept. It's one of a one-off series of concept rifles representing Henry's contemporary interpretation of the quintessential American Rifle. The X1 was built to "…emphasize the modularity of the Henry lever action platform."
How does the phrase go? Shut up and take my money! 
The X1 is based Henry's steel 45-70 model. It features all-weather stocks, Midwest Industries MLOK handguard, and a Leupold Optics red dot.
Says Henry,
"Brush gun, truck gun, or big game getter, the Henry lever action platform is up to the task."
Then they ask if they should it, to which I say, "Is a pig's ass pork?" I wouldn't mind a threaded barrel option, either. After all, shooting quietly is just polite.
This is a great way to show off that recently released handguard for the 45-70 (which has a 5-slot MLOK Pic rail).
PS I don't care about the loading gate issue. I'm not a purist, which is why I don't mind the mocked up Winchester 1866 used in Silverado. I'm just glad they had 'em in the movie (especially Ezra's).
Leupold Optics are also available at Quantico Tactical,  on Amazon, and on BDU.
Henry Rifle (@henry_rifle) is online at Henry USA.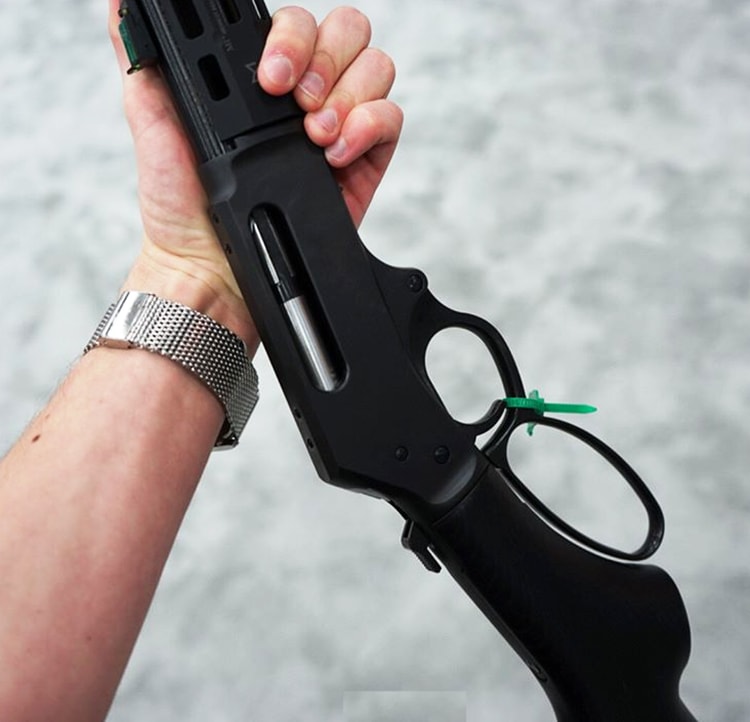 Are you at NRAAM 2018 in Dallas? Go see Henry Rifles yourself. They're at booth 8251.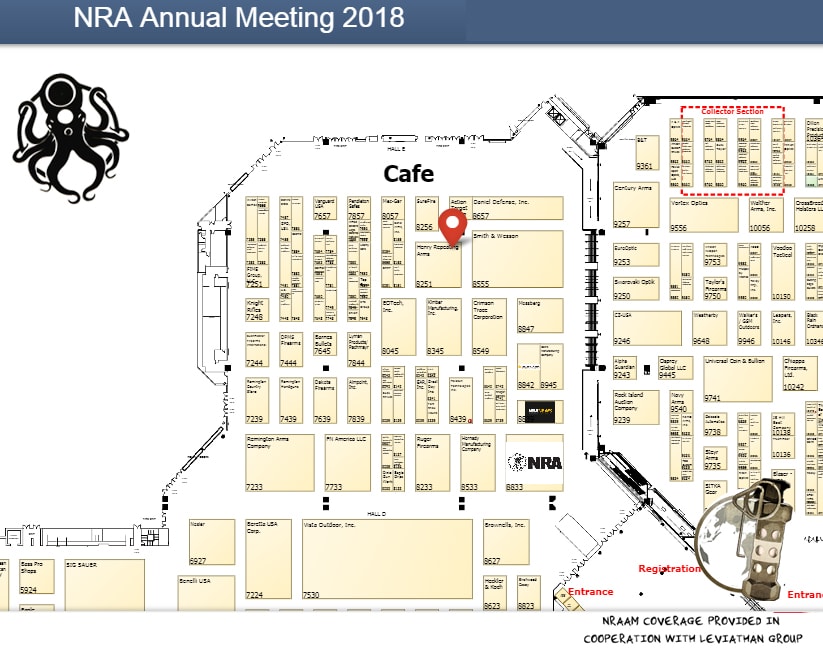 We'll close with a few words from one of my favorite Henry rifle – totin' lawmen ever.
Besides a whiskey, I think we will require a little respect. . . . If you care to turn around, you will see what we looked like when we was younger and the people around her wanted to make us senators. What we didn't put up with back then was dawdlin' service, and as you can see, we still don't put up with it.

Ain't much of a crime, whackin' a surly bartender."
Breach-Bang-Clear coverage of NRAAM 2018 brought to you in part by Leviathan Group (@leviathangroupllc) | Unrivaled Marketing. Power Without Equal.
---
Declare for Morning Wood!
Come, stroll the awe-inspiring aisles of the Morningwood Bazaar.  Earn the right to wear our sigil and speak our words.
If you wish to cite, syndicate, or curate our material, or if you're wondering about our please be so kind as to read our Terms, Conditions, and Disclosures.
Take heed! We have advertisers, sponsors, and affiliate relationships with some of the companies you will be reading about (particularly, but not limited to, archival posts). If you purchase one of those items, we will get a small commission from the sale at no additional cost to you. A lot of work goes into Breach-Bang-Clear; by making your purchase through one of our portals you'll be supporting our work. This will help us buy beer, bullets, and barbecue, and we won't have to put pop-up ads and other such stupid shit into our articles to pay our expenses.