Hazard 4 Just Upgraded its Tactical Poncho — Poncho Villa Mk. 2
We just got word that Hazard 4 has updated its tactical poncho with a 2020 version. They call it the Poncho Villa MK2 and it has updated construction features and more color options. Our readers may remember Mike Durand's earlier article about the many benefits that the Hazard 4 Poncho Villa affords. As he so eloquently put it:
Consider the poncho. Quite possibly one of the world's oldest articles of clothing, and why not? It's a simple garment to make. Find some material , preferably waterproof, or at least resistant, generally rectangular in shape, make a cut in the middle, poke your head though, and you now have something that'll keep you dry-ish and warm-ish, prevent the sun from turning your skin into beef jerky, and can be used as blanket, groundsheet, or shelter. The poncho (any poncho, mind you, not just the Hazard 4 Ponch) really is a wonderful piece of equipment when you think about it.
And it's enduring. Over the centuries it's remained basically the same. Sure, things have been added here and there: a hood, drawstrings, snaps, and grommets. It's no longer made of hide or homespun cloth, but for all intents and purposes, the poncho is an evolutionary dead end.
Or it was. Hazard 4, out of Long Beach, California, has made the next great leap forward in poncho technology. They manufacture what I think may very well be the greatest poncho in the world.
Advantages of Tactical Poncho vs. Jacket
Fully covers the torso and most of legs.
Fully covers packs, bags, and equipment.
Allows rain-free access to pockets/bags.
Dry equipment or weapon manipulation.
Can become a small make-shift tent.
Two ponchos combine for a larger tent.
Can be used as a seating/work surface.
Quick on and off over layered clothing.
How is the Poncho Villa MK2 (2020) Different than the Original?

The 2020 version of Hazard 4's tactical poncho has many of the same features as the original, with the following upgrades in construction and color options.
Attachment loops and snaps added to allow for coupling of Fleece Poncho Liner.
Laser-cut MOLLE added on the loop fastener on the pocket flap.
Improved seam welding and seal for better waterproofing.
Same-color seam tape on the inside.
More color options.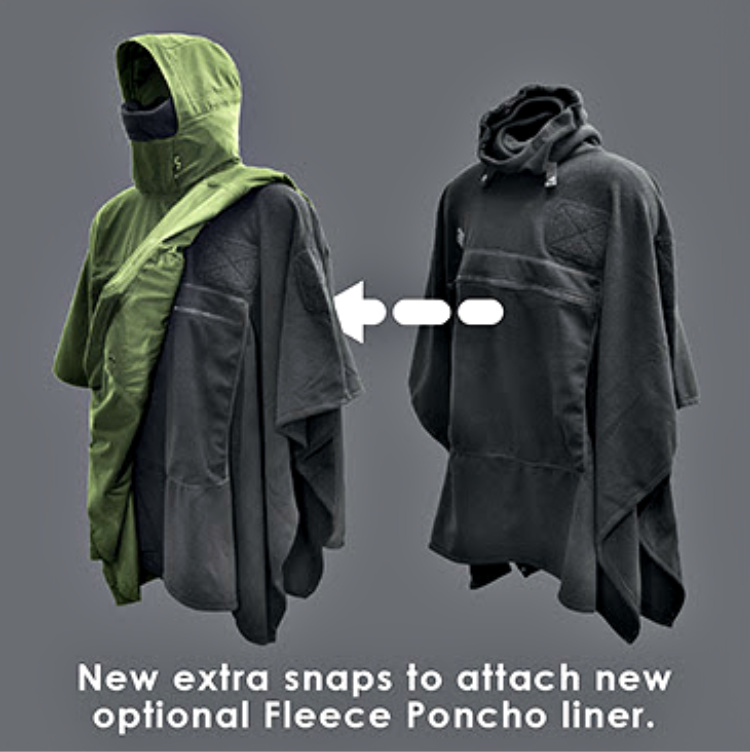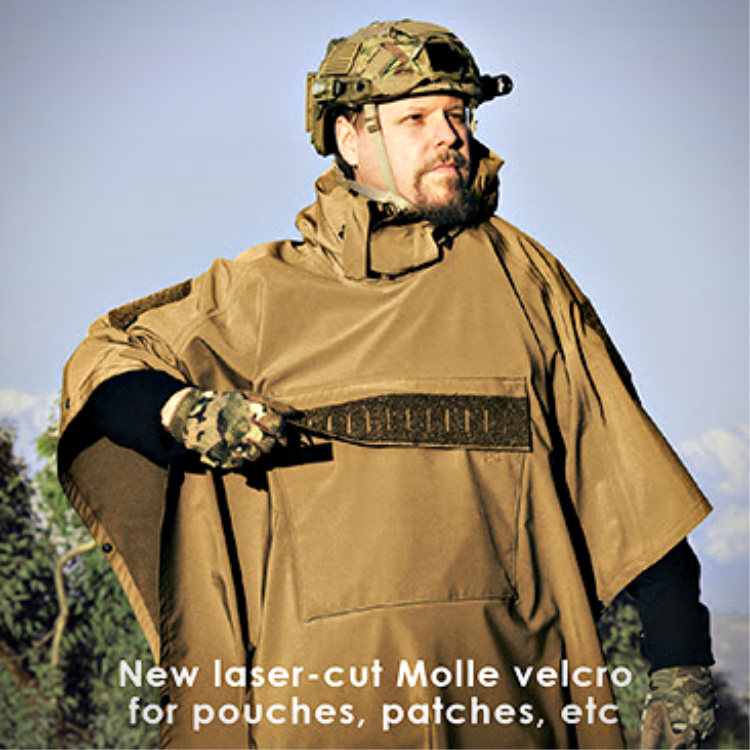 Poncho Villa Mk. 2 Features
Water-resistant/breathable soft-shell fabric (86% polyester, 14% spandex; liner is 100% polyester)
100% waterproof fully-taped seams throughout

This makes it rainproof and waterproof under light pressure

 Perfect for light rain/average snow, and light pressure type of conditions
Generous size to fit over packs/bags/chest-packs
Large front & back velcro panels for agency i.d.
Velcro panels on the shoulders & head-back
Ample hood with brim section fits over head-wear
Hood-cinchers for front and back-of-head adjust
Zipper front to chin for full rain-coverage of throat
Large perimeter grommets for hanging as tent/tarp
Side snaps for closing edges in severe weather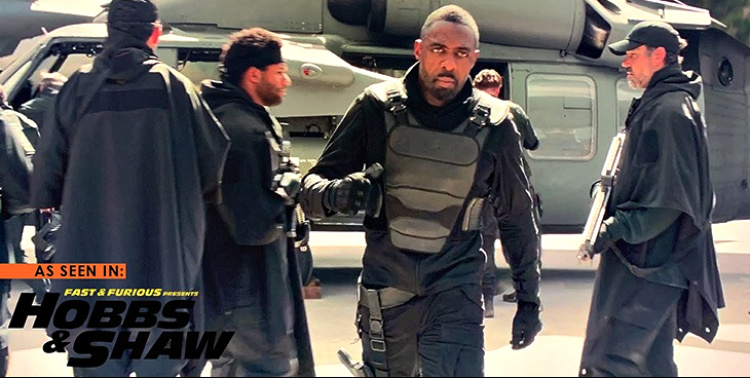 Read up on everything we've written about Hazard 4. 

This article may contain affiliate links. If you make a purchase using such a link, we will earn a small commission from that sale at no additional cost to you.
Like what you read on Breach-Bang-Clear? Consider joining our Tactical Buyers Club.
Like what you read here? Consider backing us on Patreon.
You'll be automatically enrolled into the Tactical Buyers Club, thus getting dozens of discount codes to high-end companies in the tactical/firearm/outdoor arena, and you'll earn the right to wear the House Morningwood sigil.
⚠️ Some hyperlinks in this article may contain affiliate links. If you use them to make a purchase, we will receive a small commission at no additional cost to you. It's just one way to Back the Bang. #backthebang