Hanging with Haley I: and one Helluva Auction
This didn't get the exposure we thought it should, so we figured we'd pass it along. Travis Haley of Haley Strategic Partners recently ran an auction to benefit the MARSOC Foundation. He auctioned off the ETAC/Haley Custom Saiga 12 Gauge that was used in Art of the Dynamic Shotgun. The starting bid was $2,000.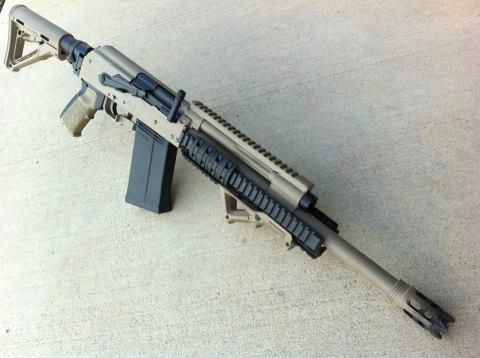 The final amount raised was $31,225.00.
That's thirty-one thousand, two hundred and twenty-five dollars, every dime of which went to the MARSOC Foundation.
Congratulations, Travis. Job well done.
Now, we recently spent some time with Travis Haley of Haley Strategic Partners. Went to the range with him, bivouacked with him (not in the same rack), had a few drinks with him, and we learned a few things (as you can very well imagine).
Number one: he really does pursue 'improving himself' as a genuinely Samurai-like obsession. He has his detractors out there, like pretty much everyone who hangs it out there to teach, and he also has his fanbois. Regardless of whichever side you take (but especially if you're neutral) we can tell you this—taking a course from Travis Haley is worth the time.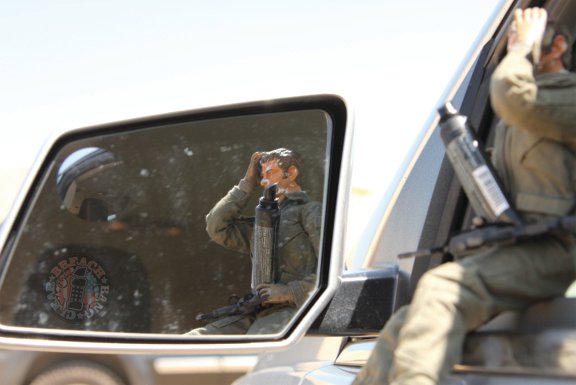 Number two: he should never ever be allowed to take personality-enhancing medication.
Number three: his adherents/disciples/proponents/whatever run the gamut from some very dangerous men indeed to highly motivated TEARCs (Trained and Educated Armed Responsible Citizens), along with the sad sprinkling of knuckleheads that must necessarily accompany any broad section of the population. He seems thankful of the former and enviably patient with the latter—we'd prefer to throat-punch them, but he's apparently more tolerant than we.
This is just the start our series of the time we spent hangin' with Travis. Please note we've begun with those that deal directly with our time on the range, then delve into the ones from the hotel afterward…those may not be SFW.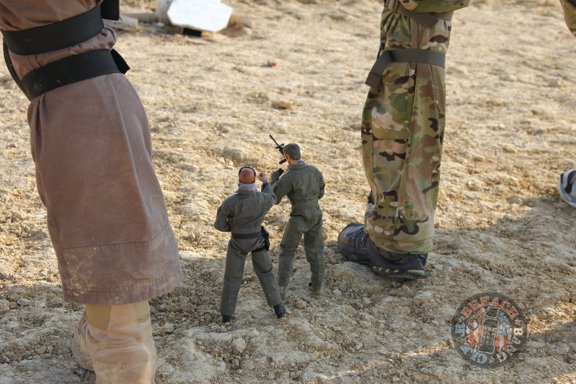 Though you can't tell yet, the HSP courses are no place for lame, sick, crippled or crazy. We'll share more with you soon. Carry on.
YUT!
Mad Duo Clear!
About the Authors: Richard "Swingin' Dick" Kilgore and Jake "Slim" Call are the HMFICs at Breach-Bang-Clear (breachbangclear.com). They write for current and former military, LEOs, contractors and trained and educated responsible armed citizens. They are the most door-kickingest, trigger-pullingest action figures in the tactical operator tactically operational world. Subscribe to them and stay informed about TTPs, new kit, and latest in what's stoopid (and occasionally inspiring) in the military and modern society or check them out on Facebook.