Guncrafter Industries – A Big Caliber Gift

Guncrafter Industries – Get a Big Caliber Gift
Mad Duo
Socks are nice, as are IFAKs and ball hammock underwear, but you know what everyone likes?
A good gun — or an upgrade to a gun already in possession.
Today's gift guide suggestion is from Guncrafter Industries, of Huntsville, AR. They offer a number of firearms (built by their gunsmiths from the ground up) in their proprietary .50GI options. Among these are the HOSS (Heavy Operating Shooting System 1911), M Series 1911, BC-17 Hellcat (BC for the BattleCrown heavy duty flared and crowned barrel), a fully converted .50GI Glock, and others. Oh, and of course there are also Glock conversion kits and the "Pistol With No Name."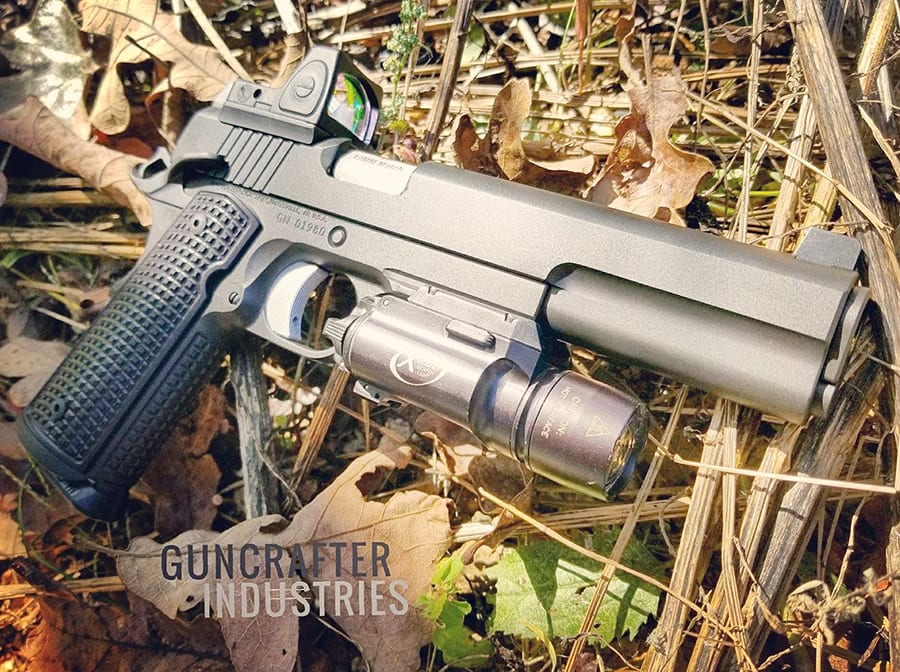 .50 GI ammunition, as we understand it, drives a 185gr bullet at 1,200fps. They describe the felt recoil as being similar to 230gr .45 ACP. Perhaps more significantly to some, the .50GI's head is the same diameter as a .45ACP, so the bulk of a converted pistol remains stock (or at least in its initial condition). This allows you to convert easily back to the original caliber.
Now, the nature and construction of these guns make them just a wee pricey. You'll be out a thousand bucks for the complete Glock, $600 for the conversion kit, and $3,799 for the HOSS — but hey, they do have a layaway option! It's 0% interest, with 12 monthly payments, with the option of paying off the balance at any time during the one-year term.
And they're in the middle of a Black Friday sales weekend.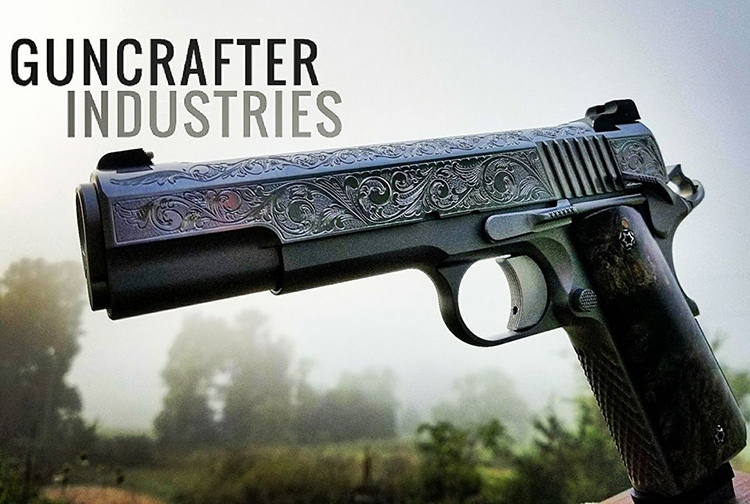 Now, these prices and configurations will inevitably draw out detractors, trolls, and much derision. To those of you who will shortly be venting such asspain, we say…
Quit whinging. We don't care. Obviously someone is buying them, or they wouldn't be in business. Quality and craftsmanship come with a price. If you're unwilling or unable to spend the money, we get that, but somebody is gonna, and we wish 'em all the best. Because Capitalism.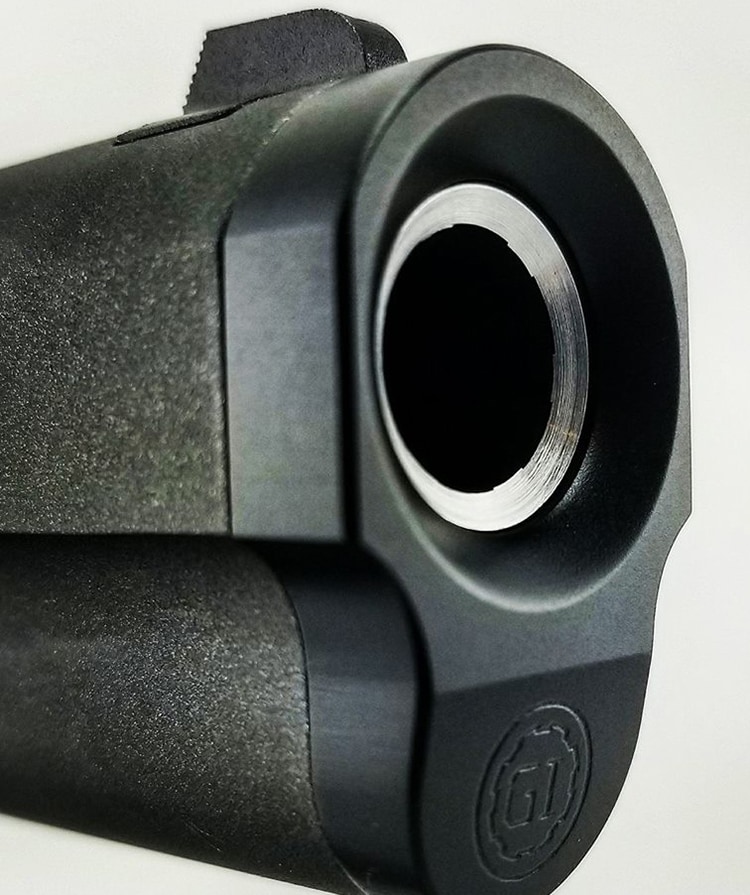 We'll be writing more about Guncrafter Industries soon. Meantime, find 'em on the Book of Faces here: /GuncrafterIndustries/. They're on Instagram too, @guncrafter_industries.
Need more shoppin' help? Check out the full lineup of the Banging Gift Guide 2017.
Now, take a minute to watch this if you want to know more about the .50GI conversion kit for Glock.
Brought to you toeay by GEMTECH (@gemtechsilencer), a member of JTF Awesome. Find 'em on Facebook, /gemtechsilencer/.

[arrow_feed id='48672′]
---
Sign up for the newsletter, ya jackwagons. Lots of discounts for our readers in it — and never any dick pics.
---
This article was lovingly prepared for you by the Breach-Bang-Clear News Team.
If you wish to share or repost, please so kind as to follow our terms and conditions.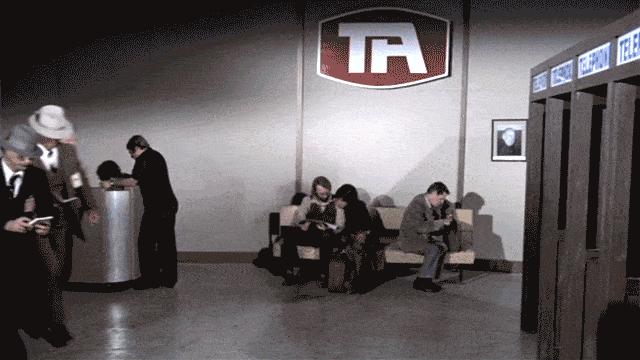 Mad Duo, Breach-Bang& CLEAR!
Comms Plan
Primary: Subscribe to the Breach-Bang-Clear newsletter here; you can also support us on Patreon and find us on Pinterest.
Alternate: Join us on Facebook here or check us out on Instagram here.
Contingency: Exercise your inner perv with us on Tumblr here, follow us on Twitter here or connect on Google + here.
Emergency: Activate firefly, deploy green (or brown) star cluster, get your wank sock out of your ruck and stand by 'til we come get you.
T&C: All original material published by Breach-Bang-Clear is the copywritten property of Breach-Bang-Clear, Inc. If you wish to repost, republish, or otherwise share our content, feel free to reproduce an extract of up to 225 words and one complete, unaltered image, preceded by attribution crediting the source and author's name, to include a link to the Breach-Bang-Clear home page, with a link back to the full article on our website, BreachBangClear.com. You do not require our permission to do this. Please do not reproduce our content in its entirety without contacting us first. We do allow full syndication on a case by case basis (credited, and posted with a canonical link, as is common practice and in good form) but only when mutually agreed upon beforehand. If you wish to reproduce a complete article, please contact us for permission to publish first.