Gun Pr0n at PROOF – Some Great Things Going On
News Desk
One of the (many) things we like about PROOF Research is their interaction with the people who actually use what they build. This frequently manifests visually on their social media frequencies, often with pithy commentary.  For instance, what you see above is a "…stainless steel tack driver with a race car suspension," from Ordnance Locker. They describe the build thusly:
"Defiance Machine Deviant action, Proof SS barrel chambered in 300 Norma Mag, American Precision Arms Bastard brake, MasterPiece Arms chassis, and Nightforce Optics 7-35×56 ATACR." 
Here are a few more. We'll begin with what they call a Ruger Precision Howitzer, from 8541 Tactical. It's using a Kahntrol Solutions brake.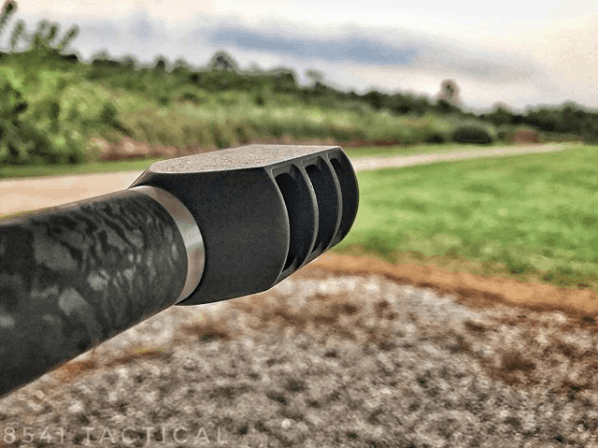 Next:
"For you lightweights out there: this Tikka was built by DMR LLC and barely touches the scale at 8lbs 10oz, all while packing a heavy 28 Nosler punch. Dane Miller himself put 175gr through it's 26" PROOF Research carbon fiber barrel at 3020 FPS — which equates to six mils of elevation at the grand."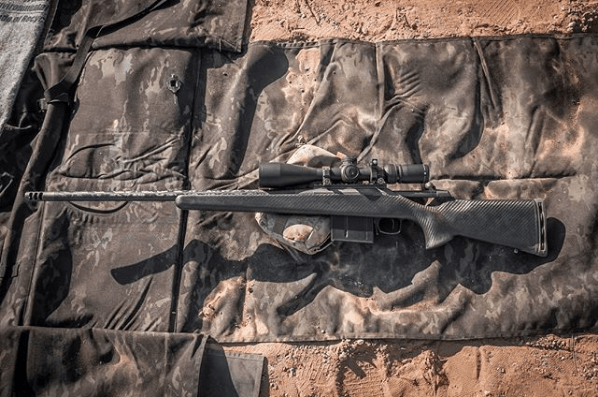 And…
"Cobi Hill Visuals playing peak-a-boom with RUN & GUN's Snowy Mountain Rifles 6.5×47 Lapua at the Granite Creek Sniper Challenge."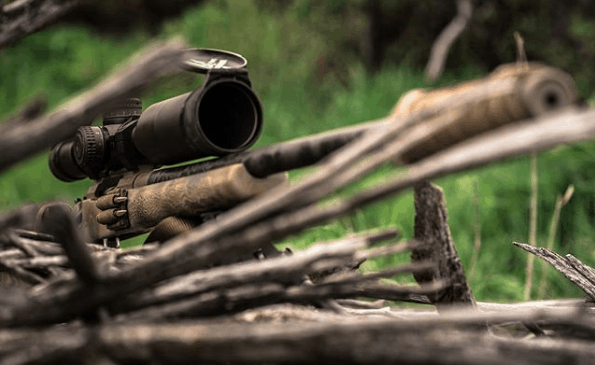 We'll close with these two hardcases. At the time this picture was taken they'd just finished a 50 mile ruck to finish the 2017 Sniper Adventure challenge. More details below.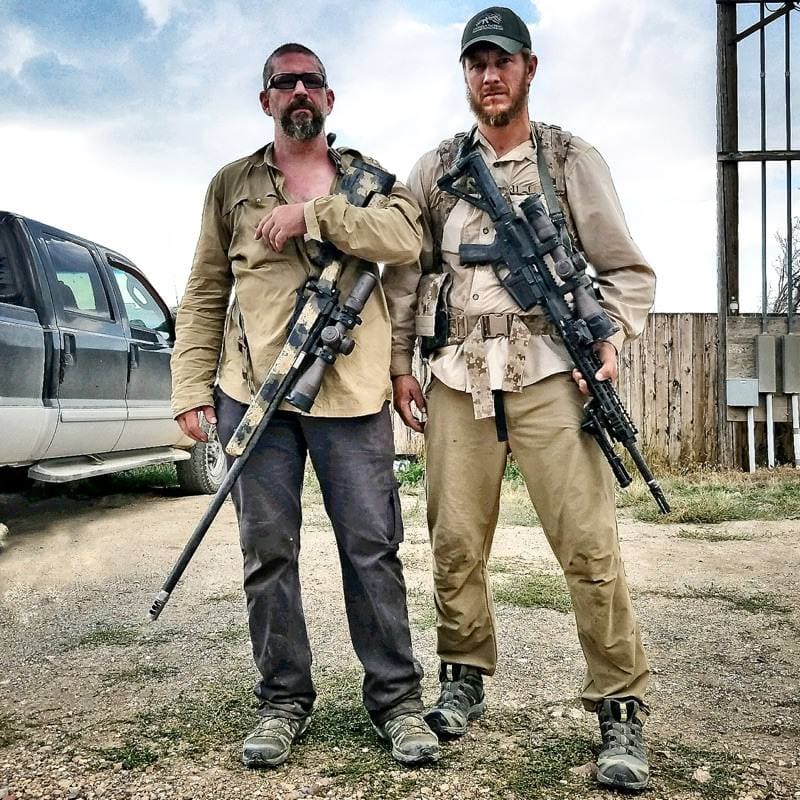 Bill Rapier (right) of American Tactical Shooting Instruction LLC and his teammate Tom Scheller after marching approximately 50 miles in 34 hours to complete the 2017 Sniper Adventure Challenge. Two-man teams used map and compass (no GPS allowed) to navigate a rugged high-desert Wyoming course to locate 16 checkpoints and to complete challenges that included a lake crossing, climbing, escaping restraints and pistol/rifle shooting out to 865 yards. 42 teams started the event and 19 teams crossed the finish line before deadline, with Bill and Tom in 13th place. In addition to his custom .260 gas gun with a 20" PROOF Research carbon fiber CAMGAS barrel and Vortex Optics Razor HD Gen II 4.5-27, Bill also carried a pistol and a 61-pound ruck. Tom carried a similar load and used a custom .260 bolt-action with 26" PROOF Research carbon fiber barrel and Vortex Razor HD Gen II 3-18. Good job men! Find out more about the race and similar events at http://competition-dynamics.com/.
We hope you enjoyed your PROOF news today – be sure to check them out.
PROOF Research (@proof_research) is a member of JTF Awesome. Follow them on Facebook, /ProofResearchUSA/.
---
Sign up for the newsletter, ya jackwagons. Lots of discounts for our readers in it — and almost never any dick pics.
---
This article was lovingly prepared for you by the Breach-Bang-Clear News Team.
If you wish to share or repost, please so kind as to follow our terms and conditions.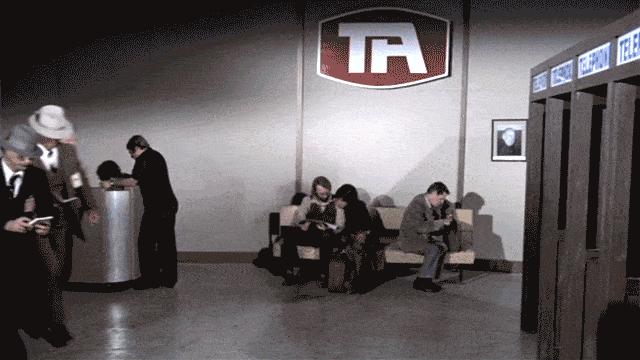 Mad Duo, Breach-Bang& CLEAR!
Comms Plan
Primary: Subscribe to the Breach-Bang-Clear newsletter here; you can also support us on Patreon and find us on Pinterest.
Alternate: Join us on Facebook here or check us out on Instagram here.
Contingency: Exercise your inner perv with us on Tumblr here, follow us on Twitter here or connect on Google + here.
Emergency: Activate firefly, deploy green (or brown) star cluster, get your wank sock out of your ruck and stand by 'til we come get you.
T&C: All original material published by Breach-Bang-Clear is the copywritten property of Breach-Bang-Clear, Inc. If you wish to repost, republish, or otherwise share our content, feel free to reproduce an extract of up to 225 words and one complete, unaltered image, preceded by attribution crediting the source and author's name, to include a link to the Breach-Bang-Clear home page, with a link back to the full article on our website, BreachBangClear.com. You do not require our permission to do this. Please do not reproduce our content in its entirety without contacting us first. We do allow full syndication on a case by case basis (credited, and posted with a canonical link, as is common practice and in good form) but only when mutually agreed upon beforehand. If you wish to reproduce a complete article, please contact us for permission to publish first.