Gun Owners & Manufacturers: A Degenerate, Immoral Industry
We would like to take this, the occasion of our 1,500th post, to salute Guns & Ammo Managing Editor Chris Mudgett for his recent great accomplishment. Mudge recently wrote an article called The 2015 Summer Collection, for which he was excoriated by the Coalition to Stop Gun Violence. Says the Coalition of the pro gun demographic, "You'd be hard-pressed to imagine a more degenerate, immoral industry." As of this morning it has over 500 likes and nearly 300 shares.
Achievement unlocked!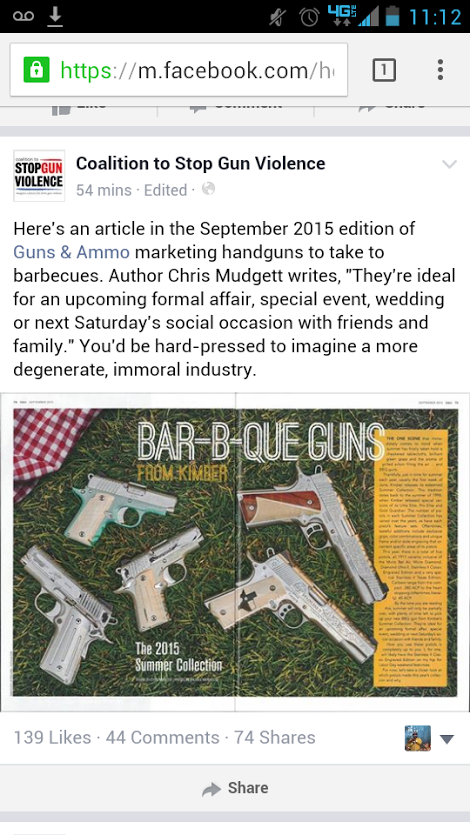 Well done, sir. It's something we've yet to achieve, although it is our very great hope someday to personally offend Mayor Bloomberg or DC Police Chief Cathy Lanier. FYSA, three of our minions tried to comment but were all blocked.
Congratulations and felicitations, Mudge.
To all of you readers who've allowed us to reach this point – thank you. Fifteen hundred articles. That's like, one for every hour we spent watching porn last year.
This is Chris Mudgett, a vile and despicable pro-gun degenerate.
Note: this is not Chris Mudgett. It's just the coolest picture that came up when we Googled him for an image. It has nothing to do with this article.
Mad Duo, Breach-Bang& CLEAR!
Comms Plan
Primary: Subscribe to our newsletter here, get the RSS feed and support us on Patreon right here.
Alternate: Join us on Facebook here or check us out on Instagram here.
Contingency: Exercise your inner perv with us on Tumblr here, follow us on Twitter here or connect on Google + here.
Emergency: Activate firefly, deploy green (or brown) star cluster, get your wank sock out of your ruck and stand by 'til we come get you.