Grunt Style LLC Donated over $200,000 to the Dallas Fallen Officer Foundation
We recently read that Illinois-based Grunt Style donated over $200,000 to the Dallas Fallen Officer Foundation. According to FOX4 News, "The CEO of Grunt Style presented the $204,000 check on Tuesday at a ceremony. He said when he saw the tragedy in Dallas he decided to donate 100 percent of the proceeds from their online sales of shirts."
If you haven't heard of Grunt Style before, here's a bit about them in their own words.
To us, what you wear is more than just a necessity to be clothed. It's about attitude! We have taken the American fighting spirit and instilled it in everything we do. You don't have to be a Veteran to wear Grunt Style, but you do have to love Freedom, Bacon and Whiskey. We provide more than apparel, we instill pride.

PRIDE IN SELF, IN MILITARY, AND IN COUNTRY.

With 100 US Veterans and Patriots, our mission is to deliver the highest quality, most Patriotic apparel on the planet, straight to your front door. Backed by our unbeatable lifetime guarantee, you will always be blown away by our products, our service, and our ability to America!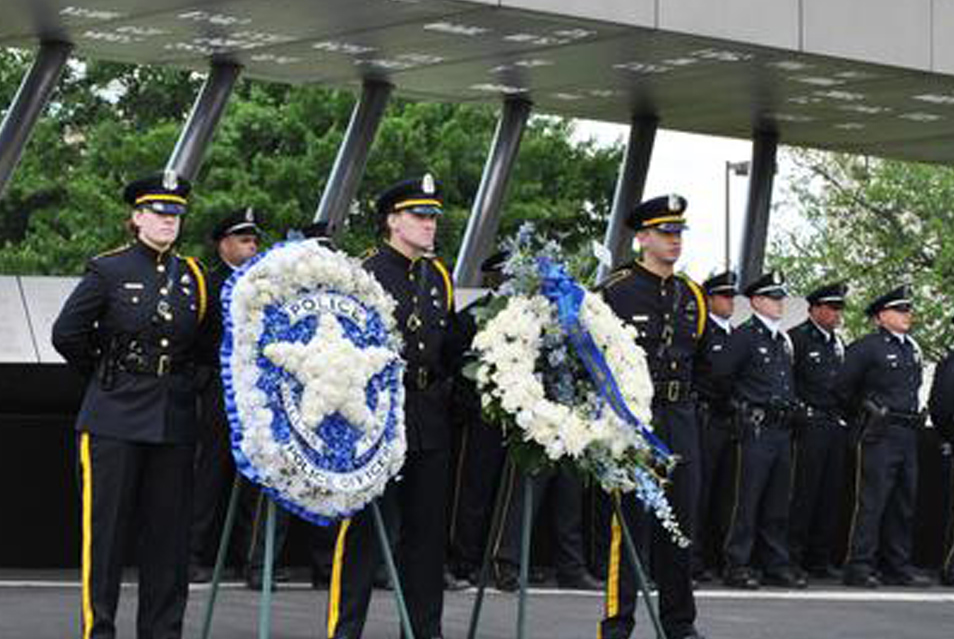 Here's more about the Dallas Fallen Officer Foundation.
The Dallas Fallen Officer Foundation (DFOF) is a 501(c)3 police support organization, designed to assist the families of police officers killed or seriously injured in the line-of-duty. Since its inception in 2009, the organization has maintained its strategic goal of lessening the financial and emotional burden placed on officers and their families following catastrophic incidents that result in the officers' death or inability to work.

Due to the wide-range of resources that officers and their families need during their times of crisis, the Dallas Fallen Officer Foundation has organized for the sole purpose of supporting those families by providing: financial assistance and other supportive services centered on helping the officers' families cope with the loss.

Although, the Dallas Fallen Officer Foundation's primary goal is to assist the families of "fallen officers" injured or killed in the line-of-duty, it values philanthropy and community engagement.

You can read FOX4's full story here.  Grunt Style is on the web here. The Dallas Fallen Officer Foundation is on the web here.
---
[Master Image Photo Credit FOX4 News (http://www.fox4news.com/news/184443344-story)]
Comms Plan
Primary: Subscribe to our newsletter here, get the RSS feed and support us on Patreon right here.
Alternate: Join us on Facebook here or check us out on Instagram here.
Contingency: Exercise your inner perv with us on Tumblr here, follow us on Twitter here or connect on Google + here.
Emergency: Activate firefly, deploy green (or brown) star cluster, get your wank sock out of your ruck and stand by 'til we come get you.
Swinging Dick Approved.