Grilling on the Go: All-Terrain Grill from Zippo

Zippo makes more than just classic lighters. Yes, we realize that it's probably colder than a witches titty in a brass bra where you are right now, but spring is coming soon. Mad Duo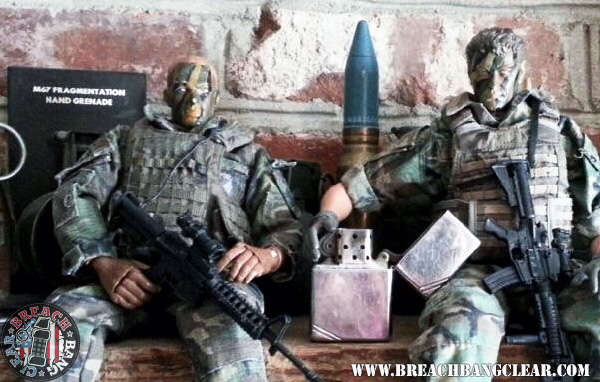 Grilling on the Go:  All-Terrain Grill from Zippo
If you love the outdoors, camping, hunting or off-roading but also love a nice juicy steak to go with those campfire beers… you'll want to check this out. Zippo, masters of fire since 1932, have a pretty cool solution to mobile grilling.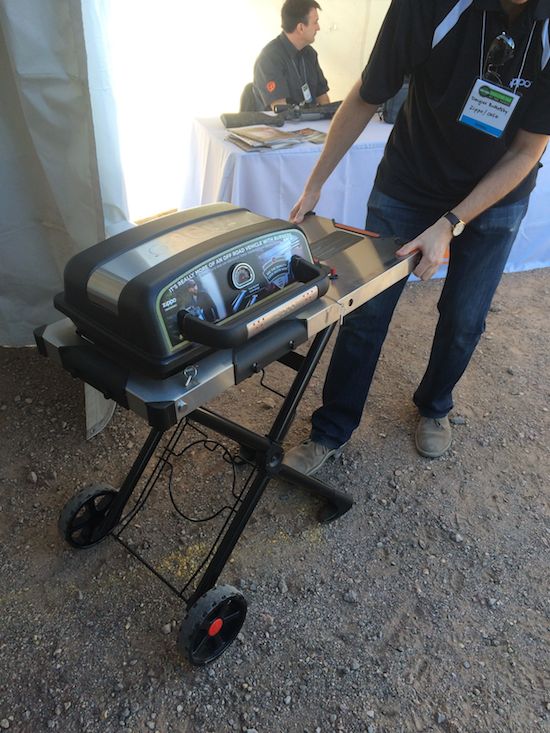 The new All-Terrain Grill is a portable propane unit that weights a scant 45lbs, but provides all the same abilities as the monster sitting on your deck. The grill is designed to fit inside any vehicle; when collapsed it's about the same size as a suitcase. With large rubber-coated wheels and a large handle, you can tow the All-terrain Grill across a mountain campsite or stadium parking lot.Made of cast-aluminum, the  firebox and lid hold in heat longer for prolonged cooking while the plate vaporizes drippings and locks in flavor. Zippo calls this their "Favor-infusion system". 
The grill uses standard and plentiful 20 lb propane canisters, but also works with smaller 1 lb. canisters. This is a great feature, allowing you to use the larger canister for a week at a campsite or the smaller canister for better mobility.The system has a push button ignition, so you can keep your matches for lighting other fires. Using two burners, the flame will quickly heat the easy-to-clean 223 sq. inch porcelain-coated grate and have you enjoying burgers in no time.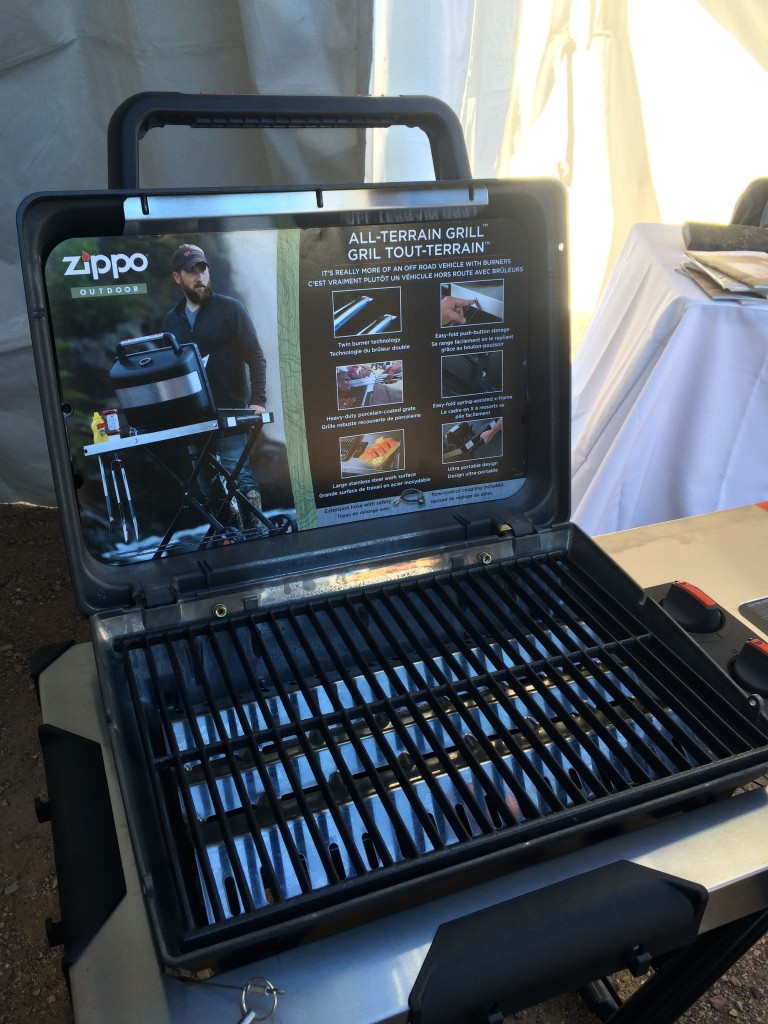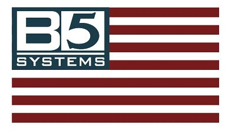 The potential downside? Like most quality grills, it isn't cheap. The All-Terrain grill has a MSRP of $300, but the Zippo brand quality ensures you will get your money's worth for many years to come. If you live an active outdoor lifestyle, this is a great option for cooking in the field. As a stand-alone unit, we think it might have more value to the car-camper than even the typical two burner table top camp stove, since it will do the same job but with the added benefit of being a grill. Check it out here, and get yourself squared away for when the weather turns nice again. 
Mad Duo, Breach-Bang& CLEAR!
Comms Plan
Primary: Subscribe to our newsletter here or get the RSS feed.
Alternate: Join us on Facebook here or check us out on Instagram here.
Contingency: Exercise your inner perv with us on Tumblr here, follow us on Twitter here or connect on Google + here.
Emergency: Activate firefly, deploy green (or brown) star cluster, get your wank sock out of your ruck and stand by 'til we come get you.