Grey Ghost Releases the Wanderer

We aren't sure if it was the ghost of Chesty Puller whispering in our ears or the guys from Grey Ghost Gear playing a prank on us but most of us hear a voice. Apparently, the voices we hear have their RUMINT straight; they let us know GG's new bag is out (you may recall us mentioning it a few weeks back before the big NRA conference in Kentucky).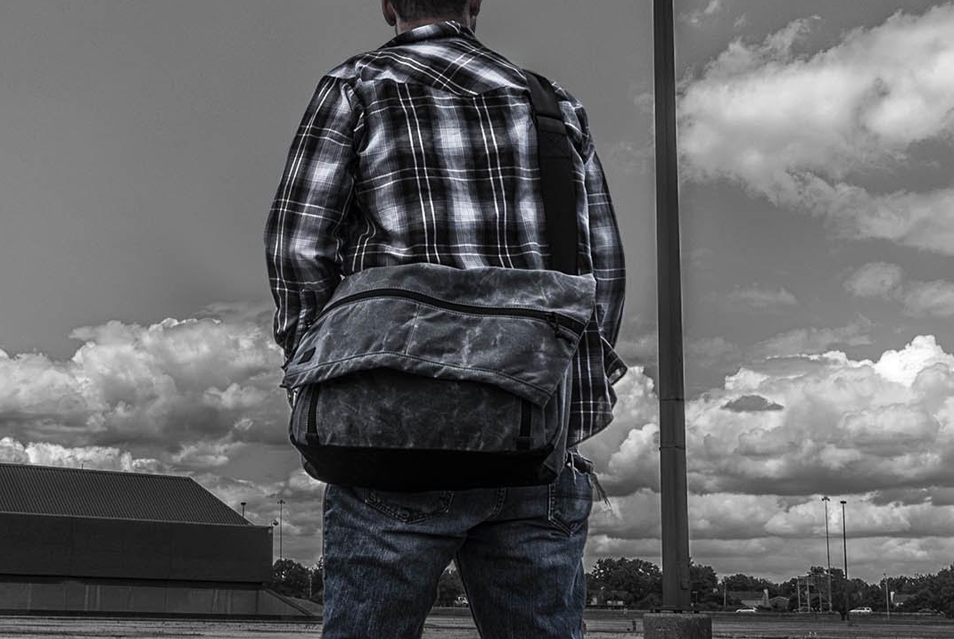 The Wanderer is a messenger style bag made out of waxed canvas. Not only does the material help shed water it looks pretty awesome with wear. Know who we'd like to see wearing one of these? Leanna Decker. Maybe just wearing one of these. Anyway, we digress. Check out some more info below.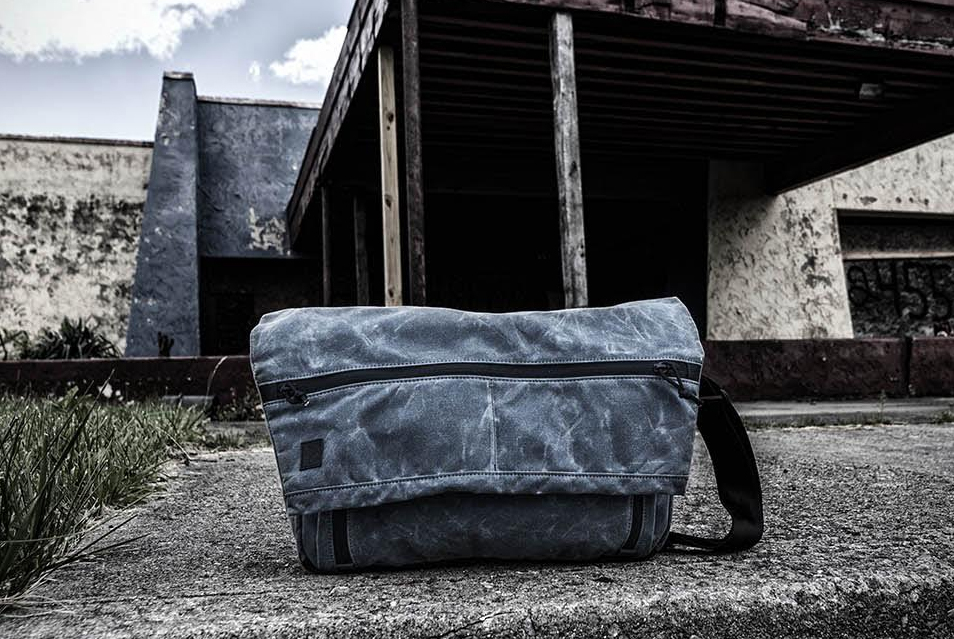 It doesn't matter if you're going to class or wandering some third world shit hole, the Wanderer looks great and doesn't draw attention.
Wandering. It's what we do. We take ourselves all over the globe in search of riches, excitement or maybe the next double whiskey on the rocks. Often we're traveling to and from work or on a plane moving to the next business venue. Wherever we wander, we need to bring along the necessaries for our job and to feel comfortable outside our home or battle position. Taking cues from our previous waxed canvas offerings, Wanderer captures all such reasons and needs in a low profile, high functioning aesthetically striking design.
Unlike a pornstars face after years of penile abuse waxed canvas looks great with some age.
"Travel is fatal to prejudice, bigotry, and narrow-mindedness." Mark Twain

The Wanderer is a messenger style bag built of waxed canvas and features waterproof zippers. You can carry your precious cargo in rain the rain or along the shore without worry. It feels really nice too, like furry walls on a chill, foggy morning.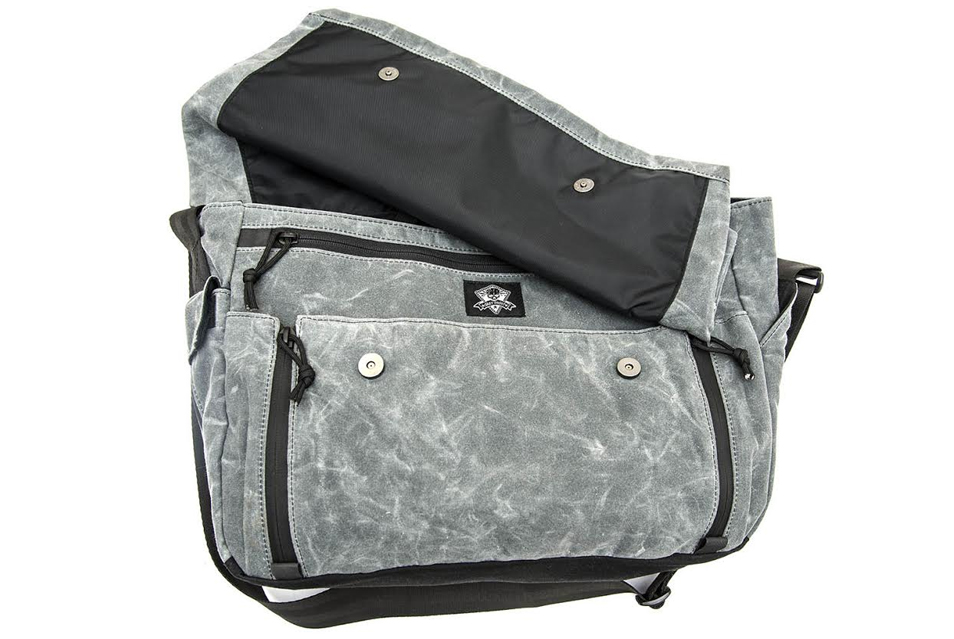 We're still unsure what wizardry causes magnets to do what they do but they but they make a great closure method.


Actually, Hernandez only wrote 3 of these. We included the other one to be ethnically inappropriate.
-Measurements: 20.5 in. long, 11.5 in. tall, 4.5 in. deep

-Carry strap: adjustable seatbelt webbing fit everyone from the petite flâneur to brawny vagabond

-End pockets: 2 each on either end; one zippered and flap closed, expanding to carry a water bottle, the other an open stash pocket that will hold a small umbrella (for you, not your gear), a couple of AR magazines or an IFAK.

-Body Flap: The pull-over courier style flap secures with 2 magnetic snaps and contains 2 9×5 in. zippered, tricot lined pockets for smart devices, eye pro, or other small valuables.

-Interior Organization: The primary compartment is divided into a 2/3-1/3 configuration. The smaller of the 2 will carry a laptop. The other will secure anything from a PDW with stock collapsed to your carry-on luggage. A simple side release web-and-buckle feature secures contents from spillage.

-Further Compartmentalization: 2 vertical zippers in the front compartment open a gate to access loose, small items. The reverse side of the gate contains 4 stretch mesh pockets and a pen scabbard. Above those is yet another pocket with sufficient accommodation for an iPad Mini or similar device.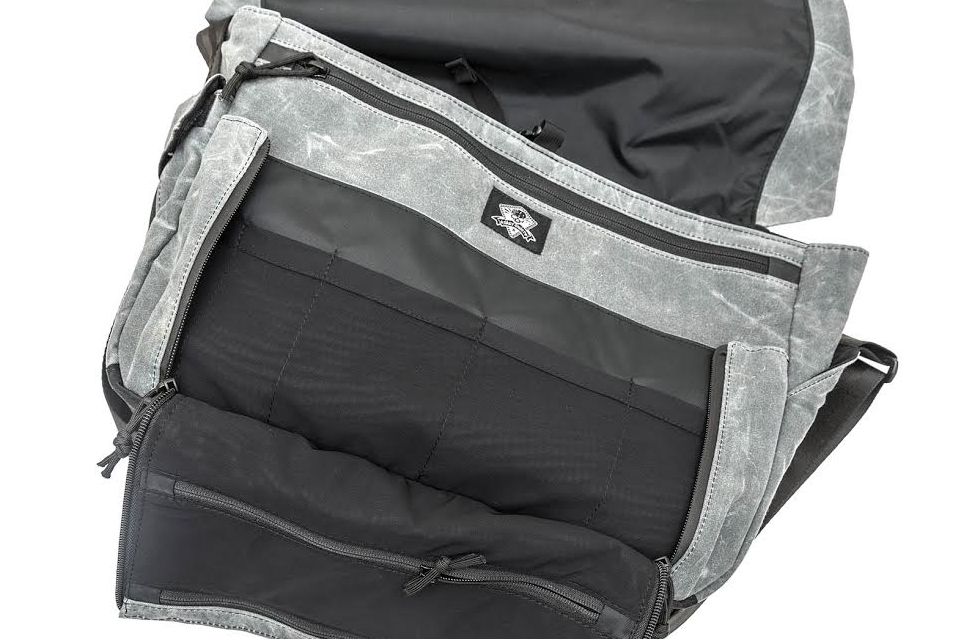 Lots of storage to keep the mess at bay.
The classic, understated nature of the Wanderer is imminently suitable for customers who must by necessity remain inconspicuous and low profile but it works perfectly well for the everyman too. Utilize it to carry your gear across campus or use it to for off-body carry needs – there's a zippered, hook-and-loop backed pocket to the rear of the bag, with plenty of room for a handgun and spare mags, and it's been pleated so the weapon won't print.

This is the same sort of utility that recently earned the Wanderer and its cousin, the Gypsy, a place on Fox News list of "ultimate tactical graduation gifts."

Vagabond or skald, flaneur or gyrovague or face-shooting pipehitter who lives in a house that looks like a werewolf, we think you'll find our new messenger bag worth a look. You may not have been everywhere yet, but might as well put it on your list. Take a Wanderer along with you.
You can pick up a Wanderer in one of four colors here, or check out all their other stuff on Facebook, Instagram, Twitter or their YouTube channel.
It's okay. We like gun pr0n too.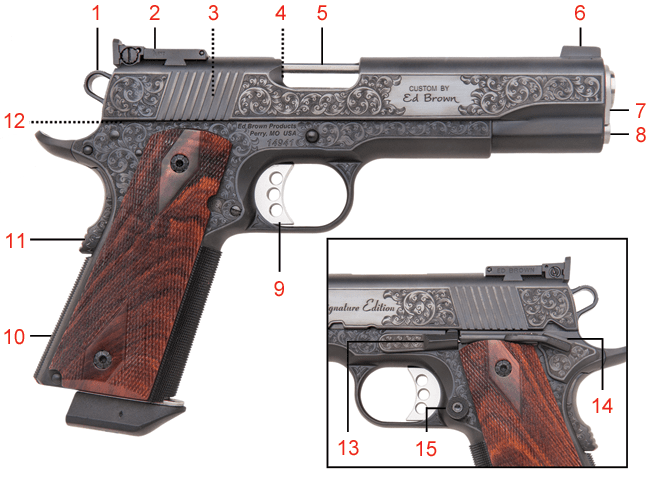 ---
Declare for Morning Wood!
Why become a patron? Not for the dick pics. So you can access the Morningwood Bazaar, obviously.
Exclusive discounts up to 60% off all kinds of guns and gear. 
Plus, unrivaled camaraderie where we only make fun of you most of the time.
Access to Nancy's Squat & Gobble, our closed Facebook discussion group.
If you wish to cite, syndicate, or curate our material, or if you're wondering about our please be so kind as to read our

Terms, Conditions, and Disclosure

s.
Take heed! We have advertisers, sponsors, and affiliate relationships with some of the companies you will be reading about (particularly, but not limited to, archival posts). If you purchase one of those items, we will get a small commission from the sale at no additional cost to you. A lot of work goes into Breach-Bang-Clear; by making your purchase through one of our portals you'll be supporting our work. This will help us buy beer, bullets, and barbecue, and we won't have to put pop-up ads and other such stupid shit into our articles to pay our expenses.