Hybrid Optics Mount: GGP's V3 and V4 aftermarket slide up close
It took us a while to get by the GGP booth at SHOT, but we did finally get to check out the new V3 and V4 slides we wrote about a couple weeks back. — and yes, they're as nice as we expected. Will they turn you into a blazingly fast, deadly accurate pistolero the likes of a Wick-Castle love child? Prob'ly not, unless you're willing to put in the time behind the gun you ought to be putting in anyway, but if you'd decided the advantages provided by well-designed aftermarket pistol upgrades are worth the expense to you we think you'll be happy.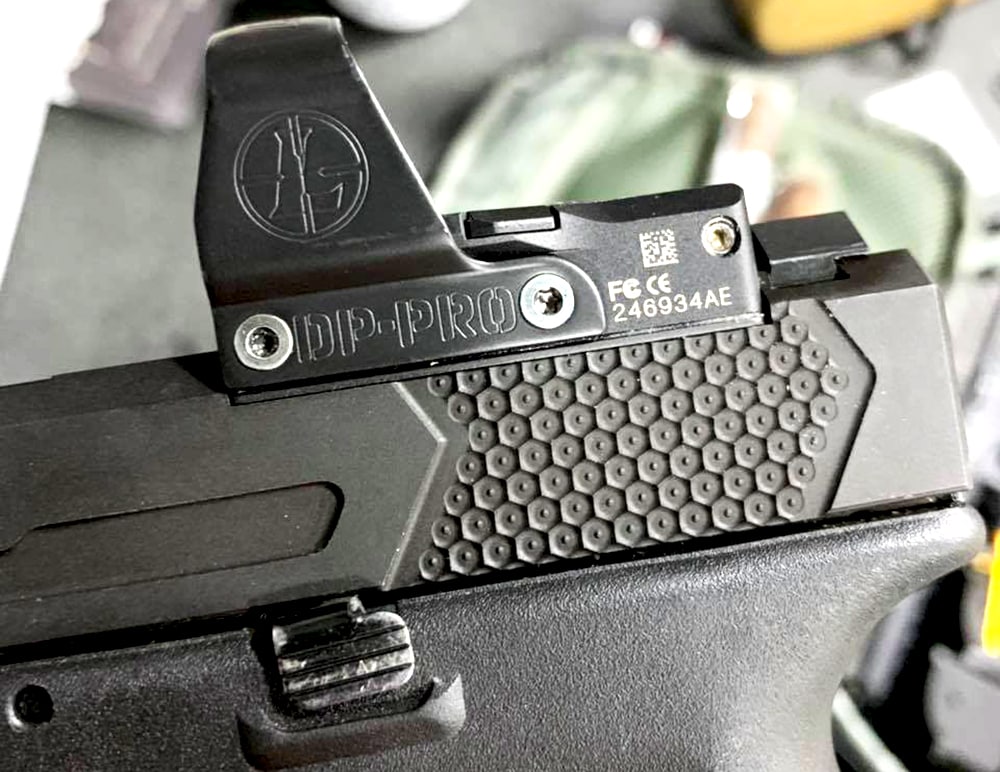 Why? Though they advise it's been machined with superb tolerances (which we see no cause to doubt, knowing their engineer HMFIC Jason Curns as we do), and the various cutouts and texture additions all have their use, their most significant feature remains that hybrid optics mount we talked about. The V3 and V4 slides can be fitted with either a Trijicon RMR or Leupold Delta Point Pro with very little effort thanks to their proprietary mount.
As they explained it to us,
"Through careful engineering and research, the team at GGP recognized that the Leupold DeltaPoint Pro and Trijicon RMR share a similar front profile without the bolt patterns intersecting one another. The primary difference in the footprints being their overall length; GGP resolved this with an aluminum shim plate for use with the shorter RMR; resulting in a dual-compatibility right out of the box, without the need for bulky adapter plates that raise the optic above the bore axis."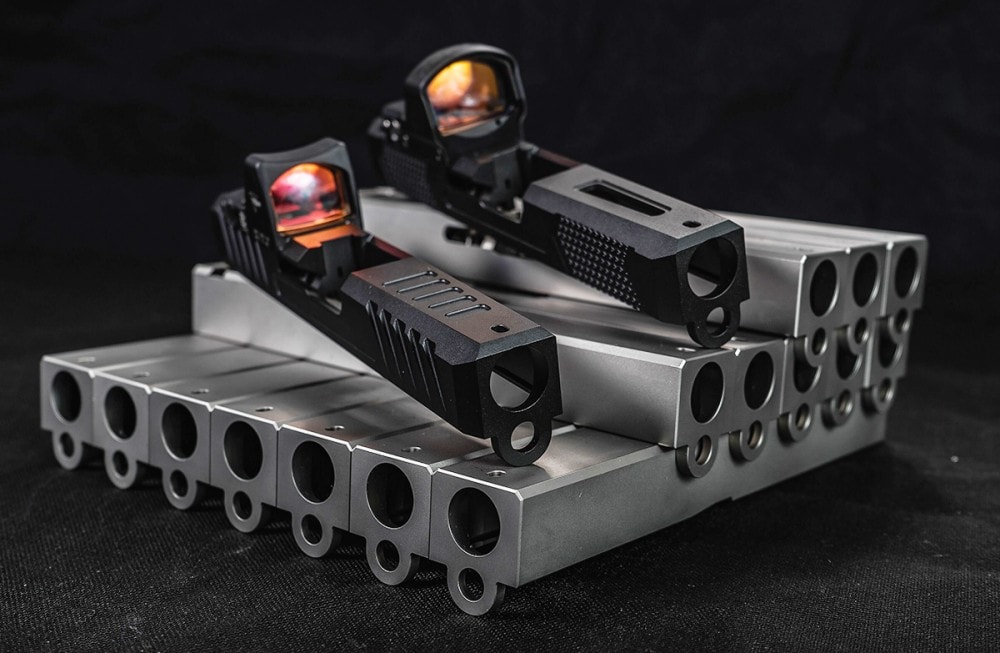 This won't mean much to you if you're going to have your gun milled for a specific optic (not optic type, one particular specimen of optic). If you're one of the many who aren't (or can't) do that, this is going to be a nice feature to throw under the pro column as you decide whether or not to purchase.
Note: For those who messaged us asking, the GGP Combat Pistol we finger-fucked before was the compact version. We haven't had the full side in hand on the range yet, so you'll have to wait a bit before we can provide much information or an opinion on it.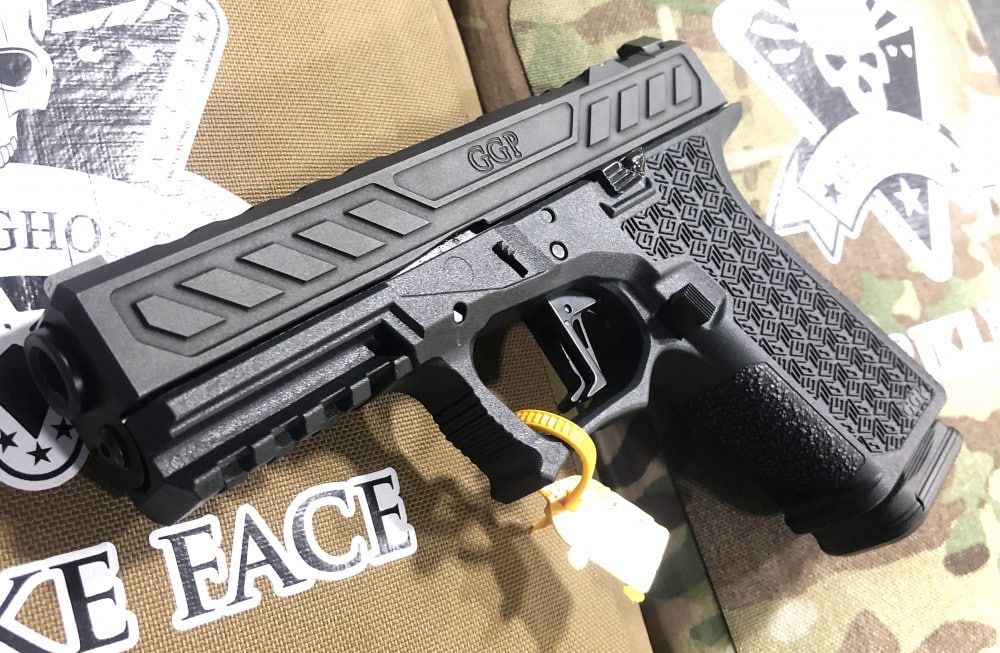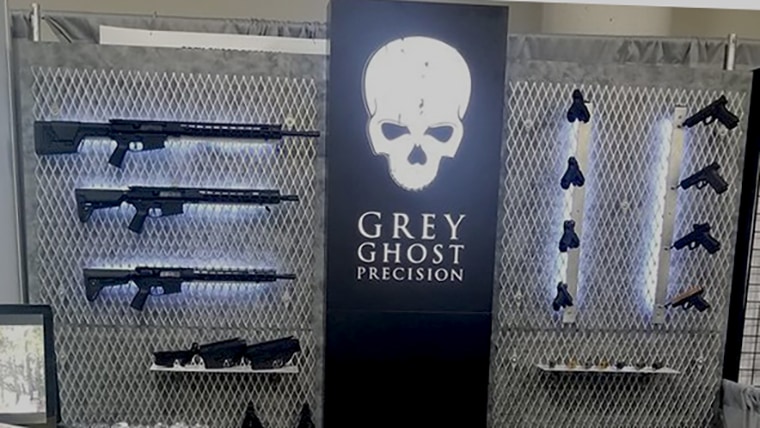 Why come to visit our double secret closed and private discussion group? Because of the Morningwood Bazaar and the conversation, obviously. 

Disclaimer: We are not endorsing Nancy's Squat & Gobble, nor do the opinions therein reflect those of the entire Breach-Bang-Clear staff. That said, while Nancy's is indeed a shady place, only a few people have actually gotten food poisoning there, and most of the girls have all their teeth. The one-legged bartender really does make a mean Old Fashioned, and if you ask nicely she'll even do it with burnt rosemary smoke.
Take heed! We have advertisers, sponsors, and affiliate relationships with some of the companies you will be reading about (particularly, but not limited to, archival posts). If you purchase one of those items, we will get a small commission from the sale at no additional cost to you. A lot of work goes into Breach-Bang-Clear; by making your purchase through one of our portals you'll be supporting our work. This will help us buy beer, bullets, and barbecue, and we won't have to put pop-up ads and other such stupid shit into our articles to pay our expenses.