Grey Ghost Gear "TQ Hydration Pack" Now Available
Grey Ghost Gear's TQ Hydration Pack is now available. The GG Hydration Pack is an EDC solution for gym-goers, runners, Crossfit types, and other cultists, but it looks to be a pretty good option for a reg'lar old day bag as well.
Join us at Nancy's Squat & Gobble! (It's our double dog secret, members-only discussion group.)

If you plan on going for a run that doesn't require a fully loaded ruck, then smaller is most certainly better. However, most hydration bags are only designed to hold your bladder, maybe some trail mix and that's it. If you've ever had to stuff your keys or wallet in your socks, this one goes out to you!
So sayeth GGG, and we like where their head's at.  TQ stands for "Thirst Quencher", which is apropos given the 3L hydration bladder sleeve, but it has plenty of features appropriate for EDC use: including, as they put it, "…room for a rolled uplight jacket or semi-automatic dirtbag repellent."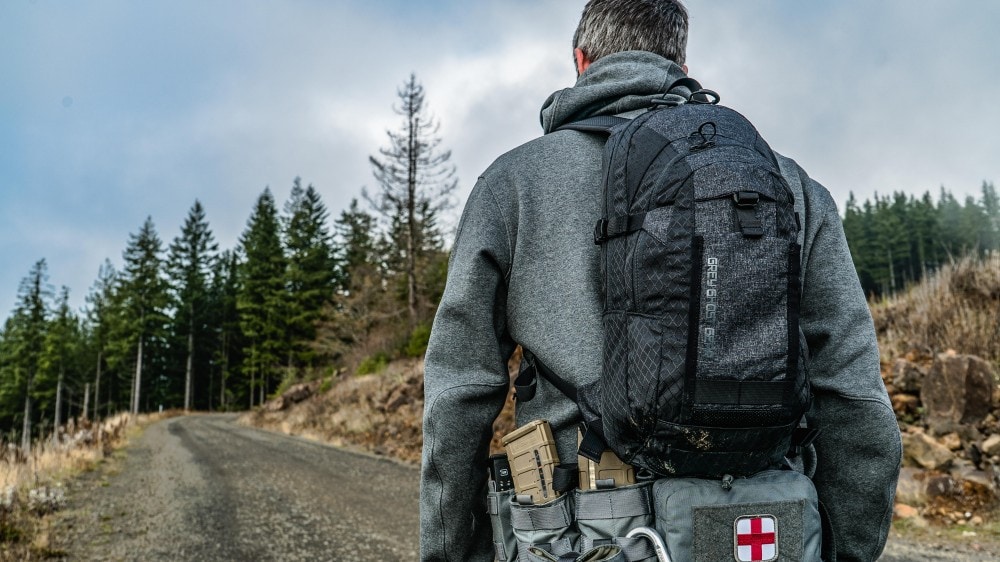 It even comes with its own color-matched ruck-condom to protect it from the elements!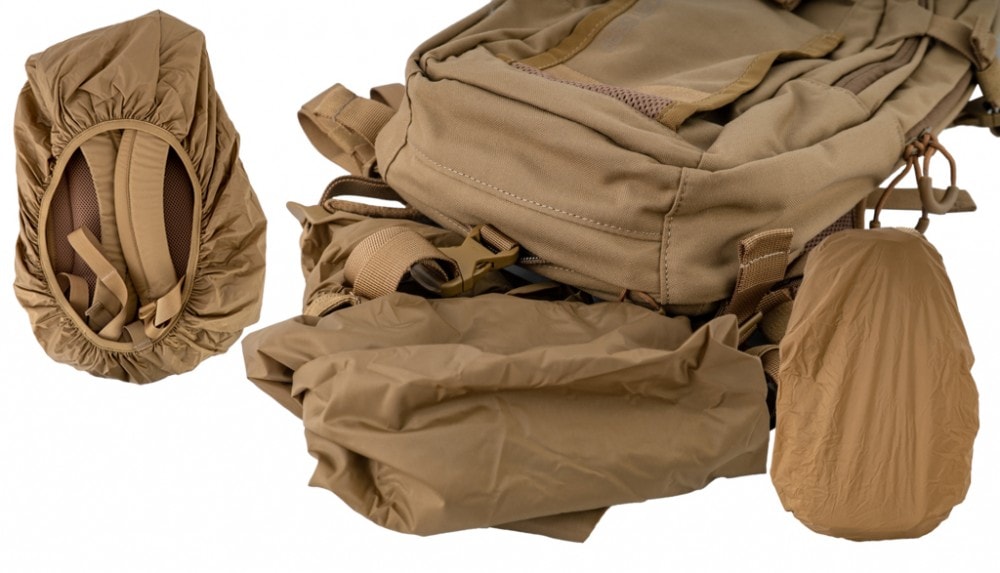 Other features include a good sized admin pouch, front enclosure area, loops for chem-lights or good stogies, hidden pockets, and padding covered in breathable mesh; all sewn with GG's proprietary diamond pattern Ripstop and a good bit of LiteLok. These materials protect the pack from road rash, any teeth you might knock out with it, and inclement weather.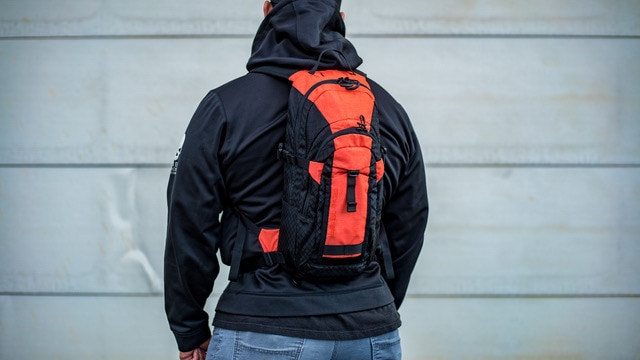 Here's the description according to the GG website:
The T.Q. Hydration Pack is our solution for EDC and exercise. First and foremost, the main compartment has a sleeve for your 3L hydration bladder. After all, the T.Q. stands for THIRST QUENCHER! Run the drinking tube up through the top and down either shoulder strap, where you'll find an elastic strap for securing the tube for easy use on the move. Even with a full liquid payload, the main compartment still has room for a rolled up light jacket or your semi-automatic dirtbag repellent, as well as your keys or an energy bar within the zippered pouch.
The next pocket has a full organization pouch for your flashlight, writing utensils, stabbing utensils, and even your wallet. Don't worry about overstuffing this pocket, as two adjustable side straps allow you to compress both aforementioned compartments with ease.
The front-most pouch enclosure is intended for whatever item you need the quickest access to, whether it be your smartphone, a snack or medical supplies… should the ground make a sudden and unexpected appointment with your face. Two loops on the front of this pouch are handy for attaching chemlights or your favorite post-workout cigar. 
Each zipper has a generous plastic finger loop for quick access. Like our other bags, there is a hidden pocket on the bottom that stows a rain cover for those days when the forecast was WAY off. The back panel has concealed padding that is completely covered in breathable mesh, allowing air to circulate down your spine.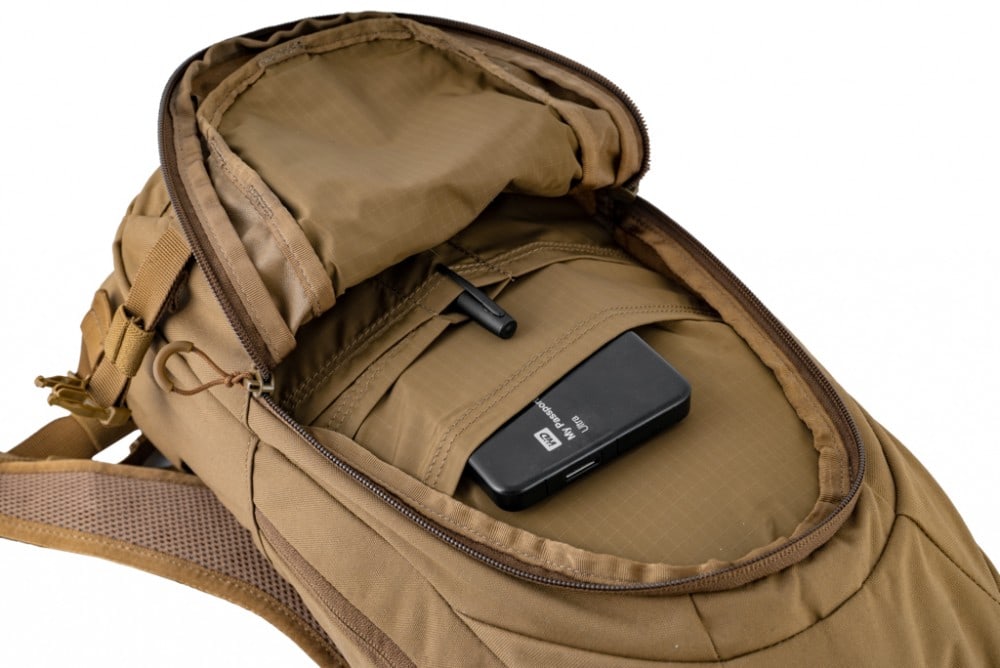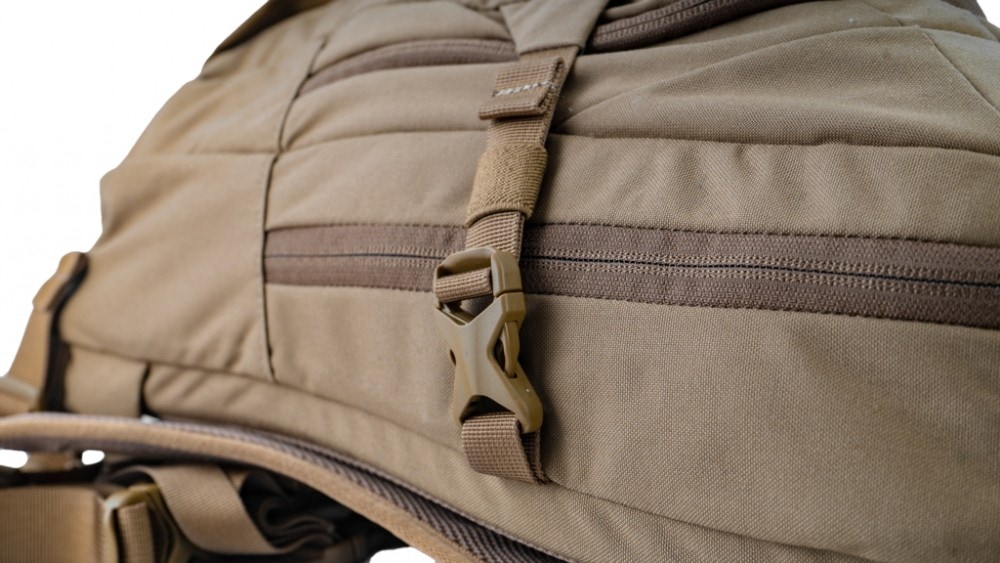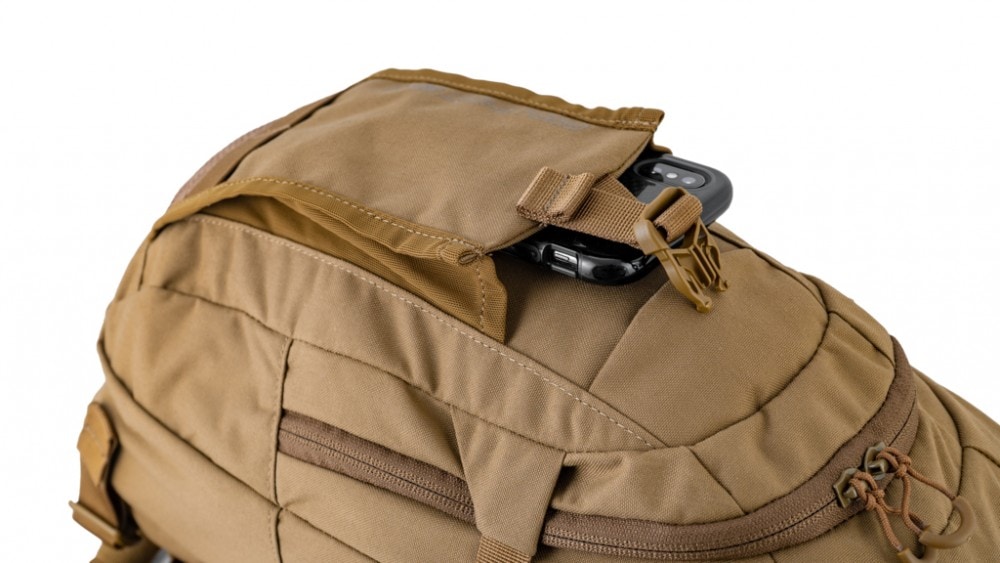 Available in Black Diamond/Orange Heather, Black Diamond/Black Heather, Black Diamond/Grey Heather, and Coyote Brown. 
Find 'em online here on the GG Runner Hydro Pack page.
And remember – GGG has declared for House Morningwood. They're a part of the tactical buyers club (tacticalbuyersclub.com): that means you save up to 40% off anything they build…if you're one of the clever folks who back us on Patreon!

---
Declare for Morning Wood!
Why become a patron? Not for the dick pics. So you can access the Morningwood Bazaar, obviously.
Exclusive discounts up to 60% off all kinds of guns and gear. 
Plus, unrivaled camaraderie where we only make fun of you most of the time.
Access to Nancy's Squat & Gobble, our closed Facebook discussion group.
If you wish to cite, syndicate, or curate our material, or if you're wondering about our please be so kind as to read our

Terms, Conditions, and Disclosure

s.
Take heed! We have advertisers, sponsors, and affiliate relationships with some of the companies you will be reading about (particularly, but not limited to, archival posts). If you purchase one of those items, we will get a small commission from the sale at no additional cost to you. A lot of work goes into Breach-Bang-Clear; by making your purchase through one of our portals you'll be supporting our work. This will help us buy beer, bullets, and barbecue, and we won't have to put pop-up ads and other such stupid shit into our articles to pay our expenses.