On Site – Grey Ghost Accommodator

On Site – Grey Ghost Accommodator
Jake "Slim" Call, from the News Desk
We posted about these back before they were released.  In fact, I think we got the news of it nearly a year ago. I just recently noticed the Accommodator has hit Grey Ghost Gear's web store. Figured I'd let you know in case you missed it. Our Accommodators have happily lived on a GG low pro plate carrier, a Hill People Gear chest rig, and a Crye Precision battle belt. We can happily advise they have been crammed with everything from a range finder and bolt gun magazines to AR mags and some of the greatest material for libation ever known to man.
I can say this with confidence — the Accommodator is almost as good as fried chicken and grits.
And there ain't much better than fried chicken and grits.
GG has this to say about it:
"Normally a product that does a bunch of things okay never does one thing well. The accommodator pouch is the exception to this rule. It's built to solve an issue that our shooting sports and military shooters were having; the need for a pouch that will take damn near every box type rifle mag has always been there. Our R&D team solved this problem. You can put AK47 &AK74, 7.62/.308 mags, and all 5.56mm mags in this pouch, and adjusting the pulls at the bottom make it easy. What's really fun is that they actually work. Tested by the snobbiest shooters, these pouches passed to some of their disappointment. They are made with 500D cordura and attached by two short Fight Light Malice® Clips. The shock cord tensioning system is maintained by an ITW cord lock. There is shock cord retention with a pull tab on the top of the pouch for when more retention is needed, like when being shot from a cannon. Simply add the mag that you wish to carry on this particular day, either shorten or lengthen the shock cord that exits from the bottom of the pouch, and you are REDCON ONE."
Just remember everything fits if you try hard enough and spit on it (that's what she said). Pick yours up here if you want sumthin' to stuff things in.
Find Grey Ghost Gear on the Book of Face right here, on Instagram @greyghostgear. You can also subscribe to 'em on YouTube. We don't know if they're on Twitter, we don't have the attention span for that.
We're the Mad Duo. We fight evil so you don't have to.
-Jake "Slim" CalL
This article was brought to you today thank in part to the support of Sonoran Desert Institute (@sdi_school), a member of JTF Awesome.
---
---
This has been an edition of Breach-Bang-Clear news. You're welcome.
If you wish to share or repost, please so kind as to follow our terms and conditions.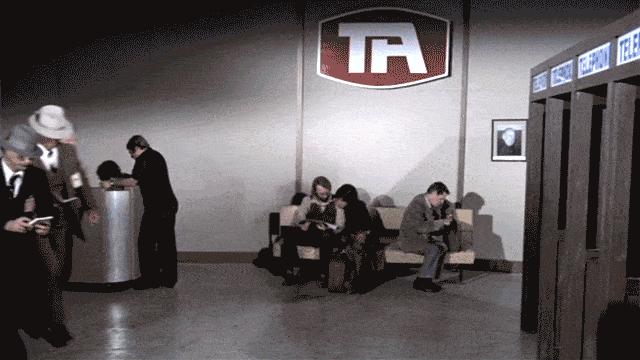 Mad Duo, Breach-Bang& CLEAR!
Comms Plan
Primary: Subscribe to the Breach-Bang-Clear newsletter here; you can also support us on Patreon and find us on Pinterest.
Alternate: Join us on Facebook here or check us out on Instagram here.
Contingency: Exercise your inner perv with us on Tumblr here, follow us on Twitter here or connect on Google + here.
Emergency: Activate firefly, deploy green (or brown) star cluster, get your wank sock out of your ruck and stand by 'til we come get you.
T&C: All original material published by Breach-Bang-Clear is the copywritten property of Breach-Bang-Clear, Inc. If you wish to repost, republish, or otherwise share our content, feel free to reproduce an extract of up to 225 words and one complete, unaltered image, preceded by attribution crediting the source and author's name, to include a link to the Breach-Bang-Clear home page, with a link back to the full article on our website, BreachBangClear.com. You do not require our permission to do this. Please do not reproduce our content in its entirety without contacting us first. We do allow full syndication on a case by case basis (credited, and posted with a canonical link, as is common practice and in good form) but only when mutually agreed upon beforehand. If you wish to reproduce a complete article, please contact us for permission to publish first. 
About the Author: Jake "Slim" Call is one of the two most famous action figures in the world. Contrary to what Swingin' Dick says, he does not like fat chicks. Slim has been a part of Breach-Bang-Clear since about '05, and since then has traveled around the world spreading awesomeness, fighting evil and putting single dancing moms through college. Slim hates hippies, sissies and when the MRE Tabasco leaks into the toilet paper and dries there but you don't realize it until its too late. Together with his comrade Richard "Swingin' Dick Kilgore" Slim manages and directs an eeeelight blogging team of writers that thinks you can be a warrior and a patriot and still be amenable to civil discourse.
Incorrigibility breeds contempt.