Strike Industries Releases Gen 4 Glock Magwell
Strike Industries furthers its submission into the firearms upgrade world with the new Gen 4 Glock Magwell. If you aren't exactly sure what a magwell is, take the time to read the next sentence. A magwell attaches to the bottom of your grip and extends the bottom a bit. The resulting funnel makes reloading a little faster. It gives you more leeway and allows you to mess up here and there without completely fumbling the reload.
Is the Gen 4 Glock Magwell Concealable?
Typically, a magwell is a part added to handguns for competition shooters. They are often massive and a bit obnoxious for duty guns, and even more so when it comes to concealed carry handguns. The Strike Industries Gen 4 Glock Magwell is a bit different, though. It's more discrete and compact but aims to provide the end-user a quicker overall reload. This sweet little magwell will make you suck a little less, and won't make your gun tough to carry or effectively conceal.
I like people mistaking my gun for a blessed endowment as much as the next guy, but the pistol grip ain't exactly the portion I want people starring at. The Gen 4 Glock magwell is slim and sleek and aligns with the factory grip well. It looks like a natural extension o the gun's grip and gives you a slight edge when it comes to loading. What's not to love?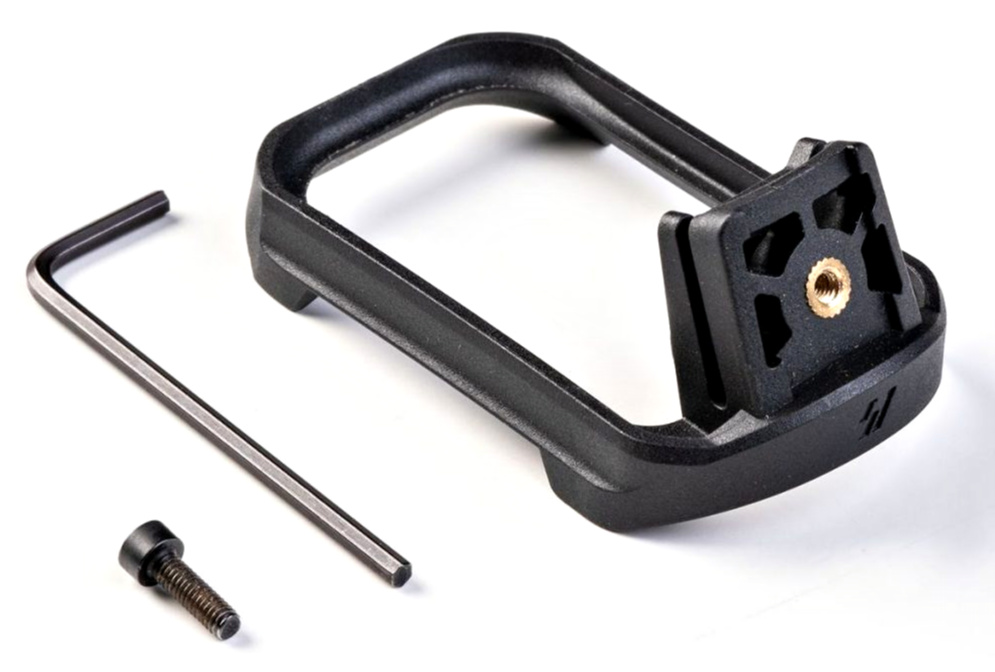 On top of all that, the Gen 4 Magwell has simple drop-in installation. Any mouth-breathing, machine-wielding grunt can do it. If you can't, your problems go beyond a Glock magwell.
Strike Industries makes so much stuff. Piles of it for every major weapon platform on the planet. Or so it seems. I mean if I want gear for my AR, my Benelli M4, or my Glock, I can go to Strike Industries.
Like what you read here? Consider backing us on Patreon.
You'll be automatically enrolled into the Tactical Buyers Club, thus getting dozens of discount codes to high-end companies in the tactical/firearm/outdoor arena, and you'll earn the right to wear the House Morningwood sigil.
⚠️ Some hyperlinks in this article may contain affiliate links. If you use them to make a purchase, we will receive a small commission at no additional cost to you. It's just one way to Back the Bang. #backthebang