Gifts for the Beer Lover in Your Life
You know what's even worse than the Christmas shopping season? The post-Christmas returning gifts shopping season.
If you love beer, use those gift cards, dolla bills from your stocking, or cash from the crappy gifts you've returned to get what you really want (NEED). Thanks to the trend in craft beer making and drinking, there are more gift options for beer lovers than ever before. A recent article at Modern Thirst offers some great gift ideas.
The Libbey Craft Brew 6-piece Assorted Glass set includes beer glasses that are designed by shape to maximize the flavors of unique beer types. Glasses included in the set are a Classic Pilsner, English Pub, Belgian Ale, Porter/Stout, Wheat Beer, and Craft Pub. Affordably priced at under $35, the beer lover will enjoy all his favorite craft beers in these glasses.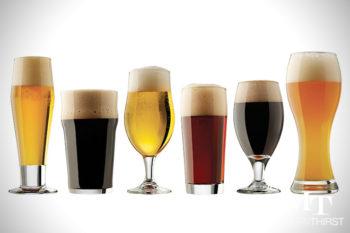 If your beer lover's taste has grown into a passion, why not take the next step and brew your own? The Northern Brewer Brew. Share. Enjoy Starter Kit is perfect for beginners. At just under $100, the kit includes everything needed to brew five gallons of finished Amber Ale.  
If you want something with a little more punch, these handblown 50 Cal bullet glasses from Lucky Shot are a great addition to any home bar.
"Beer, it's the best damn drink in the world." — Jack Nicholson
Dark Angel Medical is a part of JTF Awesome.

They're on Instagram, @darkangelmedical, and on Facebook at /DarkAngelMedical /.