Forge Your Blaster With AR15 Parts from PAO

There are a number of specials happening now at Proven Arms & Outfitters; this most recent batch is to help you with your build-a-blaster, including a limited edition "battleworn" nickel boron Aero Precision builder set. Here's a look.
Remember to use discount code BBC10 at checkout!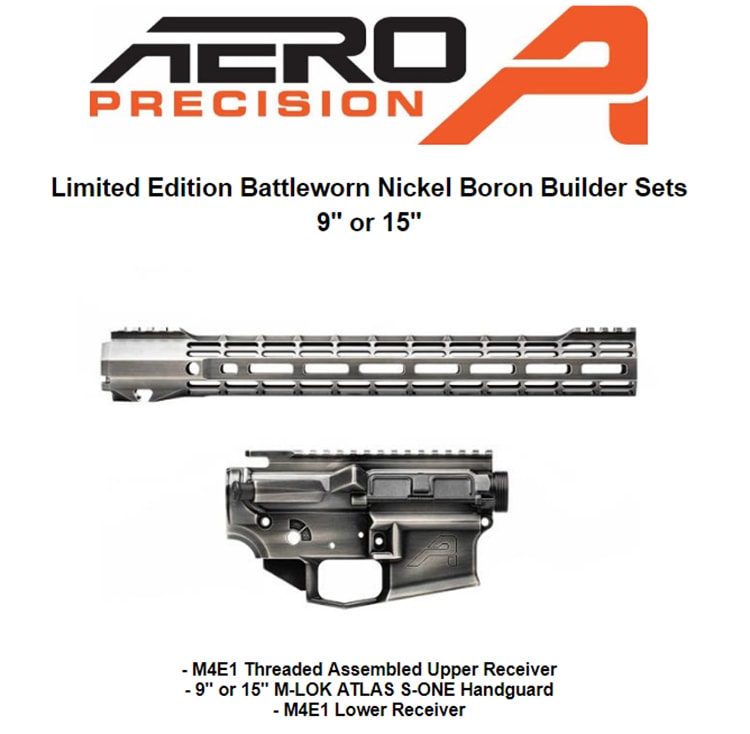 There's one in .308 too.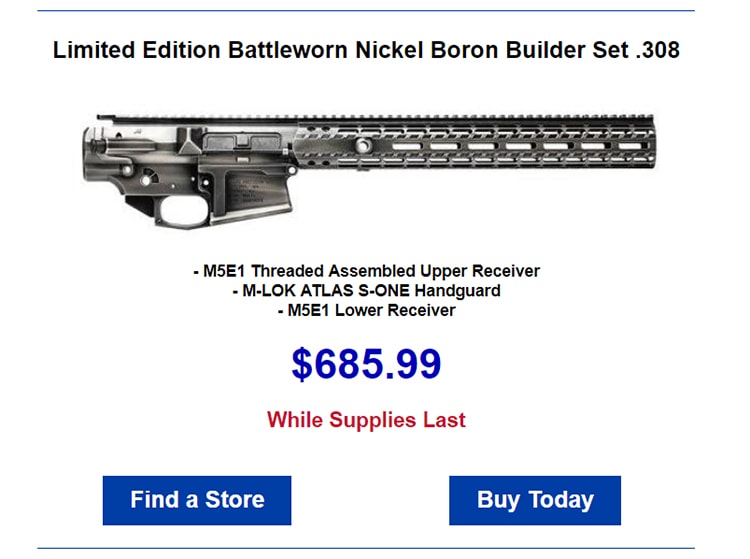 And, in case that doesn't flip your selector switch, they have this M4E1 upper for ya.
Don't forget to check out all their pirate guns.

Why come to visit our double secret closed and private discussion group? Because of the Morningwood Bazaar and the conversation, obviously. 

Disclaimer: We are not endorsing Nancy's Squat & Gobble, nor do the opinions therein reflect those of the entire Breach-Bang-Clear staff. That said, while Nancy's is indeed a shady place, only a few people have actually gotten food poisoning there, and most of the girls have all their teeth. The one-legged bartender really does make a mean Old Fashioned, and if you ask nicely she'll even do it with burnt rosemary smoke.
Take heed! We have advertisers, sponsors, and affiliate relationships with some of the companies you will be reading about (particularly, but not limited to, archival posts). If you purchase one of those items, we will get a small commission from the sale at no additional cost to you. A lot of work goes into Breach-Bang-Clear; by making your purchase through one of our portals you'll be supporting our work. This will help us buy beer, bullets, and barbecue, and we won't have to put pop-up ads and other such stupid shit into our articles to pay our expenses.