Garand Thumb on EOTech
News Desk
The subject of thermal drift and parallax has been a hot topic lately. In simplest terms, thermal drift is what happens when  the sight's point of aim differs from its point of impact when subjected to a temperature variant.  Parallax is essentially an optical illusion that presents itself as the apparent movement of the reticle in relation to the target.
Our readers will remember Dave Merrill's article Parallax Free, Isn't, from June of 2016.  As Dave said, "Just knowing the nature of what parallax is and how it works I will be legitimately surprised if anyone releases a useful truly parallax free red dot."
Regarding these recent events, EOTech recently made the statement, "By now you have probably heard many things about thermal drift and parallax as it relates to EOTECH HWS. Truth is, all optics experience both of these to some extent. We believe that an educated shooter is a better shooter, and recognize that this information coming directly from EOTECH may be considered bias."
Garand Thumb recently posted what he describes as his own unsolicited and unbiased video review about these issues on youtube.  He rates EOTech sights and how they measure up to competitors.  The Green Eye Tactical study about parallax that Thumb mentions in the video can be found here.
Also in current EOTech news, they are continuing their Sight-In Rebate until November 30.

While you're taking a look at the EOTech Website, try out the HWS Simulator.
EOTech is a member of JTF Awesome. Follow them on Instagram, @EOTech, or on Facebook, /EOTechInc/.
[arrow_feed id='48976′]
---
---
This article was lovingly prepared for you by the Breach-Bang-Clear News Team.
If you wish to share or repost, please so kind as to follow our terms and conditions.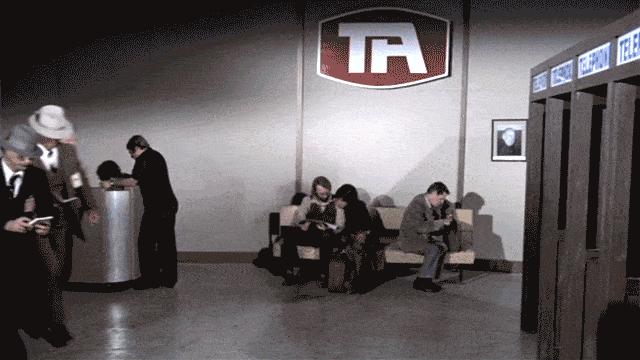 Mad Duo, Breach-Bang& CLEAR!
Comms Plan
Primary: Subscribe to the Breach-Bang-Clear newsletter here; you can also support us on Patreon and find us on Pinterest.
Alternate: Join us on Facebook here or check us out on Instagram here.
Contingency: Exercise your inner perv with us on Tumblr here, follow us on Twitter here or connect on Google + here.
Emergency: Activate firefly, deploy green (or brown) star cluster, get your wank sock out of your ruck and stand by 'til we come get you.
T&C: All original material published by Breach-Bang-Clear is the copywritten property of Breach-Bang-Clear, Inc. If you wish to repost, republish, or otherwise share our content, feel free to reproduce an extract of up to 225 words and one complete, unaltered image, preceded by attribution crediting the source and author's name, to include a link to the Breach-Bang-Clear home page, with a link back to the full article on our website, BreachBangClear.com. You do not require our permission to do this. Please do not reproduce our content in its entirety without contacting us first. We do allow full syndication on a case by case basis (credited, and posted with a canonical link, as is common practice and in good form) but only when mutually agreed upon beforehand. If you wish to reproduce a complete article, please contact us for permission to publish first.