Four Products from Kitanica You Will Probably Want
Four Products from Kitanica You Will Probably Want
Jennifer Cunningham
Kitanica has a few new items we thought we'd tell you about.
Don't know much about Kitanica? The three main partners grew up together and remain friends to this day. Among many, varied projects they have worked on together, they formed Kitanica in 1995 in Brooklyn, NY. Their mission, as they describe it, is to "…make the most functional and durable gear possible."
We've found lots of reviews out there about their stuff (we haven't tried it ourselves) and what we read is encouraging.
1. RSP Pants
Kitanica's RSPs were designed with Nyco Ripstop fabric. They have eight pockets, CORDURA Fabric pocket corner reinforcements, a rear cell phone sleeve (left, rear pocket), double layer seat and knees, right zippered and snapped side cargo pocket assembly with top mounted CORDURA Fabric mag/flashlight sleeve, left side cargo pocket with VELCRO closure and top mounted pen tubes.
They are $149.99 and come in black, khaki, navy blue and wolf grey. You can find them online here. One five star reviewer wrote:
"I work in the sewing industry, and the craftsmanship on these pants is second to none. All the stitching is uniform and perfect, the pocket configuration is super useful and the knife/clip reinforcement is a great touch. I swear, I quality checked these pants for every stitch and backtack, and they are all perfect. Don't think twice about the price point, because you get what you pay for. Top notch and I would buy them again in an instant." Pete S from Waukesha, WI United States.
2. MARK VI A-TACS AT-X SNOW CAMO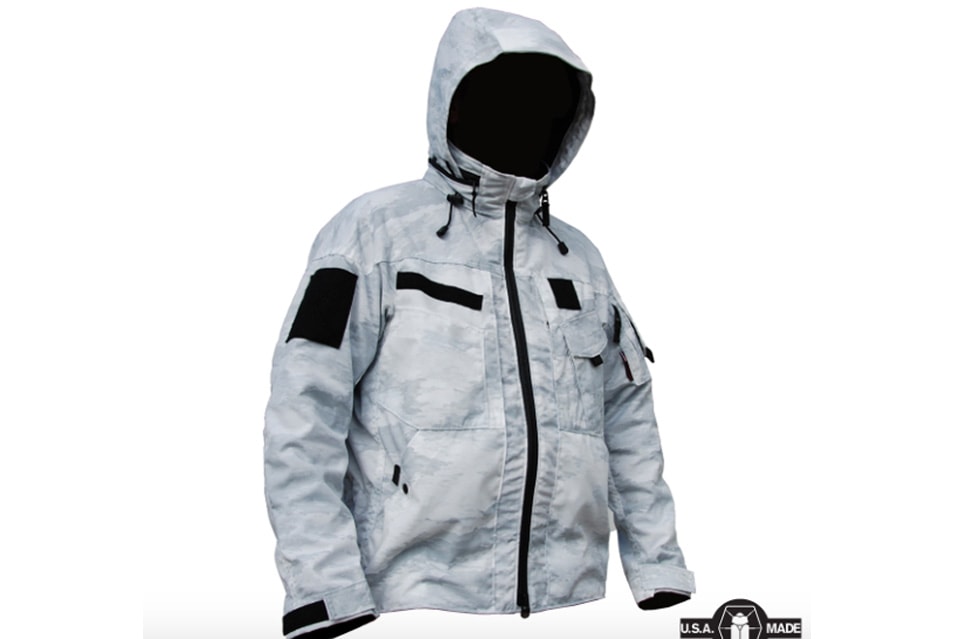 This is Kitanica's first camo snow jacket. "The entire jacket, including the hood is constructed of 330 denier nylon fabric with a nylon taslan lining." They say the build is light, so it's suitable for travel and packing. It is urethane coated for wind and water resistance, and the seams are sewn with bonded-69 nylon thread.
Features

Left bicep pocket with covered 4 pen tubes
Adjustable and stowable hood
7 exterior pockets including 2 zippered hidden upper pockets
4 interior pockets – 2 zippered pockets and 2 large hammock pockets
Adjustable cuffs with hook & loop closure
Interior shock cord adjustable waist
Articulated elbow
Shock cord hood adjustment
4"x4" bicep & nametape Velcro®
Water/Weather resistant urethane coated 330 denier nylon A-tacs at-x snow camo fabric shell nylon Taslan liner
Kitanica's Mark IV can be yours for $475.00.
3. KITANICA AMERICAN HOODIE
[embedyt] https://www.youtube.com/watch?v=pa_mo0Hjtzw[/embedyt]
Kitanica affectionatley calls this hoodie their "comfy cozy badass!"
Constructed of breathable 200 weight fleece with hi-performance flatlock stitching, its hood has a stiffened brim with an adjustable cinching shock cord.

This hoodie is also outfitted with Kitanica's signature covered pen tubes mounted on a zippered bicep pocket. The opposite right bicep has a Velcro® receiving patch.

The front of the garment has a cavernous front pocket with large left and right zippered access. The backing of this pocket is constructed of mesh so it can also serve as front ventilation in warmer temps when left open. On the interior of this pocket wall is a smaller admin pocket with Velcro® closure to secure smaller items like keys, wallet and/or cell phone.

The Kitanica American Hoodie has a clean look, unrivaled functionality, and is perfect for any time spent outdoors.
The American Hoodie will run you $155.00, comes in black, flat dark earth and stone green. You can buy online here.
4. MARK VI NOW IN BLACK
The Kitanica Mark VI, AKA the Kitanica jacket that started a utility clothing revolution has been redesigned 21 years from its original inception. The new design is higher functioning, more stylish and even more abuse proof. It still retains the signature articulated spine pad, but has also been equipped with double layer elbow sleeves that accept Kitanica's articulated padding system.
The Mark VI is $669.00. Here's a direct link to it.
Support Breach-Bang-Clear.

Click on the ad below and visit a sponsor. Help us pay our execrable minions the paltry sum they so obviously don't deserve.
---
---
This article was lovingly prepared for you by the Breach-Bang-Clear News Team.
If you wish to share or repost, please so kind as to follow our terms and conditions.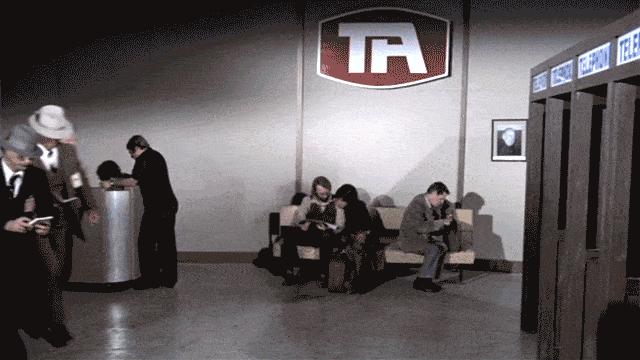 Mad Duo, Breach-Bang& CLEAR!
Comms Plan
Primary: Subscribe to the Breach-Bang-Clear newsletter here; you can also support us on Patreon and find us on Pinterest.
Alternate: Join us on Facebook here or check us out on Instagram here.
Contingency: Follow us on Twitter here or connect on Google + here.
Emergency: Activate firefly, deploy green (or brown) star cluster.
T&C: All original material published by Breach-Bang-Clear is the copywritten property of Breach-Bang-Clear, Inc. If you wish to repost, republish, or otherwise share our content, feel free to reproduce an extract of up to 225 words and one complete, unaltered image, preceded by attribution crediting the source and author's name, to include a link to the Breach-Bang-Clear home page, with a link back to the full article on our website, BreachBangClear.com. You do not require our permission to do this. Please do not reproduce our content in its entirety without contacting us first. We do allow full syndication on a case by case basis (credited, and posted with a canonical link, as is common practice and in good form) but only when mutually agreed upon beforehand. If you wish to reproduce a complete article, please contact us for permission to publish first.