ADM Flik Fixed Magnifiers: 3x and 5x | SHOTREP
A look at the ADM Flik Fixed 3X Magnifiers and Flik Fixed 5X Magnifier from SHOT Show 2019.
ADM's Flik 3x and Flik 5x fixed magnifiers are on display at SHOT Show 2019. The optics are described as "…extremely short, high-performance optic[s] that will increase the capability and accuracy of any red dot or holographic sight." Including, of course, their own ADM Spek Micro Red Dot.
ADM Fli3 Fixed 3X Magnifier overview
The 3x has an ambi mount that rotates the magnifier out and back from the line of sight as necessary, and a locking Ti (Titanium) adjustable QD lever. The latter comes on an aluminum mount or full Titanium mount, depending on how light you want it to be (and how much you want to spend).
The varied possibilities of a shooter's cheek weld are answered by three mount positions for eye relief, and it comes with two spacers (4mm or 8mm) to adapt it to most red dot sights. Eye relief is 2.6 in., objective lens diameter is .78in, and field of view is 7.28°/382, with a diopter-adjustment of -2.5 to +2.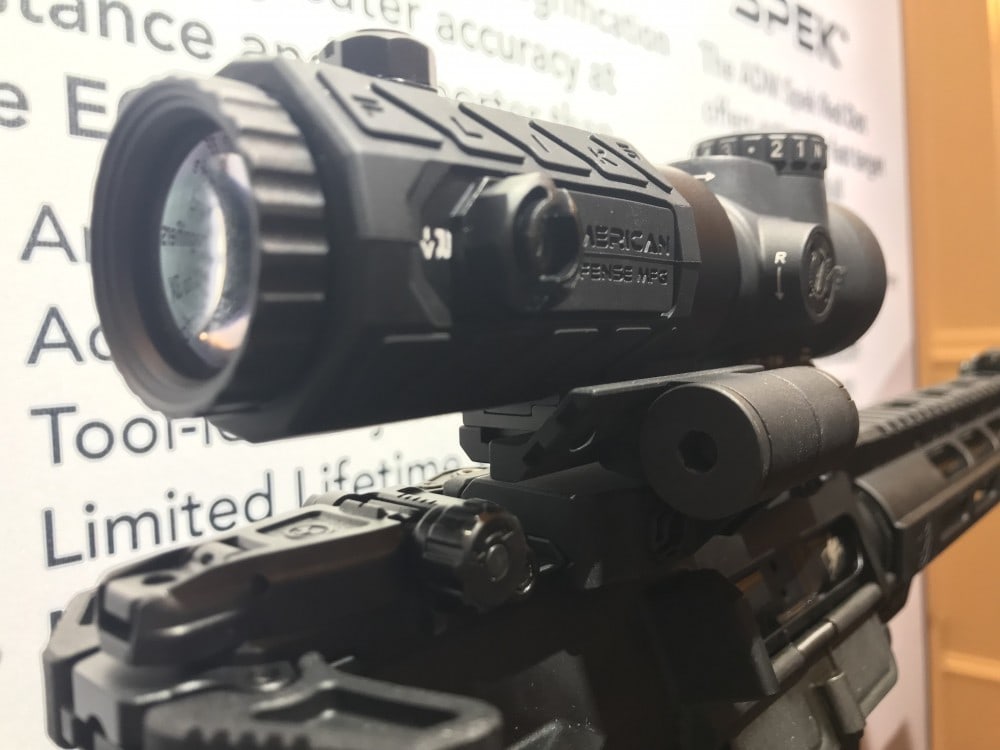 ADM Flik3 Fixed 5X Magnifier overview
For its part, the 5X is just a little longer, with an eye relief of 2.5 in., field of view (100 yards) reported as 4.38°/230 ft., with a diopter adjustment of -2.5 to +2. Like the 3X, it is water-resistant, fog-resistant, and requires no tools for azimuth adjustment.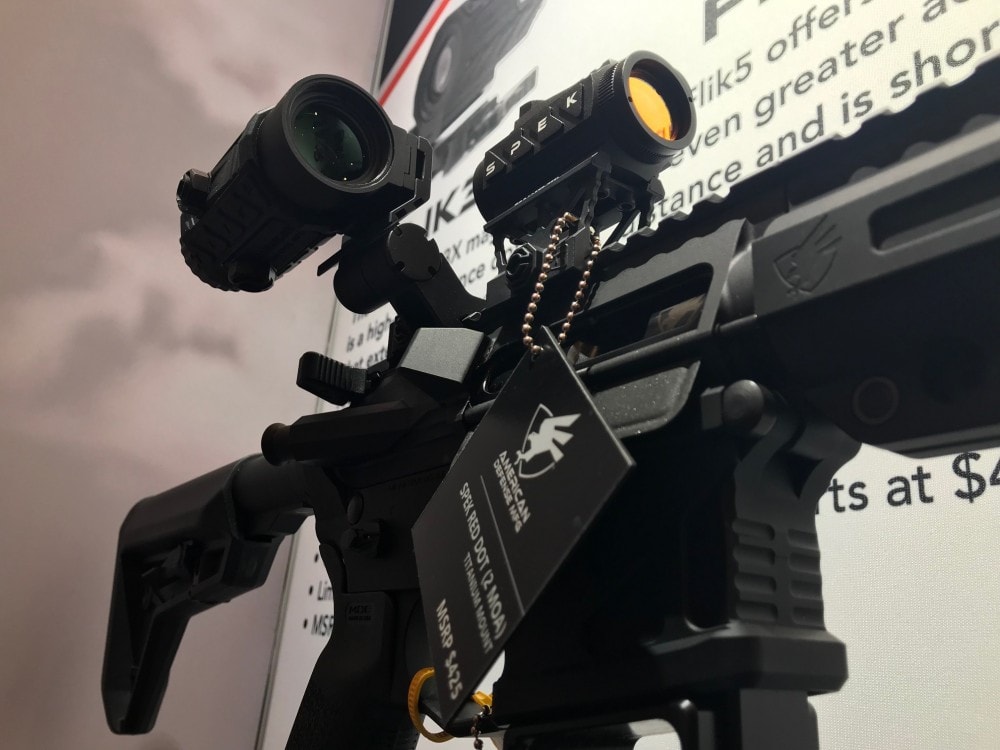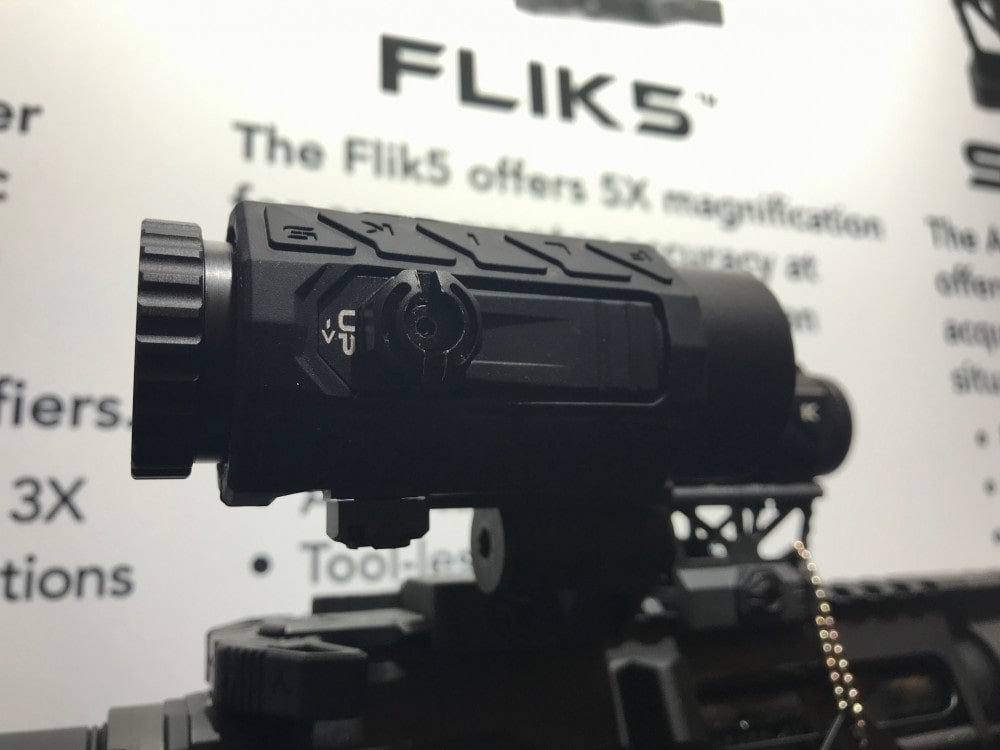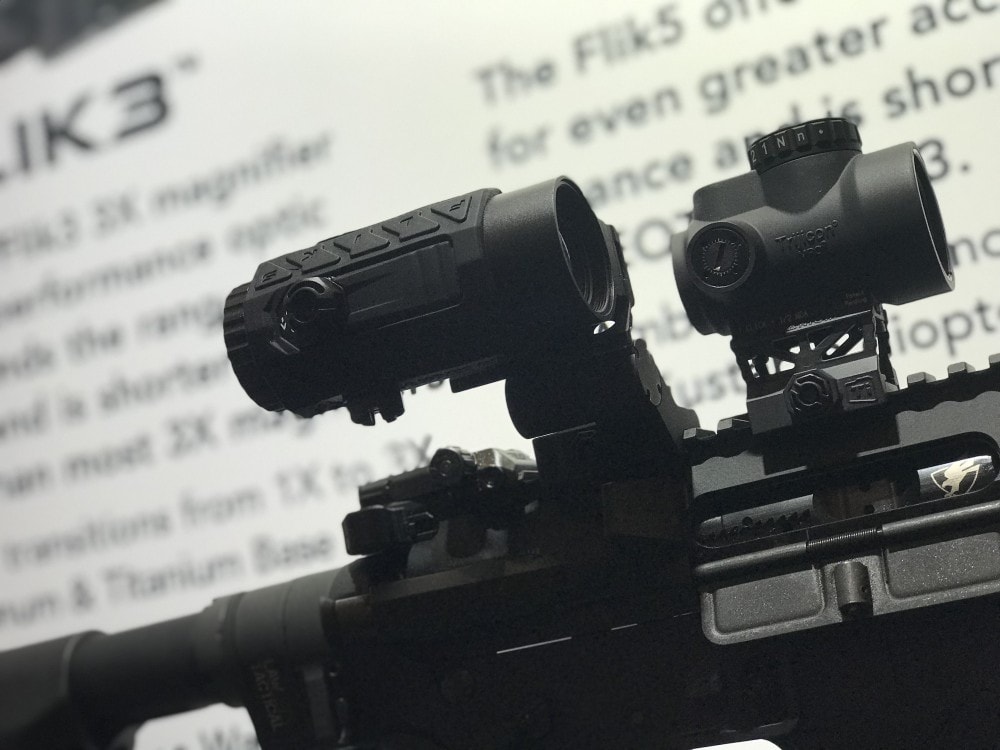 More on these after we've had our hands on them (or at least received more info from ADM).