Fill Yer Hands! | New Victory Wear Design Announced
Victory Wear has a new t-shirt design up for pre-order: Fill Yer Hands.
This may well be the very earliest movie quote I remember. I first heard it while sitting on a beat-up old couch across from my grandfather, who would have been sitting in his favorite, battered chair rolling his own cigarettes and drinking coffee regardless of the time of day.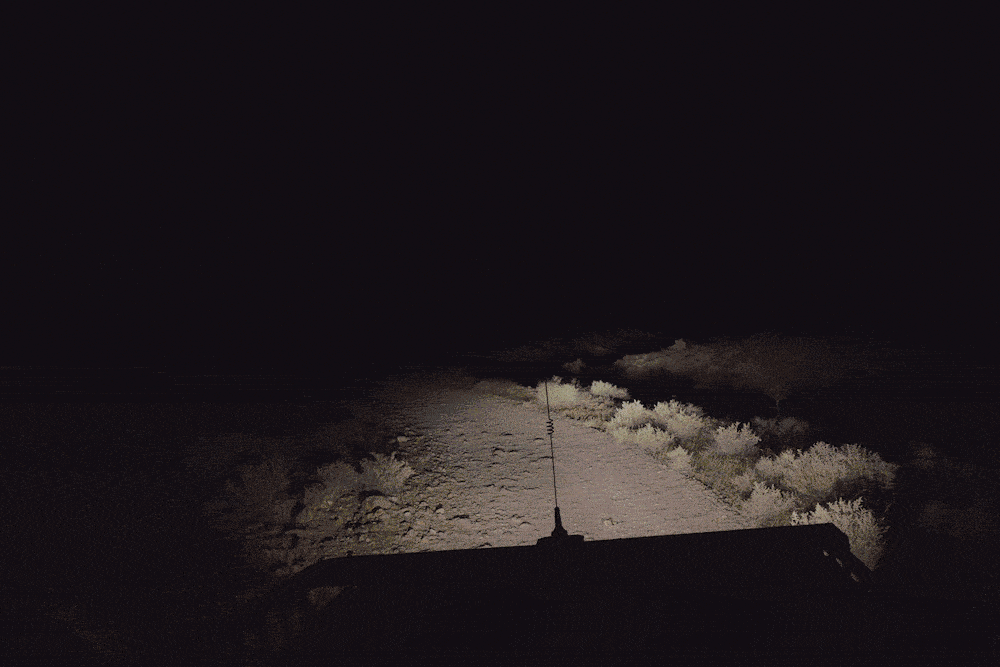 Some hyperlinks in this article may contain affiliate links. If you use them to make a purchase, we will receive a small commission at no additional cost to you. It's just one way to Back the Bang. #backthebang 
My feet would not yet have been touching the floor.
That's what you did on Sunday afternoons in the 70s on grandpa's farm, you see, unless there was work unfinished. You watched Kansas City 41 (an independent station at the time), usually either Western movies or a Chiefs game. The John Wayne version of the movie was based on a novel by Charles Portis – it became one of Wayne's most iconic roles.
Fast forward 4 decades or so, there was another version of it (and the source for the Fill Your Hands shirt imagery) with Jeff Bridges starring.
I like both versions, for different reasons.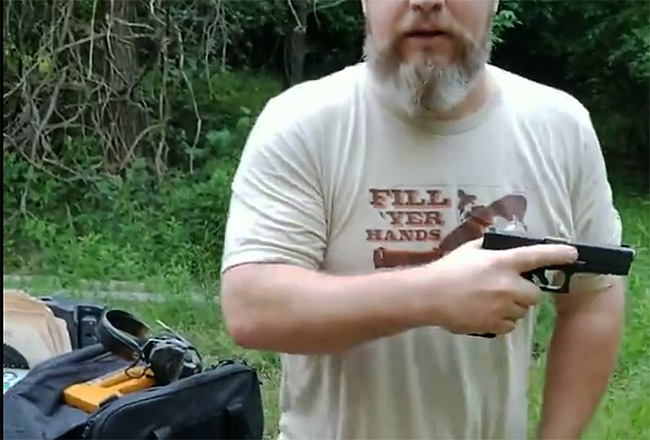 The shirts are tri-blend, 50% Polyester, 25% Ring-spun cotton and 25% Rayon. Victory Wear avows it makes them "…feel like your most comfortable t-shirt that has been around for 15 years…"
The Fill Your Hand shirt was created, designed and printed in Virginia.
Pre-order yours now on the Victor Wear Wearables page. They're $25.99.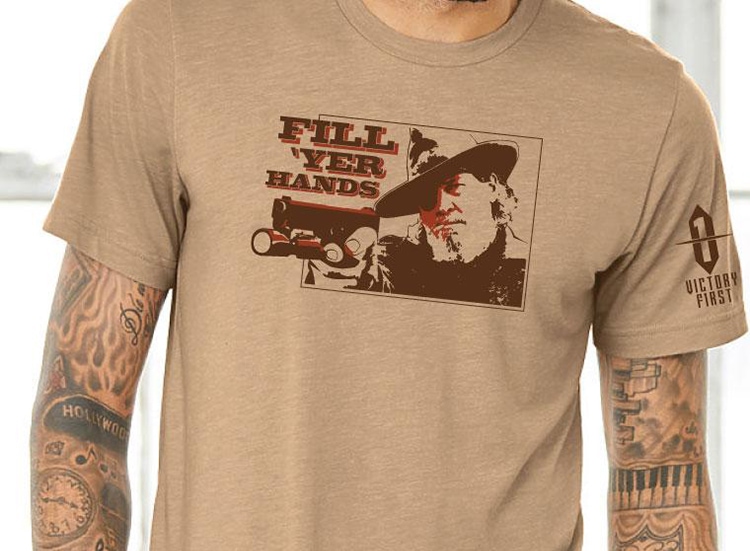 Victory Wear is a part of the Greater Victory First Blue Collar Dominion. Connect with 'em on Instagram, @victorywearables, or follow 'em on Facebook, /victorywearables/. They're also on Twitter (@victory1stwear) and are a part of the Victory First YouTube channel — go there to get yer learn on. Founder Matt Jacques is a former Marine, seasoned LEO, and a longtime part of AmericanSnipers.org operations. 

---
Declare for Morning Wood!
Come, stroll the awe-inspiring aisles of the Morningwood Bazaar.  Earn the right to wear our sigil and speak our words.
If you wish to cite, syndicate, or curate our material, or if you're wondering about our please be so kind as to read our Terms, Conditions, and Disclosures.
Take heed! We have advertisers, sponsors, and affiliate relationships with some of the companies you will be reading about (particularly, but not limited to, archival posts). If you purchase one of those items, we will get a small commission from the sale at no additional cost to you. A lot of work goes into Breach-Bang-Clear; by making your purchase through one of our portals you'll be supporting our work. This will help us buy beer, bullets, and barbecue, and we won't have to put pop-up ads and other such stupid shit into our articles to pay our expenses.