Fight Like a Girl: Melissa's First Year of Competition is Complete
A few months ago our girl Melissa Gilliland wrote this article about her Ashbury custom rifle and gave us some background on her entry into long range competitive shooting. Well, this is her first end-of-year wrap up. The "State of the Shootin' Address." At the risk of sounding condescending, we're really proud of Melissa – she's got grit and she shoots really well. From someone who started out literally how to zero a rifle she has damn sure come along. Congratulations on completing your first year of competition, Melissa!  Mad Duo
Long Gun Competition – One Year In
My first year of precision rifle competition shooting is complete.  Let me tell you, it has been one heck of a ride too!  Starting in January 2012, I picked up my first sponsor, Ashbury Precision Ordnance. Not only are they my rifle sponsor, but they have really been a great company/team to work with.  From the first APO .308 that they put in my hands, all the way to the creation of "Jake" my APO 6.5 Creedmoor competition rifle, Ashbury Precision Ordnance has hung in there with me all season long.  I couldn't be more proud to be representing Ashbury Precision Ordnance.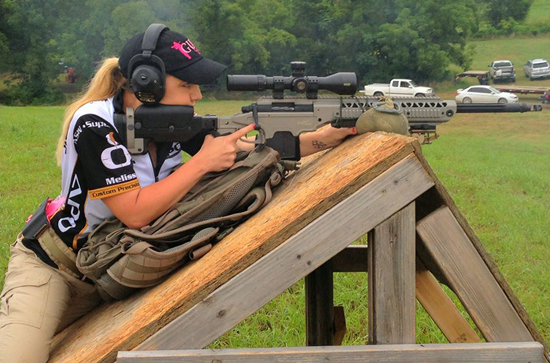 My season started in March, which was the first Panhandle Shooters Match at K&M Shooting Center in Baker, Florida.  Bryan Morgan and Shannon Kay have one hell of a facility here.  It was cold that day and I was nervous as hell to get started!  Every competitor was gracious and helpful.  Other than shooting, this is another reason why I love these matches. Everyone is so helpful and doesn't mind you asking questions. I love to learn from everyone. I didn't place first – but I didn't place last!
My second match was also at K&M  Shooting Center for another Panhandle Shooters match, and I also shot this one with .308. The rifle shot well, it was just the operator behind it.  Making shots at 800 yrds with a .308 with crazy winds is never really easy.  These matches are only one day and are great to attend.  K&M Shooting Center hosts other large matches, so getting practice in these one day matches have been great.  The month of May held two big matches for me. The first one being at the 1st of May which was the K&M Precision Rifle match. This was a two day match and I shot with my APO .308. This match was pretty difficult as the winds were really switchy both days.  Shooting a .308 was really not all that easy as I'm still learning to read wind.  I shot with Glen Seekins of Seekins Precision and he helped me so much. This match was also the first time I "tried on" a Wiebad bag. Chase Stroud of Team GAP let me wear his during one of the stages. These bags really help you become stable when your shooting off barricades.
There is still a lot for me to learn, but one thing is for sure – having the right gear is a huge plus.
The next match was at the end of May and it was a team match. Precision Tactical Solutions always put on a great match in Cookeville Tennessee.  Ryan Castle and Scott Satterlee are the match directors and they always please the competitors. It's a very challenging match which takes place on private land in the beautiful state of Tennessee.  I always shoot the team matches with my Husband Jim [Note: Jim Gilliland of Shadow 6 Consulting] and they are so much fun.  Spending time on the range together and learning from one of the best is how I love spending my days.  I shot that team match with a .260 that we placed in an APO chassis.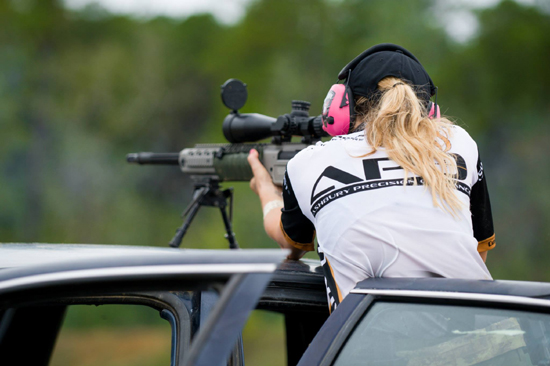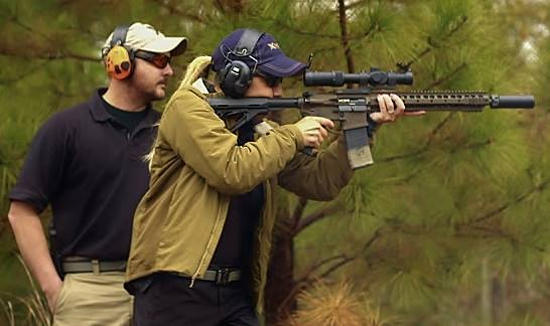 Jim and I both were shooting new ammo and we didn't have our muzzle velocity correct in our Kestrels.  We literally spent the first day chasing our muzzle velocity. It wasn't until the last two stages that we just about had it right. The next day, we both shot almost flawlessly.   The match after that one took place on July 27 back in Baker Florida at K&M shooting Center.  This was the first match that I shot with "Jake", my 6.5 Creedmoor competition rifle built by APO.  My rifle has a Pinnacle series stainless steel fluted barrel with an AAC Blackout brake. Xtreme titanium action and a Huber Concepts single stage trigger set at 2.5 lbs.  All this glory is wrapped up in an Ashbury Precision Ordnance Supersport alloy series chassis. The rifle itself weighs in around 10-11 lbs. With optics and bipod, it comes in around 13 lbs.  Jake shot really well, although I had a few extraction issues.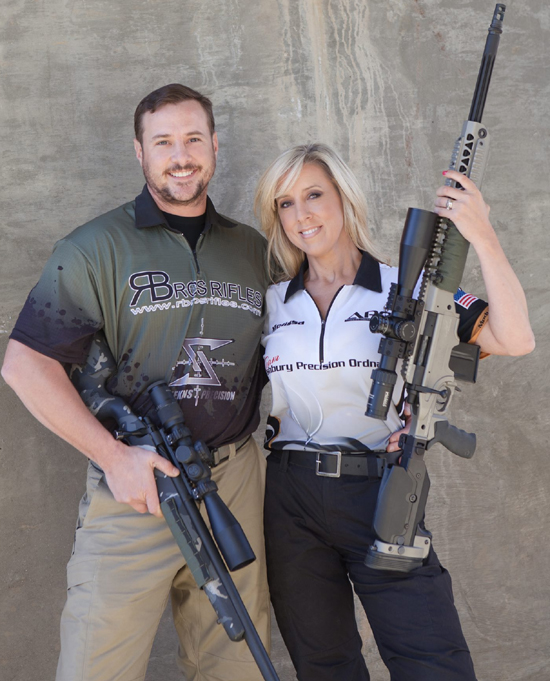 After this match, I sent Jake back and the extraction problem was solved.  The next match was back up in Cookeville Tennessee with PTS.  Ryan and Scott really put on great matches with challenging stages.  The only down side to shooting in this match is, well, there are no bathrooms except at the main house. Almost all these stages are off in a pasture and I'm sure as hell not going to drop my drawers out there where everyone has a high powered scope!
I really got to know Francis Kuehl during this match. Francis is one of the top shooters in this sport. He has been shooting competitively for over 20 years. I was like a sponge those two days on the range with him. He is really a phenomenal man that really knows this sport.  Francis along with George Gardner and the rest of Team GAP, really made this match fun. Also shooting with our good friends Chad Peck and Sean Little proves to be never boring.
The next big match on my Calendar was the GAP Grind. By this time, I had picked up Steiner as a scope sponsor and Vertx clothing as a sponsor. The scope has proven to be able to handle any type of weather condition. I love the MSR reticle that I have in it.  My Vertx clothing really proved itself in this next 2 day match during extremely poor weather conditions.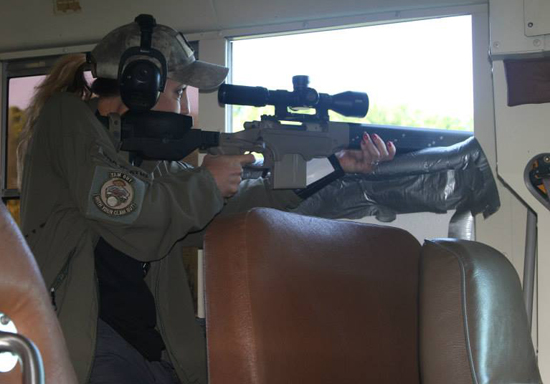 I met Frank Galli from Snipershide.com there and he was a blast to be around. Tom Fuller from
="http://www.bushnell.com/" target="_blank" title="">Bushnell
was also there shooting and I got to learn some great tips from him.  The first day of the Grind was, well, to say the least messy!  We had really hard downpours and still we shot. This match definitely lives up to its name! Most of the stages were really grueling.  After the first day of the match, Jim and I had to stop on the way to the hotel just to hose off our muddy boots.  Day 2, weather wise, was a lot better.  There were 97 shooters in this match and I wound up at 79th place.  My last match was in November for the final Panhandle Shooters match.  This day was the first time I climbed the "Net".  Every time I traveled to K&M, I was always afraid of this net. I would always ask, are we doing the net?  It really wasn't as bad as I thought it would be.  The only problem was trying to stay stable while climbing the ropes and holding your rifle all under a time stressor.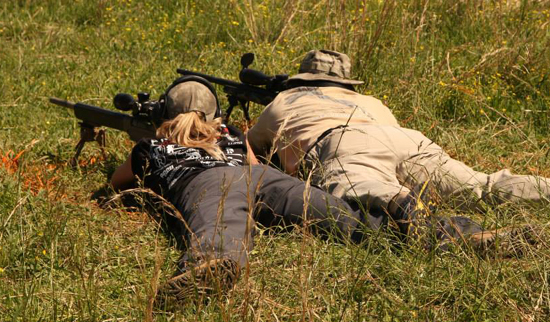 My first year has definitely been a blast in this sport. I have learned so much and look forward to using the knowledge I have gained  and apply it to next season.  Though I didn't place in the top 3 this past season, I learned from every competitor, put my rifle/scope in a lot of hands and talked extensively about the products.  I've made some really good friends from all over the United States and know that if I have a question or a problem, I can call them up.   I'm not going to pressure myself or entertain unrealistic expectations – most of the men I'm competing with have been doing this for years. Getting out there and learning from them has absolutely been the most rewarding prize I could have earned this season.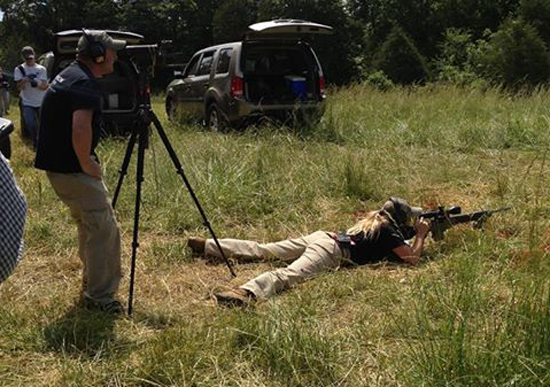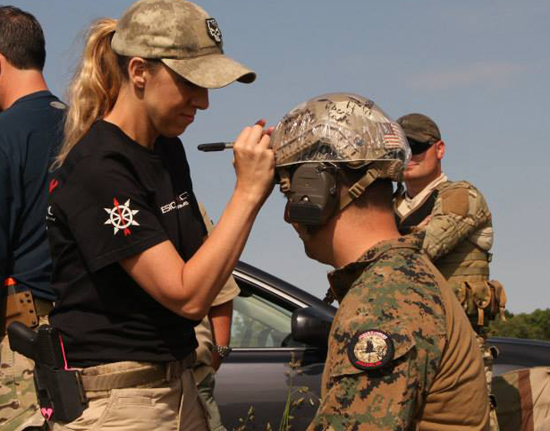 Melissa "Mad Duo Missy" Gilliland