Unfold The Freedom: FD Defense INVICTA Folding Rifle
We've seen a lot of things at the 2017 NRA Annual Meeting, but this is without a doubt the single most interesting. It's a folding rifle from Oklahoma-based F & D Defense, and it folds open not at the stock, but at the base of the barrel leftward (selector switch side) of the weapon; a full length rifle actually folds in half.
That's right, all you poor Joes and Janes who hate cleaning out the star chamber now have some hope!
Here's a look at it from the show floor, when #Gayjun6actual brought it to our attention.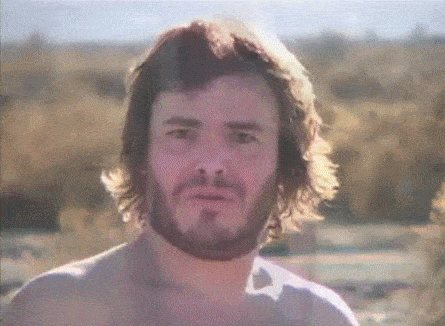 Right? That's what we thought too! Must. have.
As you can see, this sumbitch folds up small, making it ideal for transport and low profile movement. Currently designated XAR, the weapon uses F&D's their proprietary 4-bolt lockup system to eliminate the barrel nut. This allows them to hinge it open and fold it back (well, unless you have something mounted on a left side accessory rail). Now, we have some obvious questions of course.
• Will it return to zero?

• Will people in places with one of those moronic "no folding stock" laws be able to use this instead? 

• Will the 4-bolt system and lockup eventually wear so it doesn't fit correctly? 

• What if any problems may arise from fouling inside the chamber?

• What if any problems may arise from stuff falling down inside the barrel? 

• When can we all have one!? 
The answers to those questions will come in time, as we've been assured of the opportunity to shoot and report on one once they're commercially available. Oh, and as for partnering this up with a LAW folding stock (which many of us here happily use), right not that's a non-starter. The LAW folder unlocks to fold left and forward. We'll reach out to them to see if they have any plans for a right-folding stock. Another option is the Dead Foot Arms right-folding stock adapter, but unlike the LAW we're unable to speak to their reliability or durability.
Click on the link below for some additional information from one of the F&D Defense guys here at the show.
MD
You can follow FD Defense on Instagram, @fddefense, or find them on Facebook, /FDdefense/.
[arrow_feed id='49654′]
---
---
Mad Duo, Breach-Bang& CLEAR!
Comms Plan
Primary: Subscribe to the Breach-Bang-Clear newsletter here; you can also support us on Patreon and find us on Pinterest.
Alternate: Join us on Facebook here or check us out on Instagram here.
Contingency: Exercise your inner perv with us on Tumblr here, follow us on Twitter here or connect on Google + here.
Emergency: Activate firefly, deploy green (or brown) star cluster, get your wank sock out of your ruck and stand by 'til we come get you.