FBI says "No" to Nevada Background Check Initiative

FBI says "No" to Nevada Background Check Initiative
On Wednesday, December 26, 2016, Nevada Attorney General Adam Laxalt issued an opinion on Nevada's new "universal" background check law (formerly known as Question One), saying the initiative, as written, is "unenforceable."
Question One was written by uninformed, out-of-state anti-gun lobbyists like Everytown and Moms Demand Action (still the worst porno ever made) that prey on people's ignorance and emotions to write laws. NRA Nevadans for Freedom has been saying all along that this poorly-written initiative was drafted without any input from Nevada law enforcement. Not a single sheriff supported Bloomberg's Question One. The closest to an endorsement came from the Sheriff of Clark County not taking a position and an ex-Sheriff of Washoe County campaigning for it.
The measure passed by the slimmest of margins, less than 10,000 votes, and received a majority vote in only one county in Nevada: Clark.
That's where Las Vegas is, the city that hosts the SHOT Show, Safari Club International Hunter's convention, and other high profile pro-Second Amendment shows and conferences.
Maybe the questionable voters from the Culinary Union should think about that before the NSSF, SCI and other organizations wake up and move to a more gun friendly locale, taking hundreds of millions in revenue with them.
The full text of Laxalt's opinion can be found here.
According to the NRA:
The director of the Nevada Department of Public Safety, James Wright, requested the formal opinion from the Attorney General on two questions:

"First, does the Background Check Act allow the Nevada "Point of Contact" program to perform background checks for private-party sales or transfers of firearms conducted by federal firearms licensees? Second, if the Department is legally authorized to perform these checks, may it charge fees for doing so?"

Laxalt, responded "no" to both questions, stating the Act was written in such a way that all private transfer background checks must be conducted by the federally administered National Instant Criminal Background Check System, or NICS, as opposed to being conducted through the Nevada "Point of Contact" system.

Nevada's "Point of Contact" system checks applicant names through both NICS as well as the state database of prohibited persons. As the Reno Gazette-Journal explains, "When someone buys a gun from a federally licensed dealer in Nevada, the dealer contacts the Nevada Central Repository. Someone there runs the name through a number of databases, including those for state mental health records and misdemeanor domestic battery convictions."

The law was written so that dealers cannot access the state system, and had to rely solely on the federal process. Initiative supporters avoided utilizing the state system because had they done so, Question One would have required the filing of a fiscal note, explaining to voters how much the new background checks would cost the state.

The FBI recently sent a letter to the Nevada Department of Public Safety saying, in short, that the FBI would not conduct background checks on private firearms transfers as called for in the new law. In the letter, the FBI noted that the State of Nevada "… cannot dictate how federal resources are applied."

Laxalt concluded his opinion by stating that because the FBI would not conduct the checks, the law is "unenforceable" and, therefore, "citizens may not be prosecuted for their inability to comply with the Act…."

There does not appear to be an easy fix to this over-reach by Question One's proponents. Under Nevada State law, laws passed by ballot initiative cannot be altered for three years.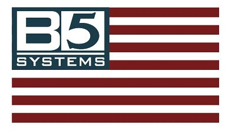 Nevada has never directly used the NICS system for background checks, we've always relied on the State's Department of Public Safety. The state charges a $25 fee for this check and forcing the state to conduct these checks on private party transfers would have burdened the system, requiring more staff, expanded budgets, etc.
Bloomberg's $20 million expenditure ended in disaster for him and his ilk, for not having enough sense to consult the FBI to see if such a feat were possible or even legal.
There is no excuse for poor lawmaking.
Thanks to the FBI, the good guys won this one.
This article was prepared with input from the NRA and NRA Nevadans for Freedom.
---
---
Comms Plan
Primary: Subscribe to our newsletter here, get the RSS feed and support us on Patreon right here.
Alternate: Join us on Facebook here or check us out on Instagram here.
Contingency: Exercise your inner perv with us on Tumblr here, follow us on Twitter here or connect on Google + here.
Emergency: Activate firefly, deploy green (or brown) star cluster, get your wank sock out of your ruck and stand by 'til we come get you.
Swinging Dick Approved.