F.E.A.R. Camo – "Creeper" pattern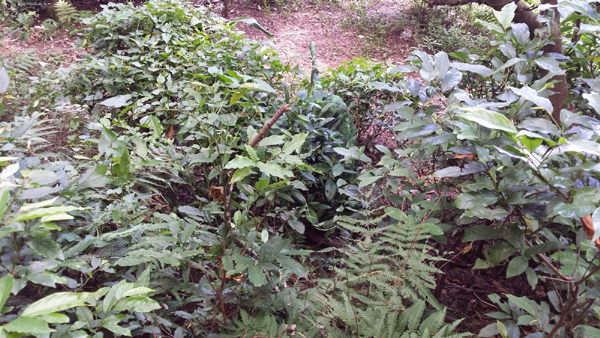 There are way too damned many cammie patterns out there to keep up with. Some are good, some bad, some just make us say, "WTAF?" In any case, F.E.A.R. Camo seems pretty interesting. Predator Intelligence Blog does a great job of keeping track of them. Recently PIB reported on "Creeper", which is apparently F.E.A.R.'s latest pattern. We're assuming the name comes from how it helps you creep about unobserved, vs. perhaps how it might help you peer through sorority room windows from the landscaped area across the street.
Says Predator,
Creeper is the fourth official variant of the same base pattern, but it is particularly interesting because the thought behind the pattern itself is a universal base pattern from which they can develop environment specific variants. The three previous variants, D1RT, Sidewinder and CRYO, all use positive space configuration. Creeper is the first to utilize a negative space configuration.
Read more about F.E.A.R. Camo and check out additional imagery in the original article over on Predator.