Eyes-On: Medford Micro Praetorian
Eyes-On: Medford Micro Praetorian
Candice Horner
While travelling the aisles of the USN Gathering I saw a lot of different knives, what else? But Medford Knife and Tool caught my eye with their sleek styling and practical sizing. Sure, a bigassed knife is cool to show your friends but harder to fit in your pockets. Especially mine, since I typically don't run around in loose cargo pants.
The model that looked perfect for our upcoming event, Trails Found, was the Micro Praetorian. It's like a bulldog with it's stubby Crucible S35VN blade just under 3″ but with the thickness of its bigger brother. The flame oxidized titanium handles, in addition to being lightweight, look great too. Did I mention Medford is a veteran owned small American business? Even better.
I snapped some quick cellphone pictures for you to check out, but this is absolutely not the last time you'll see it.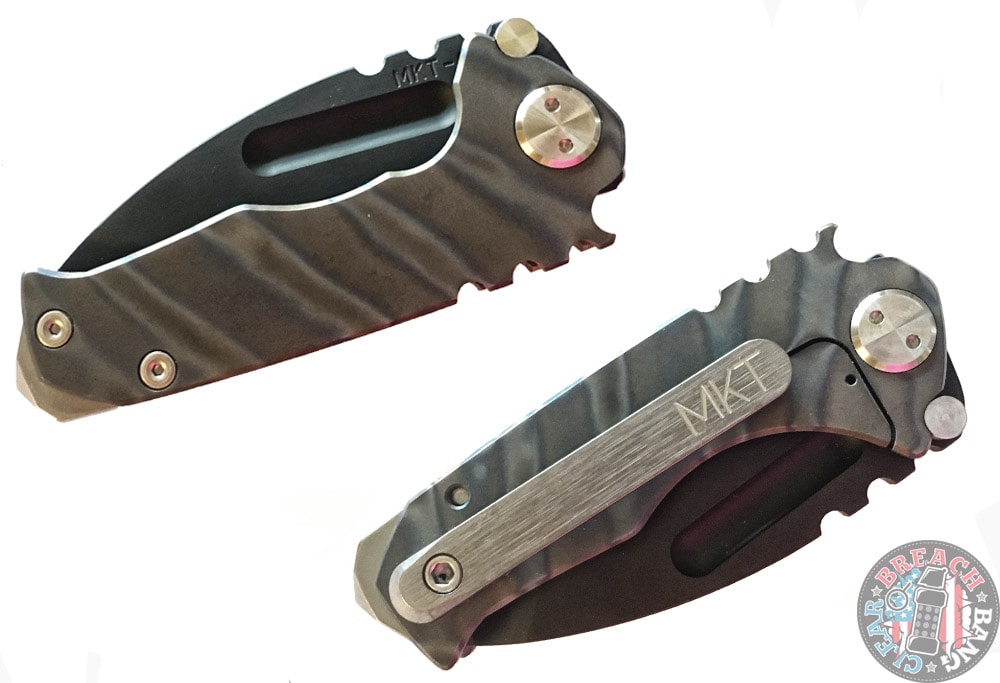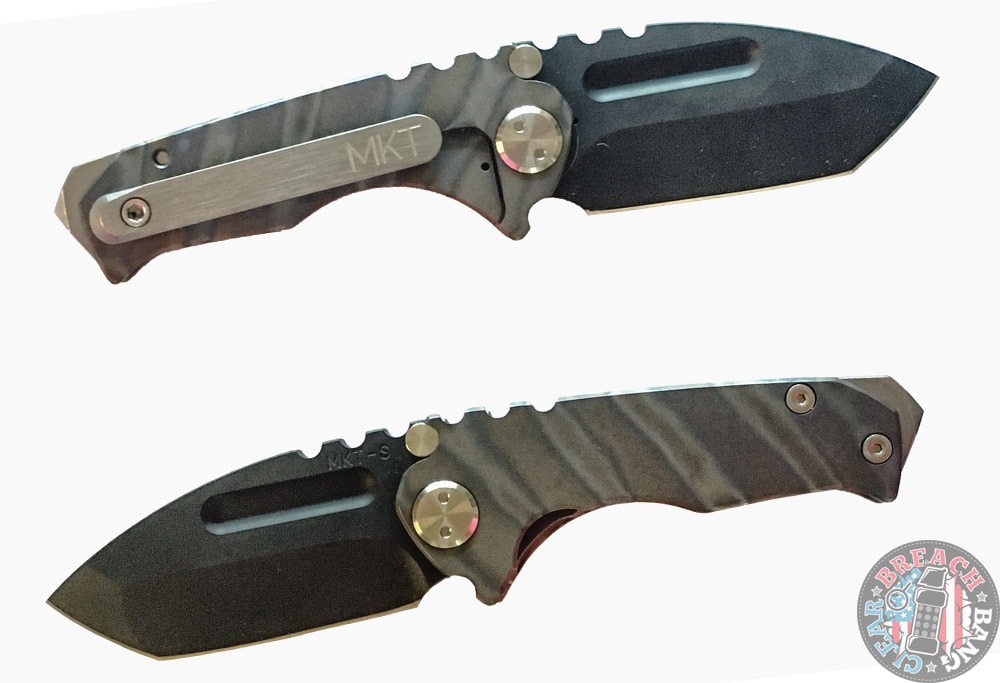 And a short gif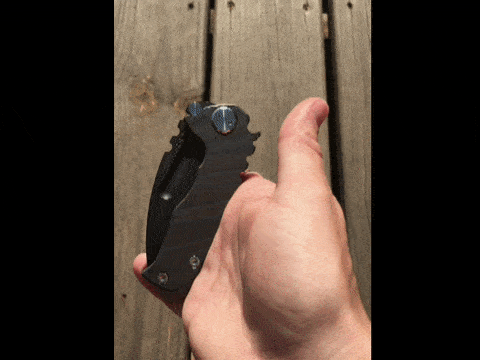 Here's what Medford has on their page about this little guy:
2/3 the size of the standard sized Praetorian G/T, this chunky knife offers the same blade and scale thickness as it's larger counterpart. You can slip this beefy little monster into smaller pockets, with the same nasty grip and punch of its big brother. So, if you're looking for a smaller version of the Praetorian G/T you already own, or just want a smaller chunky folder, this knife is definitely for you!!

As Shown: D2 steel, tumbled oxide blade finish, custom flame locking and Digi G-10 non-locking sides with tumbled clip.

Total length: 6.75″

Blade length: 2.8″

Blade thickness: .190″

Blade width: 1 1/4″

Scale thickness: .1875″

Total thickness: 1/2″

Closed length: 4″

Weight: 4.4oz

And of course, some professional photos: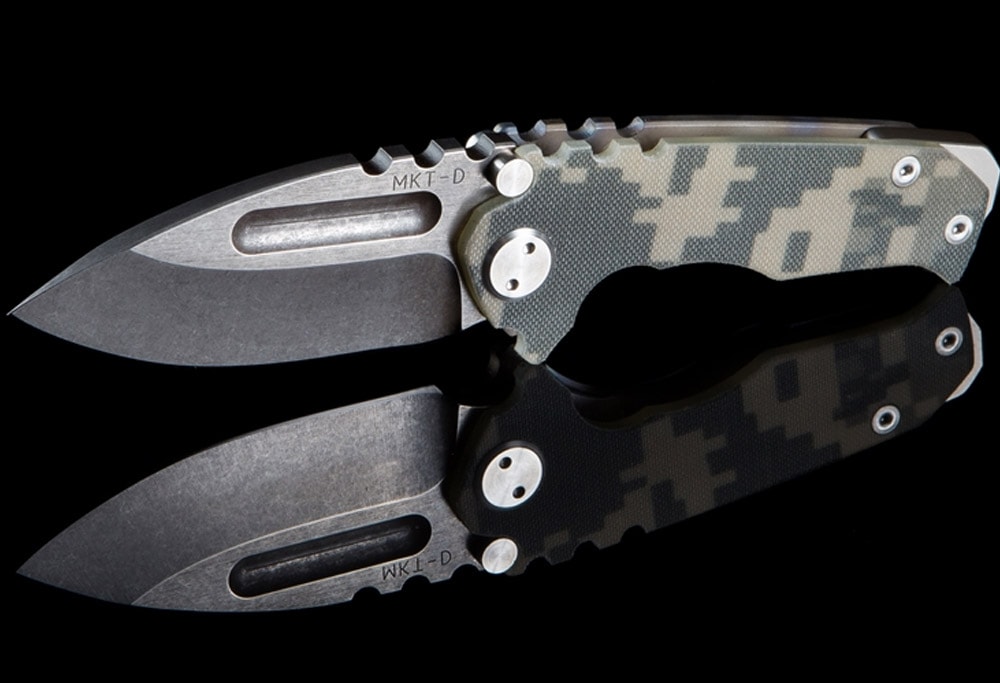 Stand by for a complete review, but in the meantime you can check out Medford online here.
-Candice
---
---

This Post is part of our Trails Found Series. What is Trails Found? Members of BreachBangClear and some other badass media outlets assembled together this last September to train with one of the last of what has been called the "old Border Breed", in the desert of Arizona. That man they were training with was no other than the legendary Jim Grasky. In 1965 Jim Grasky was a young Special Forces soldier in the early 60s. He helped chase down Che Guevara and recce some of the more remote areas of Central and South America. By 1970 he was a the squadleader for a team of smoke-jumpers parachuting in to fight remote wildfires, and somewhere during that timeframe may or may not have spent a lot of time with Air America over SE Asia. For about a quarter century after that he was a Border Patrolman, and literally named BORTAC. Though Grasky is a man of many talents, one of his specialties is man tracking–which is why he developed programs specifically for USSOCOM and has taught the world over. Through your various social media outlets you can track other articles and photos related to Trails Found by searching for #TrailsFound16 and #GoodGearMatters. The TF16 event was sponsored by Grey Ghost Precision and the "Grey Ghost Mafia".
---
Comms Plan
Primary: Subscribe to our newsletter here or get the RSS feed.
Alternate: Join us on Facebook here or check us out on Instagram here.
Contingency: Exercise your inner perv with us on Tumblr here, follow us on Twitter here or connect on Google + here.
Emergency: Activate firefly, deploy green (or brown) star cluster, get your wank sock out of your ruck and stand by 'til we come get you.
About the Author: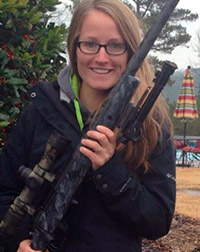 Start your caviling and contravening because yes, Candice Horner is AFM. That is: Another Fucking Marine (we swear that if we put two or more of them in a room it becomes all Oorah-Chesty-Puller-Port Hole-Hathcock-Ladderwell, but fortunately we have a Klingon translator). A prior federal LEO and current Registered Nurse, Candice brings special skills to the table our current minions don't, such as the ability to properly ensconce an IV after a long night of drinking (some of our minions are CLS trained, but that usually equates to missing the stick 14 times before giving up). Like any good Marine NCO, she can spit shine boots better than a seasoned fluffer can suck, roll sleeves tight enough to make a tourniquet envious, and yell loud enough to bring a grown man to tears. Candice is an enthusiastic hunter, outdoorsman (outdoorswoman?), writer (writress?), and accomplished competitive shooter.