AoM | Everything You Need To Know About Writing a Letter
Your handwriting may be terrible — but you might be surprised how useful it is, knowing all there is to know about writing a letter. Breach-Bang-Clear
Everything You Need To Know About Writing A Letter
News Desk, via The Art of Manliness
In the modern, digital age, receiving a letter in the mail is rare; indeed, it's become an exceptional occasion to receive a handwritten letter. The principles of letter writing used to be a common element of school instruction. However, much of that has fallen out of practice with the instant communication now available. Because it's so uncommon, letter writing is a skill that casts a commendable spotlight on those who choose to communicate in letter form. The Art of Manliness recently published a thorough guide that demonstrates to readers the many nuances and forms of impressive letter writing.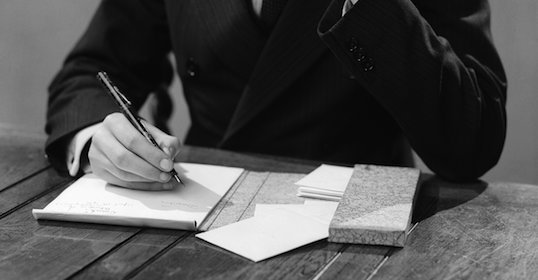 The physical heft of a letter gives the communication a psychological weight that email and texts just don't have. Digital communication is ethereal and ephemeral, and consequently lends itself to impulsive and flippant transmissions. A letter, on the other hand, is tangible evidence that someone has put some thought into their writing.
The guide covers formal and informal letters, types of paper to use, fonts, forms, folding and more.  Whether the intention of letter writing is to send a letter home to family or to make a good business impression, if it's done well, it will make a difference.
See the full article here.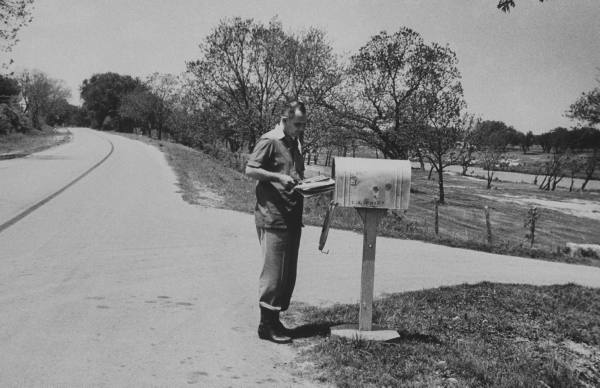 Made in Trexico is a part of JTF Awesome. Follow 'em on Instagram, @madeintrexico. They're on Facebook, /MadeInTrexico/.
Made in Trexico is online retailer selling rare, odd, & unique items for the red-blooded American: Freeman Forge Knives, Moscow Mule mugs, Southpaw Knots, Buck9 Manufacturing, and other artists.
If you wish to cite, syndicate, or curate our material, please be so kind as to read our Terms and Conditions.
---
From the News Desk…
Breach-Bang & CLEAR!
We're not comparing ourselves to these folks at all — hell, we'd be more qualified to join the Justice League. We're just saying these are people you should know.