SureFire E2D Defender series lights in the wild
SureFire E2D Defender Ultra and SureFire E2D Defender Tactical; they're now pushing 1,000 lumens from the palm of your hand.

Cover photo 📷 @hotactical
The two most recent Surefire  E2D Defender LED handheld lights haven't been out long enough for anyone to do much more than provide some initial feedback, but so far most reactions have been (not surprisingly) very good. We did a little social media digging to get some pictures of them in the wild.
📷 @svanhatt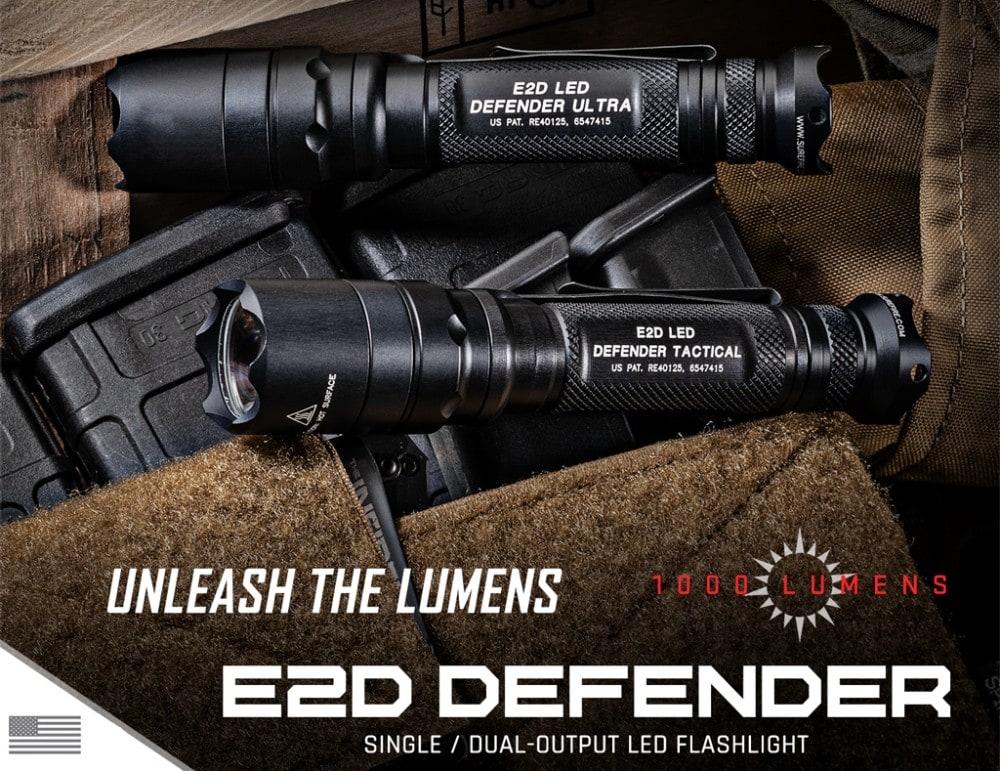 There are two versions of the upgunned E2Defender, a single output, and a dual output, both with a cool thousand lumens aboard. Here is how they explain 'em.
The new Defender series lights feature a high output of 1,000 lumens via a virtually indestructible high-performance LED and a Total Internal Reflection (TIR) lens. The signature Defender crenulated Strike Bezel offers defensive options should the need arise. The E2D Defender Tactical and E2D Defender Ultra are both activated with a push-button click-type crenulated tailcap The machined aerospace aluminum body has a Type III MIL-SPEC hard anodized coating for durability and corrosion resistance. The bolstered dual-function pocket clip is best for bezel up or down pocket storage. Slender and powerful, the E2D Defender is an ideal everyday-carry light.
You can learn more on the E2D Defender web page, or tour around the Surefire site in general to get some background on the features that make them such a good light.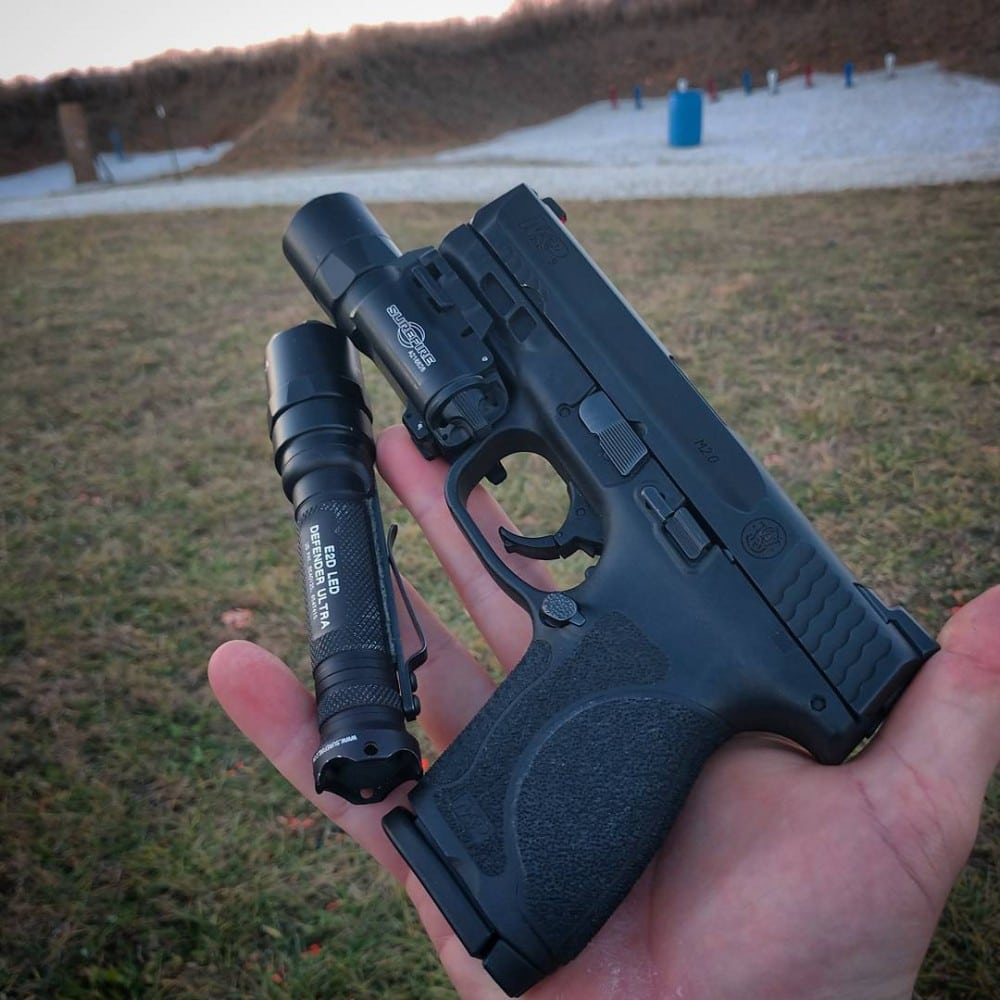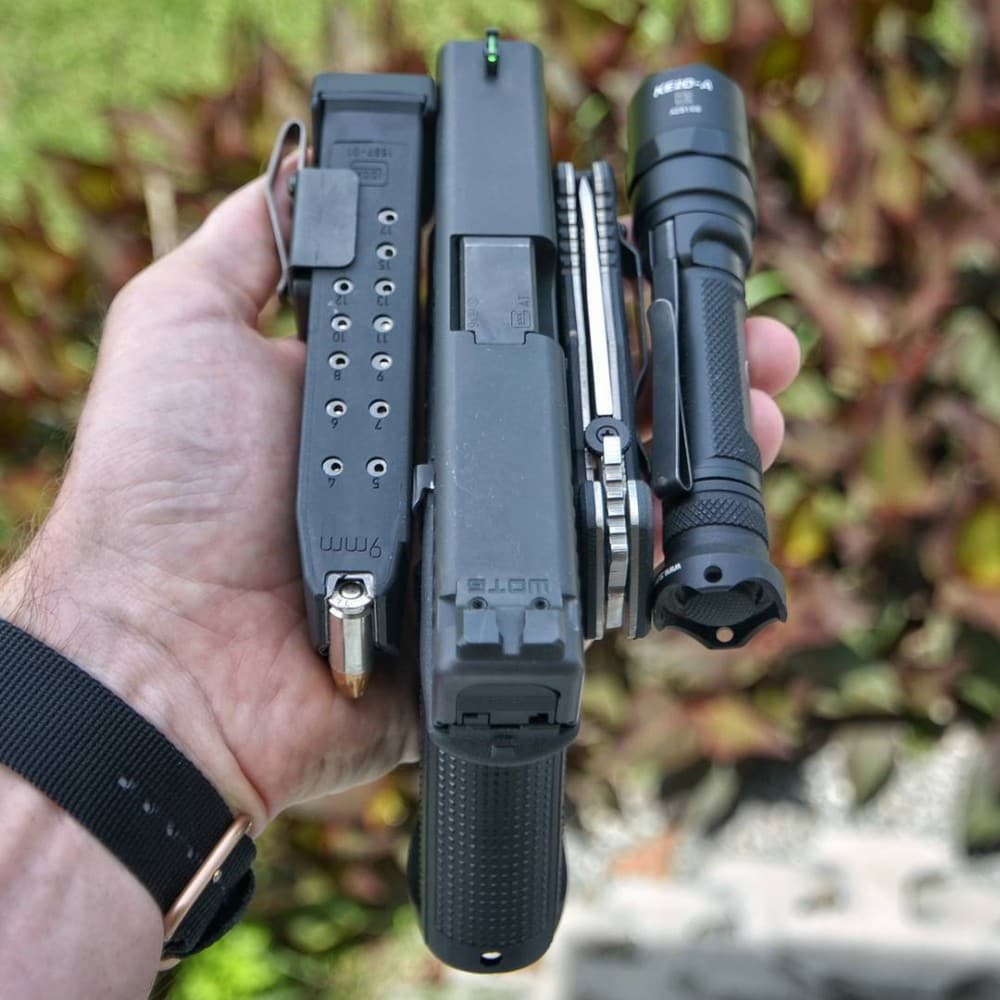 Connect with 'em on Facebook, /SureFire/, or follow on Instagram, @surefire_llc. It'd be worth taking a look at @surefire_lifestyle too.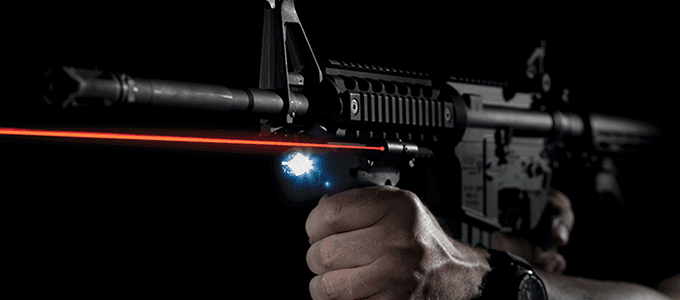 ⚠️ Some hyperlinks in this article may contain affiliate links. If you use them to make a purchase, we will receive a small commission at no additional cost to you. It's just one way to Back the Bang. #backthebang 
Why come to visit our double secret closed and private discussion group? Because of the Morningwood Bazaar and the conversation, obviously. 

Disclaimer: We are not endorsing Nancy's Squat & Gobble, nor do the opinions therein reflect those of the entire Breach-Bang-Clear staff. That said, while Nancy's is indeed a shady place, only a few people have actually gotten food poisoning there, and most of the girls have all their teeth. The one-legged bartender really does make a mean Old Fashioned, and if you ask nicely she'll even do it with burnt rosemary smoke.
Take heed! We have advertisers, sponsors, and affiliate relationships with some of the companies you will be reading about (particularly, but not limited to, archival posts). If you purchase one of those items, we will get a small commission from the sale at no additional cost to you. A lot of work goes into Breach-Bang-Clear; by making your purchase through one of our portals you'll be supporting our work. This will help us buy beer, bullets, and barbecue, and we won't have to put pop-up ads and other such stupid shit into our articles to pay our expenses.