Dual Wielding Lesson I:
1. Use optics if at all possible. If you have gone full retard and intend to shoot with a different weapon in both hands, improving the chances of actually hitting what you aim at is a necessity.
2. Have a helicopter gunship as a backup. Close Air Support is an integral part of what Major General Robert H. Scales (Ret), all around stud and author, called the Operational Offensive-Tactical Defensive scheme of warfighting. If you haven't read any of his books, you shouldn't be fighting in a war at all (at least in a leadership position) and you damn sure should know better than to dual-wield.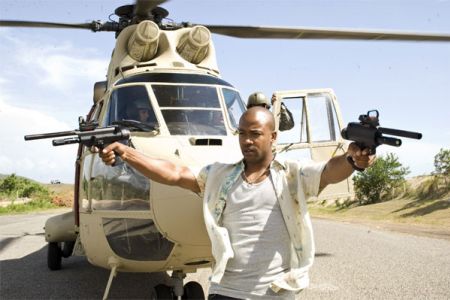 That is your tactical tip for today. Carry on.
Mad Duo Clear
Join us on Facebook for more frequent assessments of what is stoopid in every life, and incisive op-ed commentary on current events. Plus boobs.