DSG Arms Ranger Rack – Spare Mags In Your Door
DSG Arms Ranger Rack – Spare Mags In Your Door
The Breach-Bang-Clear News Team
DSG Holsters, a division of DSG Arms, has something for you guys who work out of vehicles all the time. It's called the DSG Ranger Rack. You can run it inside or outside the door pocket as you prefer and is vertically adjustable. Fix it in place using the rubber bumpers on the belt clips, or just mount it straight to the side pocket (unless you're in a pool car or have one of those sergeants who waxes apoplectic at vehicle mods). Each magazine is held in an individual mag carrier then screwed down to their Ranger Rack, so it should be relatively simple to adjust for preference and vehicle type.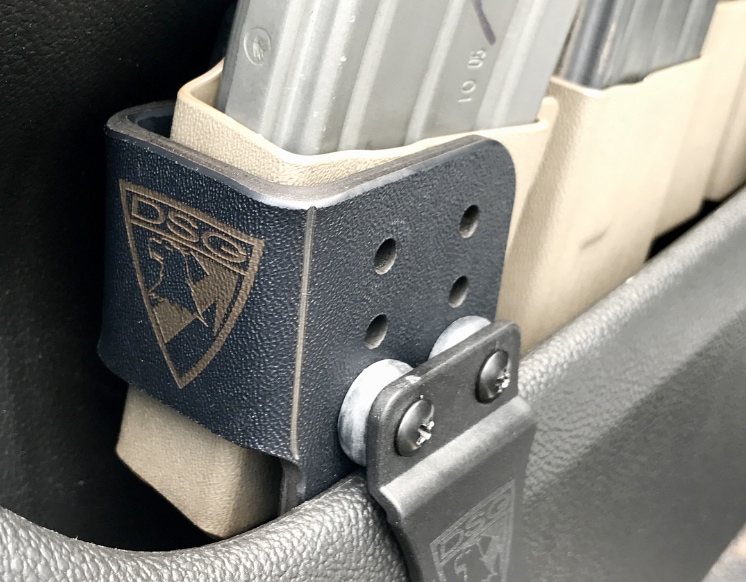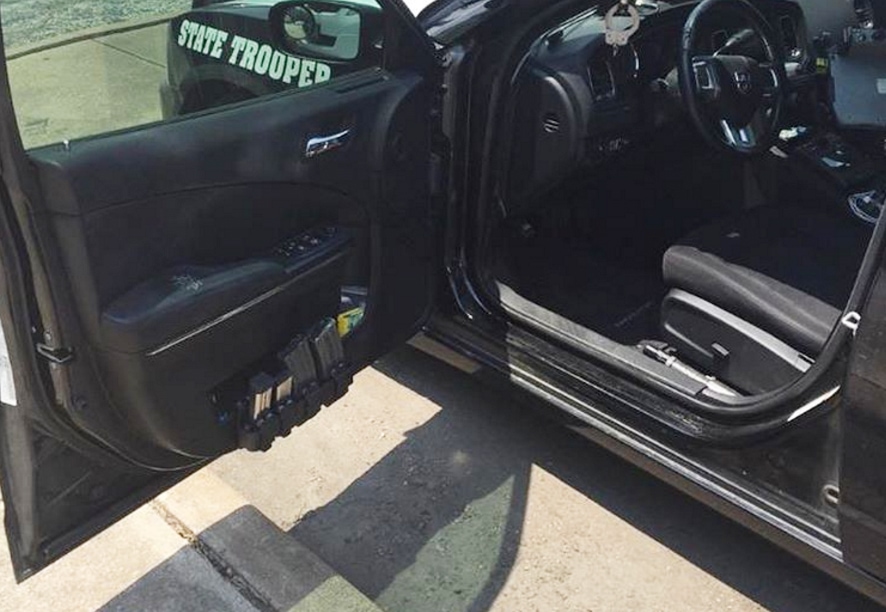 DSG, for those of you who aren't familiar, is Defense Solutions Group, Inc. They're the ones with the big, badass truck that prowls around from event to event offering Kydex goodness and attendant accessories. They're based in Texas, which is a Good Thing unless you're coming from the north side of the Red River Showdown.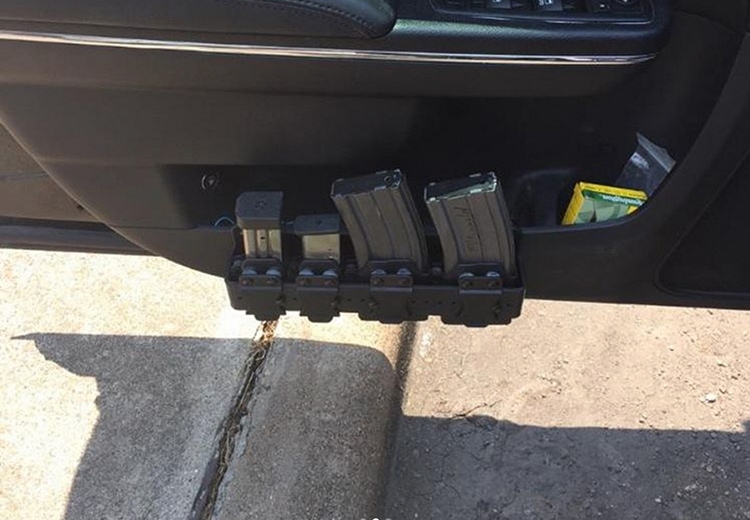 No word on what they intend to do for you Sooper Troopers who prefer drum mags like the one we sent Magic Mike. Maybe on the roof, or mounted to the cage?
Once they're available we reckon you'll be able to buy one on the DSG Arms website in the DSG Brand section — or, just follow DSG Holsters on Instagram (@dsgholsters) and watch for the announcement.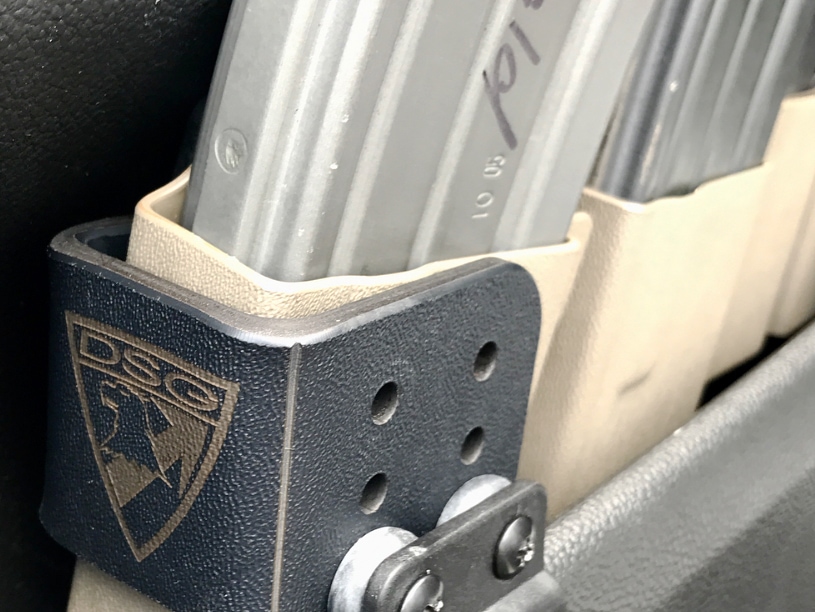 This article was made in part by Leupold (@leupoldoptics), a member of JTF Awesome.

---
---
This article was lovingly prepared for you by the Breach-Bang-Clear News Team.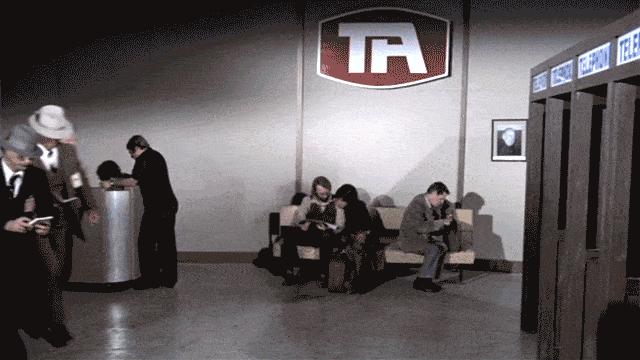 Mad Duo, Breach-Bang& CLEAR!
Comms Plan
Primary: Subscribe to the Breach-Bang-Clear newsletter here; you can also support us on Patreon and find us on Pinterest.
Alternate: Join us on Facebook here or check us out on Instagram here.
Contingency: Exercise your inner perv with us on Tumblr here, follow us on Twitter here or connect on Google + here.
Emergency: Activate firefly, deploy green (or brown) star cluster, get your wank sock out of your ruck and stand by 'til we come get you.