There was some legal drama brewing in the AK segment of the gun world, but it appears as of this posting that it has been resolved.  Read on for the Full Timeline of US PALM/Century Arms vs XTech Tactical.
In August of 2017 US PALM announced it was ceasing operations.  While it was operational US PALM had sold a number of firearms accessories and nylon goods, among them an injection molded AK47 magazine.  That seemed to be the end of the US PALM product line and nothing else would be heard publicly from them for a year.
Back at the end of July this year, XTech announced the release of their injection molded AK47 magazine with an explosive video (literally):
Internet viewers saw a visual similarity to the US PALM mag and wanted further clarification.  These questions were answered by Xtech in this post dated August 3rd, 2018 on The Truth About Guns.
"US Palm contracted with Molded Devices Inc. in June 2016 to produce their polymer components. In August of 2017 US Palm closed their doors and as a result of accumulated unpaid debt, the molds were disposed of by Molded Devices Inc.

After the US Palm debacle, Molded Devices Inc. partnered with XTech Tactical to redevelop the magazine into what is now the MAG47 AK magazine. But Molded Devices Inc. was left with approximately 8,400 US Palm-branded magazines that they were unable to sell on the open market.

The decision was then made to destroy the product in the most stress-relieving way possible since they couldn't even give them away."

September 7th, 2018 Century Arms Announced that it had Acquired the US PALM brand
Delray Beach, Fla. – (September 10, 2018) – Century Arms, North America's premier AK manufacturer, has announced the continuance of the well-known US PALM brand and will be showcasing the brand's legacy product line at SHOT Show 2019. In cooperation with original founder and product designers, and with the help of Century Arms, US PALM will proceed with the innovative product development that it is known for.  (Full Press Release Here)
This past week Century Arms announced that it had filed suit against XTech for trade dress violations.
Delray Beach, Fla. –– In response to numerous consumer inquiries, Century Arms, North America's premier AK manufacturer, confirms it has filed a lawsuit in West Palm Beach, Florida, asking the federal court to stop Arizona-based XTech Tactical from selling AK-47 magazines that are confusingly similar to the well-known US Palm magazine configuration. Century Arms recently acquired US Palm and is continuing the US Palm brand, including its iconic AK-47 magazine.

Century Arms alleges that consumers recognize the "waffle and tread pattern" on the US Palm magazine as a trademark indicating the magazine is a genuine US Palm product. XTech Tactical recently began selling an AK-47 magazine having a strikingly similar waffle and tread pattern that, according to the complaint, will confuse customers into thinking they are buying the US Palm magazine. US Palm has established a favorable position among consumers for AK-47 magazines and welcomes fair competition in the marketplace. By mimicking the appearance of the US Palm magazine, Century Arms alleges XTech Tactical has sought to bypass fair practices and intentionally mislead consumers.

Century Arms is asking the federal court to enjoin XTech Tactical from selling the accused AK-47 magazine, and to award damages, attorney fees and costs to Century Arms. Should XTech offer additional products that may cause confusion with US Palm products, Century Arms will vigorously enforce its rights in order to put a halt to XTech illegal activities.

To learn more about Century Arms and their products, visit www.centuryarms.com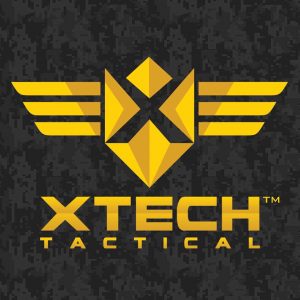 In Response, Xtech Issued the following statement on September 27th, 2018
Mesa, AZ – In response to the frivolous lawsuit, Civil Action No. 9:18cv-81295 (S.D. FL), brought by Century International Arms, Inc.

XTech Tactical will not relent its inherent and obvious rights to sell what is known to the market as the MAG47. The complaint filed against XTech Tactical contains a baseless claim of trade dress which is clearly an attempt to intimidate a much smaller and younger business.

XTech Tactical was founded on and operates with the highest level of integrity and is extremely confident in its position. Furthermore, it is important to the company to set the precedent that it will not lay down to baseless threats, regardless of another entity's size. XTech Tactical has been preparing for the likelihood of a lawsuit since January of 2018 when Century Arms first sent a demand letter to Molded Devices, Inc., the manufacturer of the MAG47.

Before XTech Tactical begins the development or redevelopment of any product, it exhaustively studies the existence of preexisting intellectual property. During the research related to the MAG47 project, it was discovered that no one controlling the US Palm brand owned any patents, proprietary designs, or other valid intellectual property related to US Palm's AK47 rifle magazines.

The XTech Tactical MAG47 currently available in two configurations on www.xtechtactical.com is quickly being established as the single greatest US Made AK47 magazine in history. MSRP on the magazines range from $26.95-29.95. The company obsessively studied consumer feedback and requests related to the ideal AK47 magazine. From that study and substantial engineering effort came what is now, the MAG47. XTech Tactical strives and will always strive to be the leading company in the industry when it comes to hearing its customers' and potential customers' voices.

XTech Tactical is co-title sponsoring Red Oktober in Utah October 6-7th and will also be exhibiting for the first time at SHOT Show booth 4164.

About XTech Tactical, LLC:

In 2013, XTech Tactical was formed by firearms enthusiasts to develop revolutionary firearms accessories for modern rifles and other small arms.

The founding members bring over 50 years of combined product development, design-for-manufacturing, and quality control experience. Collectively they are listed on over 35 US and International Patents, and have been part of taking hundreds of products from concept through production.

We believe in making the best products possible for our customers whether civilian, agency or military. The company strives to lead the industry in innovation, customer service, and hearing our customers' voices.
Normally these type of legal situations can take months or years to resolve, but on 10-19-2018 XTech issued this press release:
Mesa, AZ – Without XTech Tactical sending or filing any formal or informal response of any kind, Century Arms filed for a Voluntary Dismissal Without Prejudice on October 1st, 2018. The filing was made only one week after the case had been brought against XTech Tactical on September 24th, 2018. Judge Robin L. Rosenberg signed the order closing the case, Civil Action No. 9:18cv-81295 (S.D. FL), brought by Century International Arms, Inc, on October 9th, 2018. The lawsuit claimed XTech Tactical's MAG47 infringed on trade dress Century Arms had acquired in its acquisition of US Palm.

XTech Tactical has not changed or modified the design of the MAG47 in any way and has and will continue to offer it for sale as the greatest US Made AK Magazine. This unprecedented filing of a Voluntary Dismissal Without Prejudice prior to any response from XTech Tactical further the company's position that the case had no legal basis and the lawsuit was accurately described as frivolous. The complaint filed against XTech Tactical was clearly an attempt to intimidate a much smaller and younger business.

"While we are pleased that Century Arms has dropped its lawsuit, there still lies a tremendous problem within our country's civil judicial system. The system itself is designed for like sized parties, when a larger entity brings a lawsuit against a smaller entity the civil system fails the smaller entity. This country was founded by entrepreneurs chasing dreams and our constitution was written to promote a free marketplace. The reality is our civil system too easily allows larger entities to invoke tremendous costs and burden on a smaller party. For a small business these costs and burdens suffocate them both within the business and their personal lives. We will always stand to not only protect XTech Tactical but set an example to other entrepreneurs that have sacrificed everything to follow a dream.  As for this specific topic the active case is now closed, but that does not prevent future filings. While we considered filing for a dismissal with prejudice, that would have only prevented a future filing for the exact claim. We instead elected to allow the case to be dismissed without prejudice and put our focus on our business." stated Jeremy Deadman, Director of Sales and Marketing for XTech Tactical.
So it appears that this has been concluded for now.  We'd rather see companies battle it out in the marketplace than in the courtroom; far better for consumers that way.  If anything else develops, we will be sure to update our readers.
---
Declare for Morning Wood!
Why become a patron? Not for the dick pics. So you can access the Morningwood Bazaar, obviously.
Exclusive discounts up to 60% off all kinds of guns and gear. 
Plus, unrivaled camaraderie where we only make fun of you most of the time.
Access to Nancy's Squat & Gobble, our closed Facebook discussion group.
If you wish to cite, syndicate, or curate our material, or if you're wondering about our please be so kind as to read our

Terms, Conditions, and Disclosure

s.
Take heed! We have advertisers, sponsors, and affiliate relationships with some of the companies you will be reading about (particularly, but not limited to, archival posts). If you purchase one of those items, we will get a small commission from the sale at no additional cost to you. A lot of work goes into Breach-Bang-Clear; by making your purchase through one of our portals you'll be supporting our work. This will help us buy beer, bullets, and barbecue, and we won't have to put pop-up ads and other such stupid shit into our articles to pay our expenses.