ARP7 Chosen As Official Trunk Gun of ZZ Top
Kentucky-based DoubleStar is advising they've released "the ideal truck or trunk gun."1 The weapon they're referring to is the DI ARP7 AR Pistol, chambered in 5.56 NATO, and it has nothing whatsoever to do with ZZ Top.
Says DoubleStar,
"Weighing in at just 5.4 lbs. with an overall length of 24.5," the ARP7 is what an AR-style pistol should be."
The ARP7 utilizes a flattop upper receiver made from forged aircraft 7075 T6 aluminum. It's hard coat anodized, features a brass deflector, M4 Feedramps, "T"-Marks, forward assist and dust cover. The lower receiver is also hard coat anodized, forged aircraft 7075 T6 aluminum. Other features include the Big Timber Brake, the DoubleStar "Cloak" MLOK handguard, an ambi selector, Ergo Sure Grip, Backbone billet charging handle with Strike Industries Tac Latch and the DoubleStar "Strongarm" pistol brace.

DoubleStar is at Booth #8714 if you happen to be prowling NRAAM 2018.
SPECS:
Barrel Length: 7.5″
Barrel Type: HBAR (Heavy Barrel)
Twist Rate: 1×9
Barrel Material: 4140 Chrome Moly Steel
Barrel Features: M4 Feedramps, Free Floating
Sight / Gas Block: Steel Low Profile Gas Block
Muzzle Device: Big Timber Brake
Handguard: DoubleStar 7″ Cloak MLOK
Fire Control Group: Standard Trigger Group
Buttstock / Pistol Receiver Extension: Pistol Buffer Tube with Strongarm Pistol Brace
Pistol Grip: Ergo Ambi Sure Grip
Action: Direct Gas Impingement
Other Features: Enhanced Extraction System
MSRP: $1,299.99
Gonna be at NRAAM 2018 in Dallas? Go see DoubleStar yourself.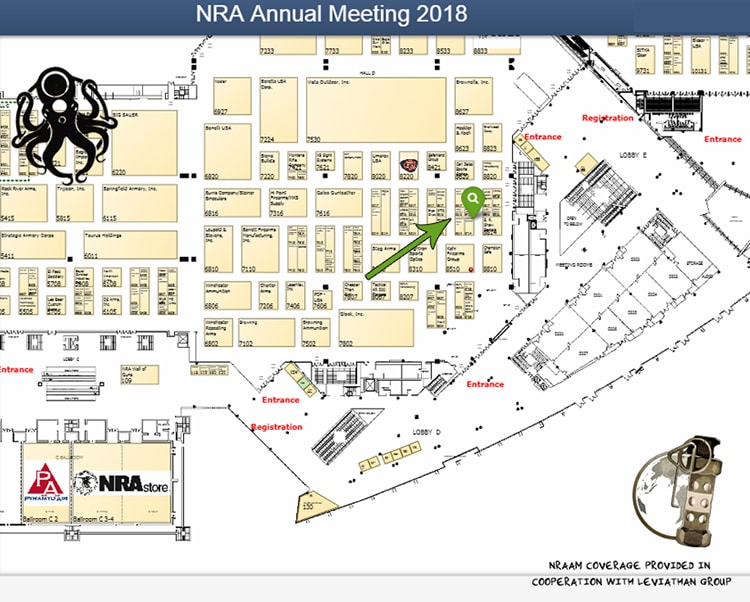 Breach-Bang-Clear coverage of NRAAM 2018 brought to you in part by Leviathan Group (@leviathangroupllc) | Unrivaled Marketing. Power Without Equal.
FYSA Big Daddy Unlimited carries parts by all sorts of manufacturers (including DoubleStar), and if you spend more than a couple hundred bucks on ammo, guns, or gun parts every year, you oughta be a member. It's a buyers club — you get dealer prices. See here? 

If you're not interested in BDU, however, you can find DoubleStar firearms and firearms part on the Brownells website and also at Midway USA. You can also check out the ARP7 on the DoubleStar site.
1 The bit about ZZ Top is complete bullshit, of course. We just said that to be funny and to get you to read this, and because we thought he DoubleStar picture was reminiscent of our favorite classic rockers. Besides, good as the DoubleStar reputation is, they're from Kentucky, while ZZ Top is from Houston, which means they'd almost certainly prefer a Texas-built gun. We see Dusty as more of a 6.5 Creedmoor guy anyway. That said, you know an ARP7 would look badass rolling around in this thing.