Don't Drive Stupid: 7 Things For Your Vehicle Kit
A retired Alaska trooper penned a refreshingly candid primer about vehicle kit preparation a couple weeks back on the Maxpedition Field Blog. We like it, but then we don't need a trigger warning either. You will note there are no Tide Pods on the list.
Although this article specifically addresses winter driving, most if not all of it applies to all driving. Why should you pay attention? It's mid-April, and there is still heavy snowfall across the northern tier. Tens of thousands of people are without power or blocked in by wreckage in Virginia and the Carolinas due to storm damage. Do you really want to be the crayon-eater in the middle of all that in nothing but gym shorts and a tanktop?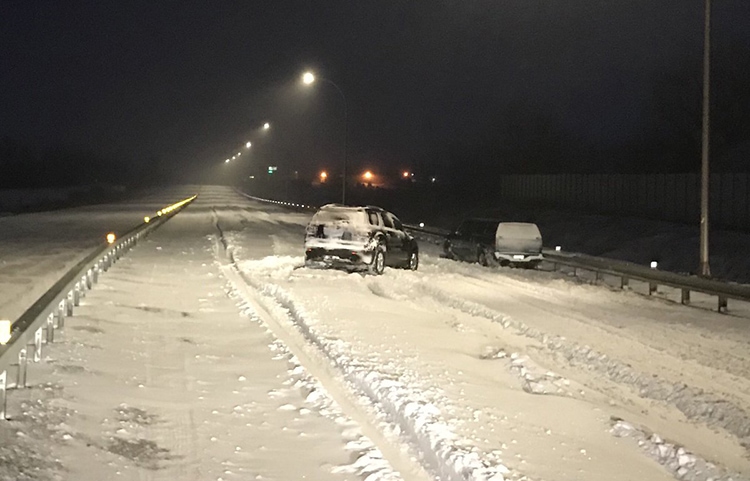 As author Jeff Hall says,
"Too many people today jump in the car and head from Seattle to Minneapolis with a bottle of water and a granola bar, wearing shorts, flip-flops, and a t-shirt in the middle of November. They don't think about wind, rain, snow, breakdowns, crashes or anything else that could happen en route. After all, they have a smartphone or iPad with them, so they can call, text, or email if anything goes amiss. I call that driving stupid, and every year people die stupid."
Hall suggests there are 7 boxes to be checked when you prep your vehicle (and note this is just a basic list, as you'll see when you read his article. This also doesn't address his rules of driving (which are also in the article). More detail about each point can be found in the article.
Water. He carries 2 gallons in his truck, and keeps a water filter and bottle handy on hand too.
Sleeping bag(s), compacted in a stuff sack.
A stove, like a small backpackers model (not to be used in the car, obviously).
Food. The breath mints down between your seats and little ketchup packets don't count.
Lights. Lantern, handheld, batteries, etc.
Clothing. Your dirty gym clothes and the wank sock you forgot about don't count.
Tools. A good multi-tool should be the minimum. He carries an axe and a shovel as well.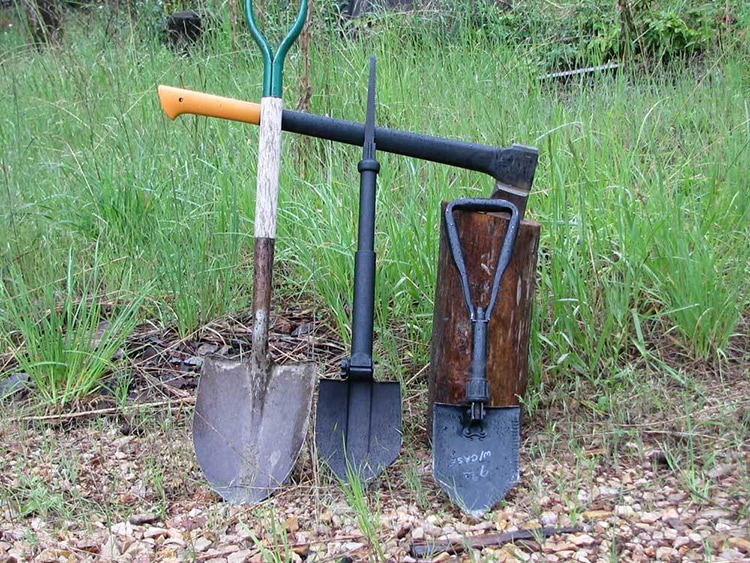 Read the article in its entirety, Preparing Your Winter Vehicle Kit.
---
Declare for Morning Wood!
Why become a patron? Not for the dick pics. So you can access the Morningwood Bazaar, obviously.
Exclusive discounts up to 60% off all kinds of guns and gear. 
Plus, unrivaled camaraderie where we only make fun of you most of the time.
Access to Nancy's Squat & Gobble, our closed Facebook discussion group.
If you wish to cite, syndicate, or curate our material, or if you're wondering about our please be so kind as to read our

Terms, Conditions, and Disclosure

s.
Take heed! We have advertisers, sponsors, and affiliate relationships with some of the companies you will be reading about (particularly, but not limited to, archival posts). If you purchase one of those items, we will get a small commission from the sale at no additional cost to you. A lot of work goes into Breach-Bang-Clear; by making your purchase through one of our portals you'll be supporting our work. This will help us buy beer, bullets, and barbecue, and we won't have to put pop-up ads and other such stupid shit into our articles to pay our expenses.