Don't get killed by dick-shaped bullets
Getting shot is a Bad Thing, though in fairness it's just a hazard of the job if you pursue what we like to call the noble profession of arms.
It's really not something pussies and sissies have to worry about it, which is fine. If there weren't girly boys out there the rest of us wouldn't look so fucking good.
Anyway, getting shot is a Bad Thing, but getting shot by a bullet shaped like a dick (i.e. a penis, that joyous appendage you grunts always have your dickskinners on) is adding insult to injury. If for some weird reason you want some, you can them at a place called The Specialists. Presumably they hurt worse if you shoot someone in the ass with them (though they are not recommended for use against Muj, Taliban or Sean Penn, who don't mind the concept at all).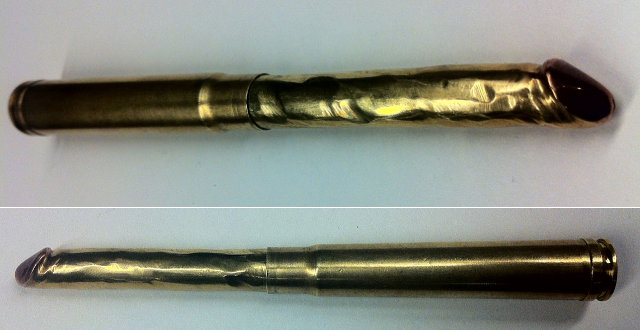 Theoretically you could get them shaped like that dick of your very own. This would, of course, mean that Piers Morgan and Fareed Zakaria would have matching .22s (short, not long rifle).
The Mad Duo, naturally, would be throwing 25mm rounds – and that's only because we can't get them in RPG size.
YET. Once we can (even if they're inert), watch out Keith Olbermann. You're in for the night of your life.
Mad Duo Clear