Defiant Defense "Better Camo"
Defiant Defense is a camouflage company from Swingin' Dick's home state of Oklahoma (he's from Freedom, as you might have guessed, not sure where Defiant Defense is from).
One of their patterns is the new ROX pattern (ROcky teXture), which was developed for rocky environments and urban terrain dominated by concrete and the like. You can read more about ROX over on Predator Intelligence Blog (which is almost as cool as Breach-Bang-Clear..NOT…pretty sure it's run by hippie wannabes, especially Jesse, but we digress).
This is their ATX pattern (Arid TexTure) designed for arid areas that are, well…arid. Sparse vegetation, plenty of exposed dirt, rock on the ground, etc.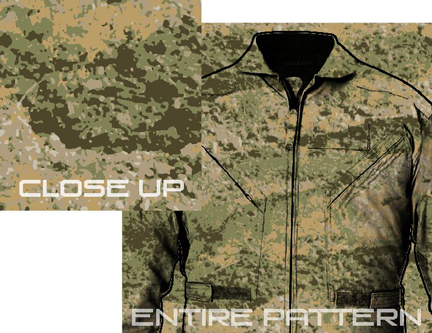 ITX is the transitional medium between ATX (above) and GTX (see below). ITX is their Intermediate TexTure and incorporates visible texture elements from the other two patterns.
Finally, GTX is a camo pattern designed for woodland/green areas. It stands for Grassy TexTure and incorporates both leaf and grass patterns and textures.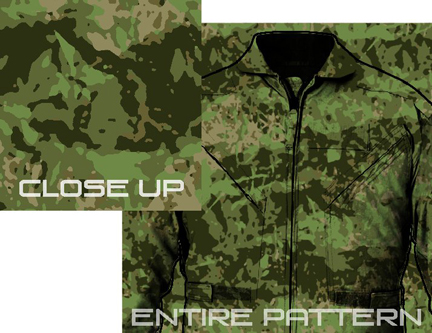 Ths is a pretty simple overview of their design science and patterns, obviously. You can contact them directly to learn more.
They've got a pretty good explanation of camouflage on their website, if you want to know more.
Their website is at https://sites.google.com/site/bettercamo/ and they're on Facebook as well,
https://www.facebook.com/pages/Better-Camo-by-Defiant-Defense/139785832722209
Mad Duo Clear!