Death and Taxes
The phrase "death and taxes" has been around for a couple centuries now. Benjamin Franklin said it (well, wrote it in a letter) most famously: "Our new Constitution is established, and has an appearance that promises permanency; but in this world nothing can be said to be certain except death and taxes."
You know this already. So why do we bring it up here?
Because, dumbass. If you get a refund you can buy gear. Or guns. Or training. All three of those are a better investment, and longer lasting, than a dependa or dancing mom.
Now on to the point: tax filing, free tax-filing software, and consultation. The NGB (National Guard Bureau) and Military OneSource have once again established a resource for military personnel to prepare their taxes without feeling like they've been stuck in a third world jail cell overnight with a horny gorilla.
Military personnel and their families can visit Military OneSource or call 800.342.9647 for no-cost MilTax software. According to Erika Slaton, program analyst with Military OneSource, the MilTax software (previously known as Military OneSource Tax Services) was established specifically with the military member in mind.
As we understand it, tax consultants are available via phone and will help inform callers about unique tax benefits available to service members and their families. The MilTax consultants are described as "experts on the nuances of the law" who can "help users get the tax credits they earned and deserve."
Persons eligible for the MilTax software include members of the Air Force, Army, Navy, Marines, and both the Air and Army National Guard, including those who have retired or been honorably discharged (up to 180 days past separation date).
The IRS provides a lineup of deductions and other considerations right here — and don't forget, some of you who are deployed to a combat zone can postpone tax deadlines and get automatic extensions to file your tax return and pay taxes.
Publication 3 (the 2016 version) of the Armed Forces Tax Guide is at IRS.gov here.

"Tax return? You mean gun money?"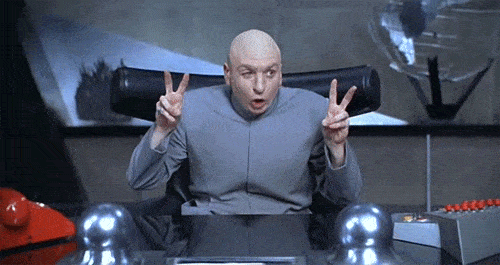 ---
Comms Plan
Primary: Subscribe to our newsletter here, get the RSS feed and support us on Patreon right here.
Alternate: Join us on Facebook here or check us out on Instagram here.
Contingency: Exercise your inner perv with us on Tumblr here, follow us on Twitter here or connect on Google + here.
Emergency: Activate firefly, deploy green (or brown) star cluster, get your wank sock out of your ruck and stand by 'til we come get you.
Swinging Dick Approved.