The Day of Reckoning – It's On Sale
The Day of Reckoning – It's On Sale
News Desk
The Leviathan Group tells us G. Michael Hopf's Amazon best-seller Day of Reckoning is currently on sale – .99 for the Kindle version, $12.99 for a hard copy. Why should you care?
Well, you shouldn't. Unless you enjoy post-apocalyptic shoot-em-up fiction. Oh, and unless you don't to support veteran writers. Hopf is a former Marine, a Desert Storm veteran who served with 1st Tanks and then Weapons Company 1/1. After leaving the Marine Corps Hopf did some diving and some dignitary protection work, then he became a novelist…
…then lookee here, he has over a dozen books and is a best-selling author.
Get a copy of the novel right here; don't be a bunch of nasty, cheap bastards.
We'll have a review and an excerpt later. Meanwhile get your copy now. Don't want that book, or looking for more than one? Check out his author page here.
More to follow.
"Okay, first platoon, show-time!" Brennan hollered just before racing down the ramp of the Osprey and onto the gravel lot adjacent to their target building. 

Around him the thumping of rotors from multiple Ospreys filled the early evening air.

Soon yelling and screaming sounded all around them. 

He crouched, his rifle in his shoulder. "Straight ahead, go!"

First platoon sprinted towards a set of side doors. When they reached them, they stacked up. 

Brennan stepped forward, his rifle pointed at the door. "Let's get it open!" 

With his SAW slung on his back, Dietz stepped up with a breaching sledge. He swung hard and struck the door near the handle. The door burst inward. 
Armageddon Gear (@armageddongear) is a part of JTF Awesome.

---
---
This article was lovingly prepared for you by the Breach-Bang-Clear News Team.
If you wish to share or repost, please so kind as to follow our terms and conditions.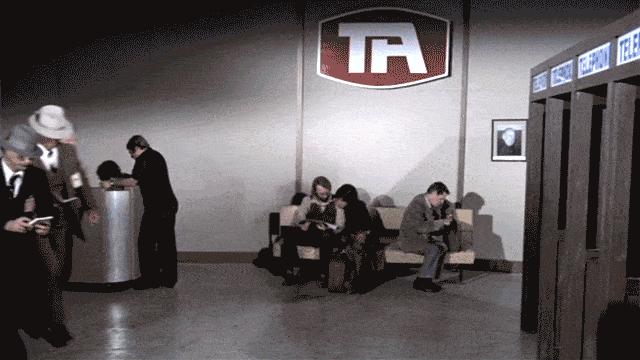 Mad Duo, Breach-Bang& CLEAR!
Comms Plan
Primary: Subscribe to the Breach-Bang-Clear newsletter here; you can also support us on Patreon and find us on Pinterest.
Alternate: Join us on Facebook here or check us out on Instagram here.
Contingency: Exercise your inner perv with us on Tumblr here, follow us on Twitter here or connect on Google + here.
Emergency: Activate firefly, deploy green (or brown) star cluster, get your wank sock out of your ruck and stand by 'til we come get you.
T&C: All original material published by Breach-Bang-Clear is the copywritten property of Breach-Bang-Clear, Inc. If you wish to repost, republish, or otherwise share our content, feel free to reproduce an extract of up to 225 words and one complete, unaltered image, preceded by attribution crediting the source and author's name, to include a link to the Breach-Bang-Clear home page, with a link back to the full article on our website, BreachBangClear.com. You do not require our permission to do this. Please do not reproduce our content in its entirety without contacting us first. We do allow full syndication on a case by case basis (credited, and posted with a canonical link, as is common practice and in good form) but only when mutually agreed upon beforehand. If you wish to reproduce a complete article, please contact us for permission to publish first.