Daniel Defense to Host Death Race 2017
This is likely the best news you race fans are going to read all year long. Daniel Defense, the Georgia-based rifle manufacturing company, will be hosting the first US-based Death Race ever.1
And they're giving away scores of chances to win.
The idea may very well have come after Cindy Daniels (one of two people for whom the eponymous company is named), who made Death Race history recently (unfortunately with little fanfare here in the US). Daniels used a boot leg reverse machine gun maneuver that to eliminate driver "Princess Elsa" during last month's international trials in Arandelle. She is said to be utterly ruthless behind the wheel, and to favor a quad-barreled Mk18 array in both urban and off-road competition.2
Grunts: eponymous.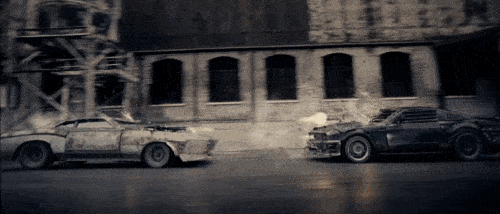 The date for Death Race 2017 has not yet been set, but in the meantime they have begun a pretty awesome stock car sweepstakes. Here's a look at some of those prizes.
You can enter that sweepstakes right here.
In other news from DD, they've expanded hand guard options for the DD5V1 and DD5V2 (their 7.62/.308 rifles) with an optional M-LOK version of the 15 in. MRF XS rail. These were previously only available in KeyMod.
We hoped to have more information on those rails for you, but Thomas Carlson, our marketing contact at Daniel Defense, was also among those defeated during the Arandelle Trials and has not yet recovered sufficiently to return to work.
You can learn more online at the Daniel Defense website.
1This is an utter fabrication.
2Also complete bulls!t.
Find Daniel Defense on Facebook here, or follow them on Instagram, @DanielDefense.
[arrow_feed id='47692′]
---
---
Mad Duo, Breach-Bang& CLEAR!
Comms Plan
Primary: Subscribe to our newsletter here, get the RSS feed and support us on Patreon right here.
Alternate: Join us on Facebook here or check us out on Instagram here.
Contingency: Exercise your inner perv with us on Tumblr here, follow us on Twitter here or connect on Google + here.
Emergency: Activate firefly, deploy green (or brown) star cluster, get your wank sock out of your ruck and stand by 'til we come get you.