Daniel Defense Bolt Gun? The DD "Delta 5"
It isn't often that the SHOT Show mobile app is the source for breaking news but in this case, it is. We were planning meetings and various must-see booths to visit industry friends and check new things out when low and behold like the last couple years the Daniel Defense splash ad popped up.
It only shows for a second but what you see is a man holding a bolt gun. The tag is Delta 5.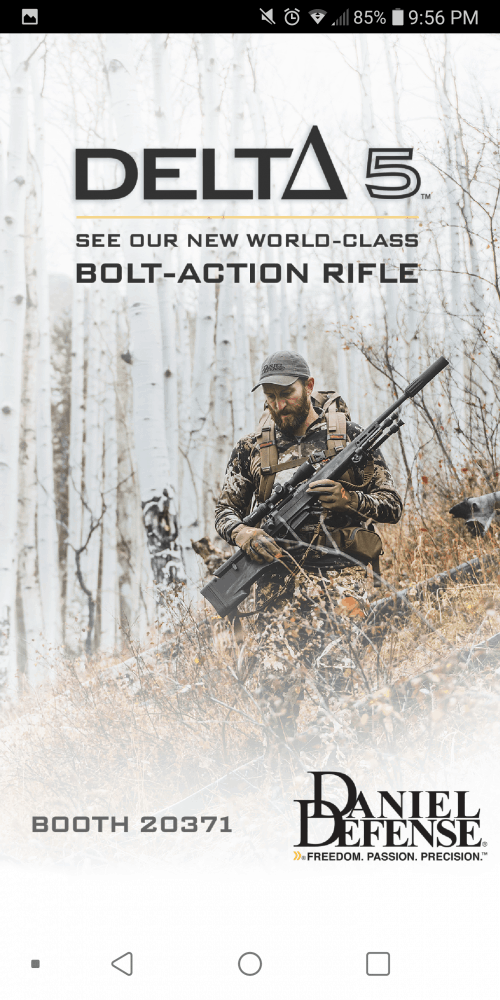 A quick session of Google later and we've yet to find anything about it, but we have reached out to the company to see if we can get you some more information.
Needless to say, if it is priced like and has the same quality as their other guns this might be a ten-ringer to get.

 This article may contain affiliate links. If you make a purchase using such a link, we will earn a small commission from that sale at no additional cost to you. 
Like what you read on Breach-Bang-Clear? Consider joining our Tactical Buyers Club.