Custom Bats and Gear Available from Louisville Slugger

Custom Bats and Gear from Louisville Slugger
Jake "Slim" Call
Good bourbon isn't the only thing that comes outta Kentucky — so do baseball bats, though they're not necessarily anything like Lucille. For instance, Louisville Slugger, which has been making bats for nearly a century and a half, is based in, wait for it…Louisville, KY. They've asked us to let readers know they're offering personalized bats and other baseball whatsits in case you're looking for gift ideas.
Yeah, I know. This isn't our typical fare, but we figured some of you might want the heads up.
Anyway, Louisville Sugger is offering "team-inspired" bats (and gloves, and bags, etc.) for everyone. Even you poor, misguided Oakland As fans.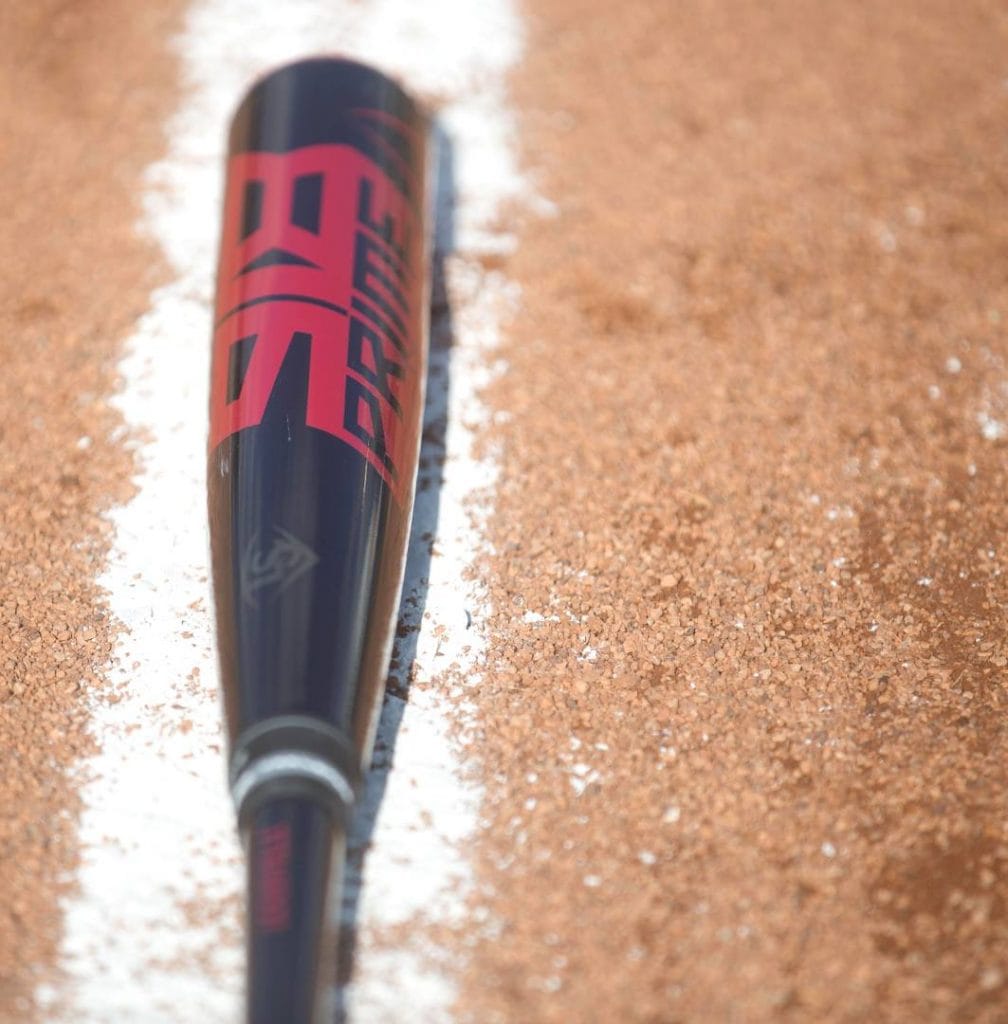 Bats retail for $69.95, adult gloves are $349.99, and bags are $34.99.
Here's what they tell us:
Personalized bats: For more than 130 years, Major League Baseball players have turned to Louisville Slugger for our high level of craftsmanship and technology. That comes to life in our custom team bats, designed with your favorite teams logo and colors. That same innovation and dedication, now in your hands.

Personalized glove: The game's most famous baseball glove, the Wilson A2000, looks better than ever in the A2000 1786 model with you teams logo and colors. As the Official Glove of Major League Baseball, Wilson is constantly refining its products to deliver the best gloves for you – and the pros – to take onto the field.

Personalized bag: Now you can put your favorite MLB team on your back with the Louisville Slugger Genuine MLB bags, available with your teams colors and logos. These bags are the perfect size for a youth ballplayer, but still spacious — equipped with a main compartment that can fit a helmet, glove and kids shoes and two side pockets for bats. Now you can take your favorite big-league club with you wherever you go.
You can getcherself one online at the Louisville Slugger website, should you be so inclined.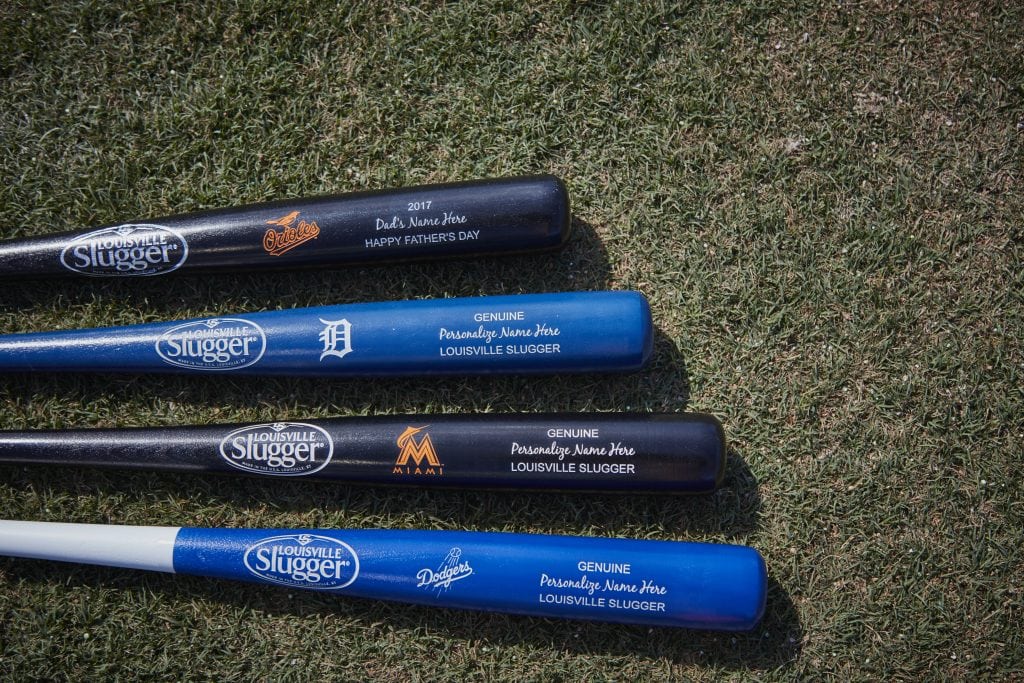 Best we can tell, if you order by November 27th you should get it by Christmas Eve, but you might oughta check with customer service first. Louiseville Slugger's on Instagram, @sluggernation, and on Facebook, /Louisvilleslugger/. You can also go straight to Slugger Custom Bats.
They've also got a lot of stuff on Amazon that's eligible for Amazon Prime. That'll be helpful for all you like Swingin' Dick, who wait 'til the last damn minute.
Need some shoppin' help? Check out the full lineup of the Banging Gift Guide 2017.
---
---
If you wish to share or repost, please so kind as to follow our terms and conditions.
Mad Duo, Breach-Bang& CLEAR!
Comms Plan
Primary: Subscribe to the Breach-Bang-Clear newsletter here; you can also support us on Patreon and find us on Pinterest.
Alternate: Join us on Facebook here or check us out on Instagram here.
Contingency: Exercise your inner perv with us on Tumblr here, follow us on Twitter here or connect on Google + here.
Emergency: Activate firefly, deploy green (or brown) star cluster, get your wank sock out of your ruck and stand by 'til we come get you.
T&C: All original material published by Breach-Bang-Clear is the copywritten property of Breach-Bang-Clear, Inc. If you wish to repost, republish, or otherwise share our content, feel free to reproduce an extract of up to 225 words and one complete, unaltered image, preceded by attribution crediting the source and author's name, to include a link to the Breach-Bang-Clear home page, with a link back to the full article on our website, BreachBangClear.com. You do not require our permission to do this. Please do not reproduce our content in its entirety without contacting us first. We do allow full syndication on a case by case basis (credited, and posted with a canonical link, as is common practice and in good form) but only when mutually agreed upon beforehand. If you wish to reproduce a complete article, please contact us for permission to publish first.
About the Author: Jacob "Slim" Call is one of the two most famous action figures in the world. Contrary to what Swingin' Dick says, he does not like fat chicks. Slim has been a part of Breach-Bang-Clear since the early days. Since then has traveled around the world spreading awesomeness, fighting evil and putting single dancing moms through college. Slim hates hippies, sissies and when the MRE Tabasco leaks into the toilet paper and dries there but you don't realize it until its too late. Together with his comrade Richard "Swingin' Dick Kilgore" Slim manages and directs an eeeelight blogging team of writers that thinks you can be a warrior and a patriot and still be amenable to civil discourse. Wanna know more about this foot tall 'Merican hero? Read more about him here.