A bloody Fall in Culiacán
The ensuing scene could have been mistaken for Syria or Yemen. Footage posted on social media showed burning vehicles spewing black smoke, heavily armed gunmen blocking roads, dead bodies strewn in the streets, and residents fleeing for cover amid high-caliber gunfire. (John Daniel Davidson) It has been a bloody Fall in Sinaloa, largely due to what is alternately being called the "Siege of Culiacan" and the "Battle of Culiacan".
Though media outlets north of the US-Mexico border haven't given it much coverage, the last few months in Sinaloa have been much bloodier than usual — and that's sayin' something.  Though the surgent violence subsided somewhat after Mexican military personnel were forced to release the recently captured son of "Chapo" Guzmán things remain fraught, and they're little better in several other states.
As the CATO Institute described it back in October,
"As part of an ongoing campaign against the country's powerful cartels, Mexican security forces arrested two sons of former Sinaloa cartel kingpin Joaquin "El Chapo" Guzman in mid-October. Presently, the elder Guzman languishes in a maximum-security prison in the United States. Mexican officials seemed to believe that taking his sons out of commission might sound the death knell for the rump Sinaloa organization.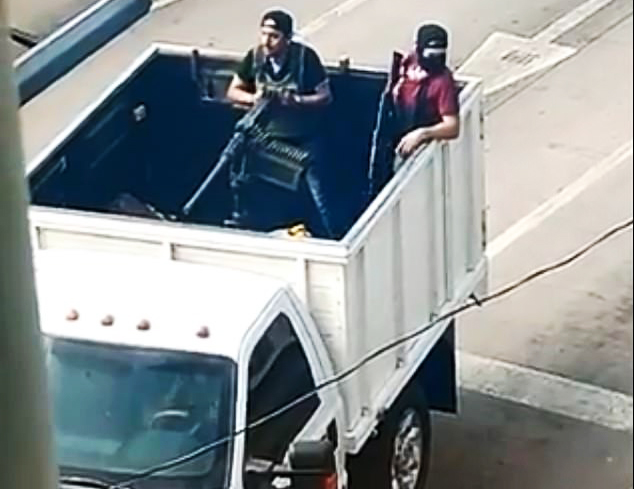 It proved to be disastrous. Multiple battles soon erupted between government forces and cartel gunmen in the streets of Culiacan, Sinaloa's state capital. The cartel attackers quickly freed Ivan, the eldest son. Ivan then launched an all-out siege of Culiacan in an effort to free his younger brother, Ovidio."
DailyMail.com, which offers a timeline of events that day, reports as follows:
"El Chapo's son, Iván Archivaldo Guzmán, directed an offensive against the government to thwart the arrest of his brother, Ovidio Guzmán López.
Security forces arrested Guzmán López after acting on a request from Washington to process an extradition order. However, they were met with resistance from armed cartel members, who kidnapped several members of law enforcement in response.
The standoff ended when the Mexican government released El Chapo's son in exchange for a cease-fire after 13 people had been killed – a decision defended by Mexico President Andrés Manuel López Obrador, who was desperate to avoid a bloodbath."
A few weeks after the spike in violence, a different cartel spawn (Ismael "El Mayito Gordo" Zambada-Imperial, the son of  El Chap's longtime partner "El Mayo" Zambada-Garcia) was extradited to San Diego. El Mayito was also captured in Culiacan five years ago.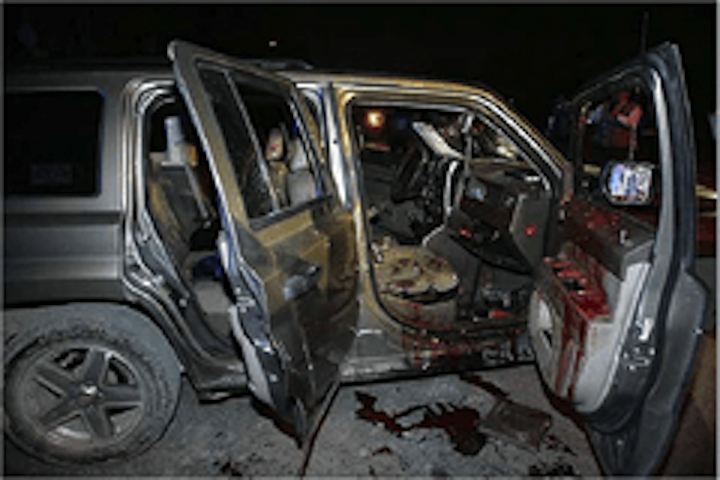 The murder rate in Sinaloa is reportedly down significantly compared to recent years, with 934 "intentional homicide cases" in 2019, but Mexico overall is setting new records for violence. According to Mexico's Secretariat of Public Security, December 1st (the one-year anniversary of President Obrador's tenure) was the worst day for murders on record, with 127 deaths reported in a single.
Elsewhere in Mexico, while security forces were attempting to regain control over Culiacan, another couple dozen sicarios, security personnel, and bystanders were killed in Coahuila when CDN (Cartel del Noreste) gunmen raided a small town there.
"The Coahuila government said that eight gunmen and four state police officers were killed in clashes on Saturday in Villa Unión, a town about 65 kilometers south of the border city of Piedras Negras.
Police killed seven more suspected cartel members early Sunday as they traveled towards Nuevo León after fleeing Villa Unión…" Mexico News Daily
And just yesterday (as of this writing), CDN narcos were involved in another gunfight, this time with the Furia Negra unit of the Tamaulipas State Police.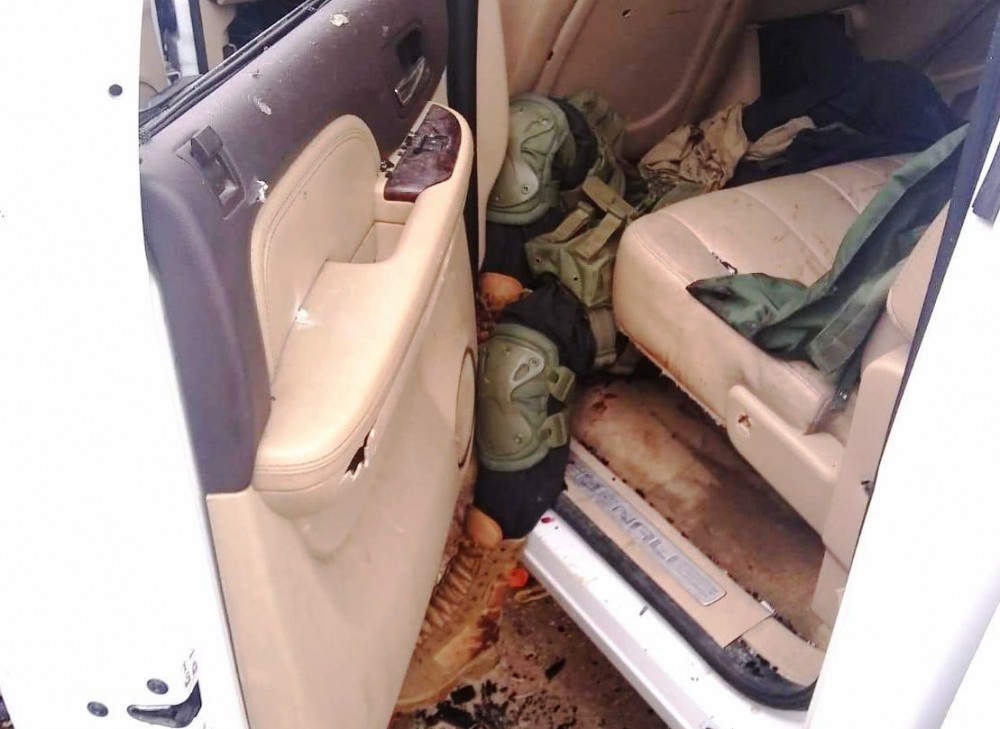 Learn more on:
• the SSPC (Ministry of Citizen Security and Protection) website.
• CATO Institute, How the Sinaloa Cartel clobbered the Mexican Military.
• the Daily Mail, Murder reduction in Sinaloa.
• NACLA's Revisiting the Battle of Culiacán,
• Vice's El Mayito Gordo,
Numerous stories on Borderland Beat.
Like what you read here? Consider backing us on Patreon.
You'll be automatically enrolled into the Tactical Buyers Club, thus getting dozens of discount codes to high-end companies in the tactical/firearm/outdoor arena, and you'll earn the right to wear the House Morningwood sigil.
⚠️ Some hyperlinks in this article may contain affiliate links. If you use them to make a purchase, we will receive a small commission at no additional cost to you. It's just one way to Back the Bang. #backthebang