We always enjoy meeting up with old friends in the industry and checking out what they are doing. It was no exception with the guys from COAST Portland.
They had a couple new rechargeable lights in varying price ranges and features, one of them they are especially proud of.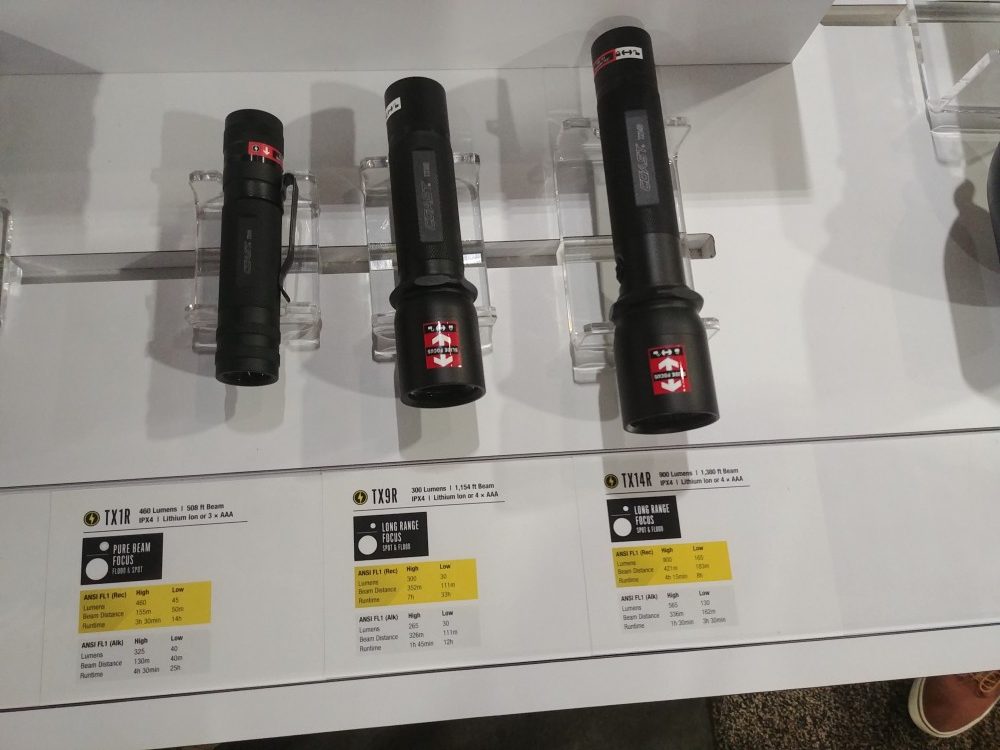 The TX14R is the crown jewel of the new line of lights. The slide focus allows for a nice dispersed beam or one with some solid throw. I'm sorry Sands Convention Center for blinding your cameras.* The focus is easy to manipulate and locks in place. The unit comes with two rechargeable batteries that can be charged in and out of the light so you will always have one ready.
*and to my roommates at the villa, whom I also tortured by running the a/c at night.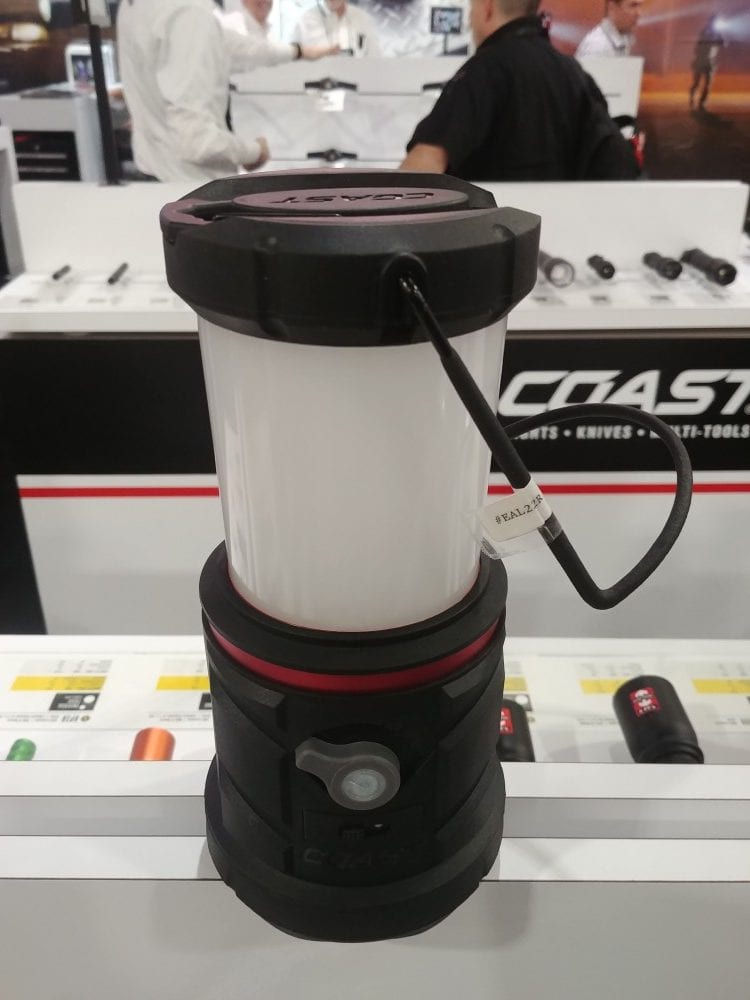 COAST had three lanterns on display at the show but the EAL22R was the one that really caught our attention. Brightness is not adjusted by a series of stabbing the same button. Instead, a switch on the front is rotated to your brightness level from gentle illumination all the way up to the sun in your hands. The unit has various attachment methods and like a bunch of the awesome things COAST sells its rechargeable.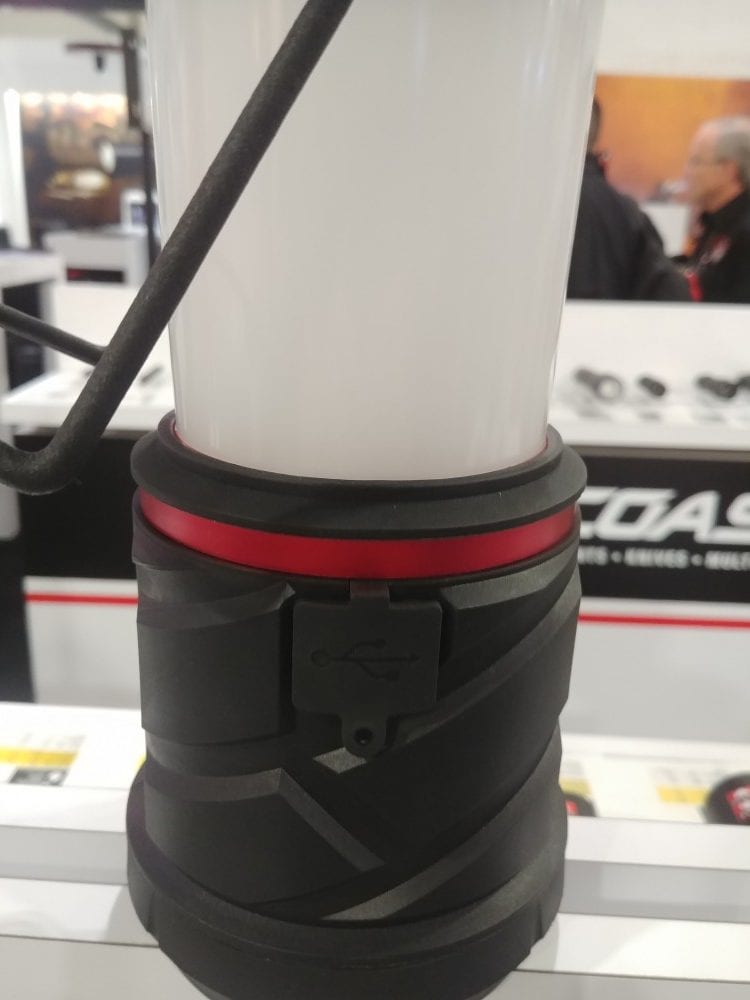 Not only can you charge the battery but you can charge other things off of it. This is a feature that a lot of the recent offerings from COAST has had. The unit also takes traditional batteries if that is your thing.
Did we mention it can also do red? We know what your thinking the red is just one brightness level we too checked the unit. The body of the lantern resembles the Polystell light grip. If you don't require the recharging nature of the unit the other options are battery powered and the price is lower due to the difference.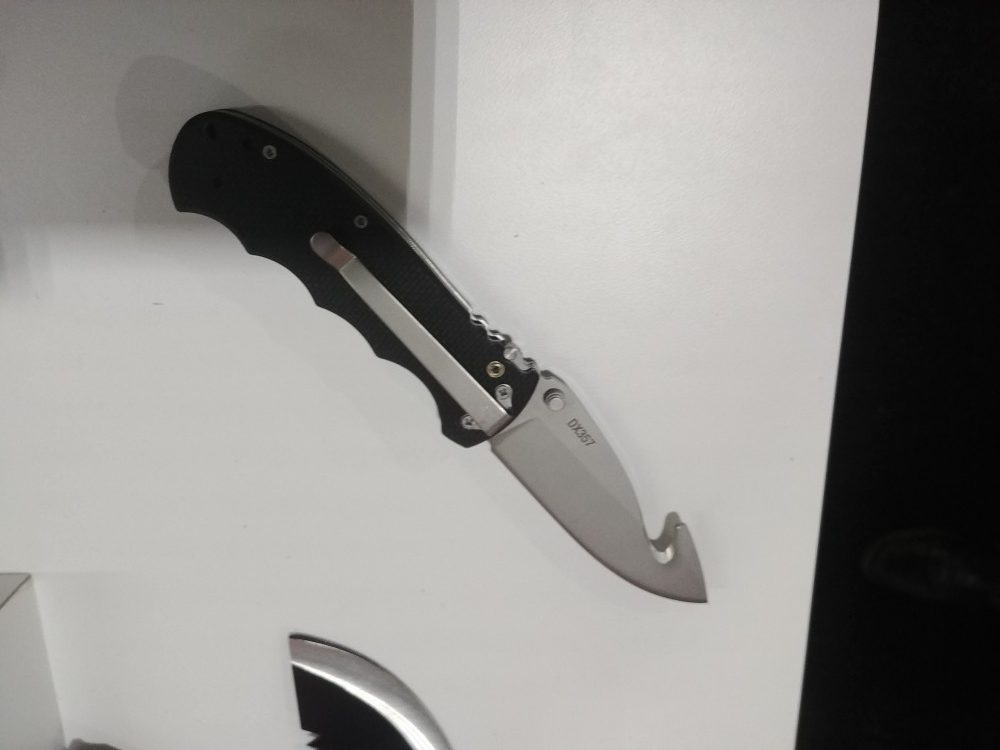 They also had the DX357 a stout knife with G10 handles, a lock to keep the blade from folding when in use and a cutting hook. The pocket clip is a nice deep clip letting the knife dissapear in your pocket.
The lantern and knife are not released just yet but will be out in the coming months so check the website later.
More to follow.