Cigar 101: Maduros vs. Natural | Pop Smoke
What is the difference between Maduro and Natural? What are the best cigars for a beginning smoker? What kind of cigars did Sgt. Rock smoke? What about Nick Fury? These are a couple of the many questions we'll be answering in the pop smoke series.

Are you a cigar virgin? I'm not talking the one cheap cigar that you smoked with the groomsman at a friend's wedding or a gas station cigarillo. I'm talking about a properly humidified cigar from a known maker. Have you tried one of those?
If you have not and you are thinking about it, we suggest you do a little research before walking into a cigar shop. There are far more options than you'd think. Size and shape determine some things (that's what she said), including how long a cigar will smoke or how smooth the draw will be, but the most important thing to understand is (typically) the difference between a Natural wrapper and a Maduro.
A real cigar is different types of tobacco leaf, expertly rolled into a wrapper which is also a leaf of tobacco. These wrappers are designated into two different styles; those are, as you may have guessed, Natural and Maduro. These styles offer two very different tastes and smoking experiences. With some rare exceptions, the two can usually be differentiated by their color. A natural cigar will look tan, something like the color of coffee with cream; a Maduro will be much darker, closer to the color of black coffee.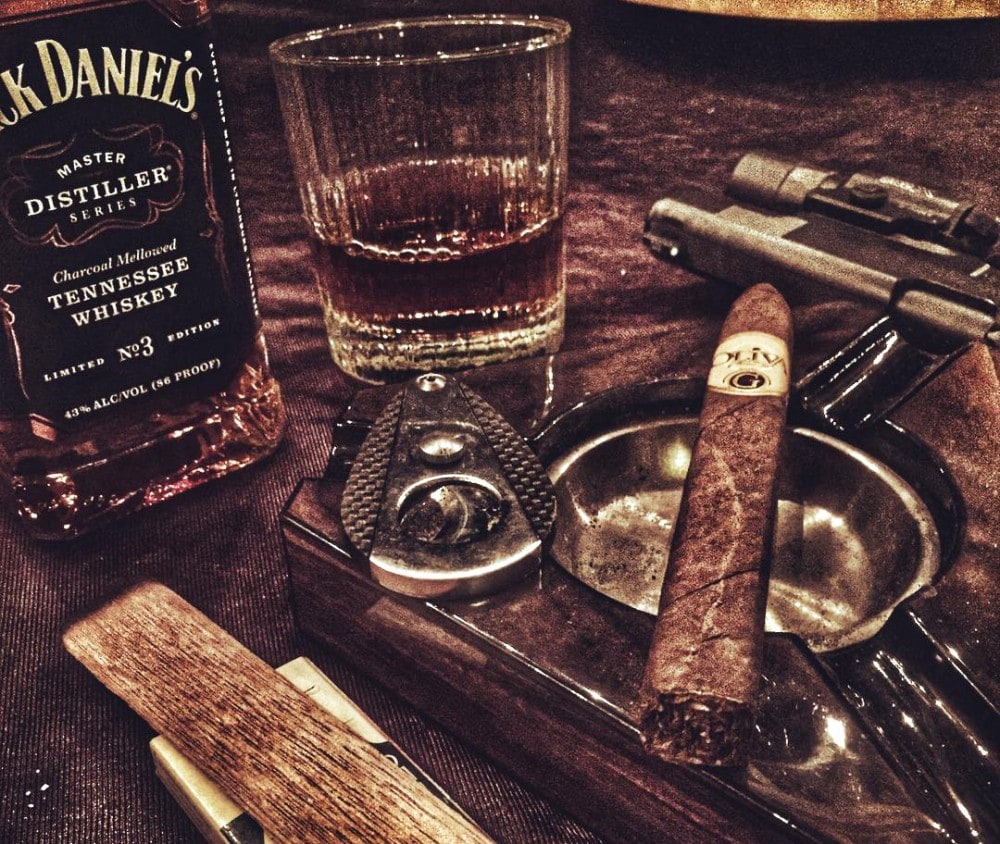 Not all Maduro wrappers are exactly the same hue, though they can be close. Wrapper colors vary between cigars and brands. Just like leaves on the same tree can be a similar color but not identical, tobacco leaves will all vary slightly in shade. The difference in color and flavor in a Maduro comes from the fermenting process leaves are put through prior to use. That process darkens them, gives them a more complex taste, and results in a higher nicotine content. Maduro leaves can range from dark brown to midnight black (double Maduro or Oscuro). Maduro cigars are typically more complex, with a deeper flavor, much as a darker beer will be in comparison to its lighter sibling. If you read the reviews on most cigar websites or in cigar-centric magazines you will read learn to expand your palate, identifying smoother tastes and more specific flavors like chocolate, pepper or sweet.
Natural cigar leaves are grown under a cheesecloth to protect them from the sun. This, along with a very slow drying process, gives them a tan color, lighter taste, and lower nicotine content. Just like lighter beer, a natural cigar will rarely be as flavorful as a Maduro, though some still deliver a punch. The milder flavors of natural cigars are described using terms like woody, cedar, or possibly even slightly spicy.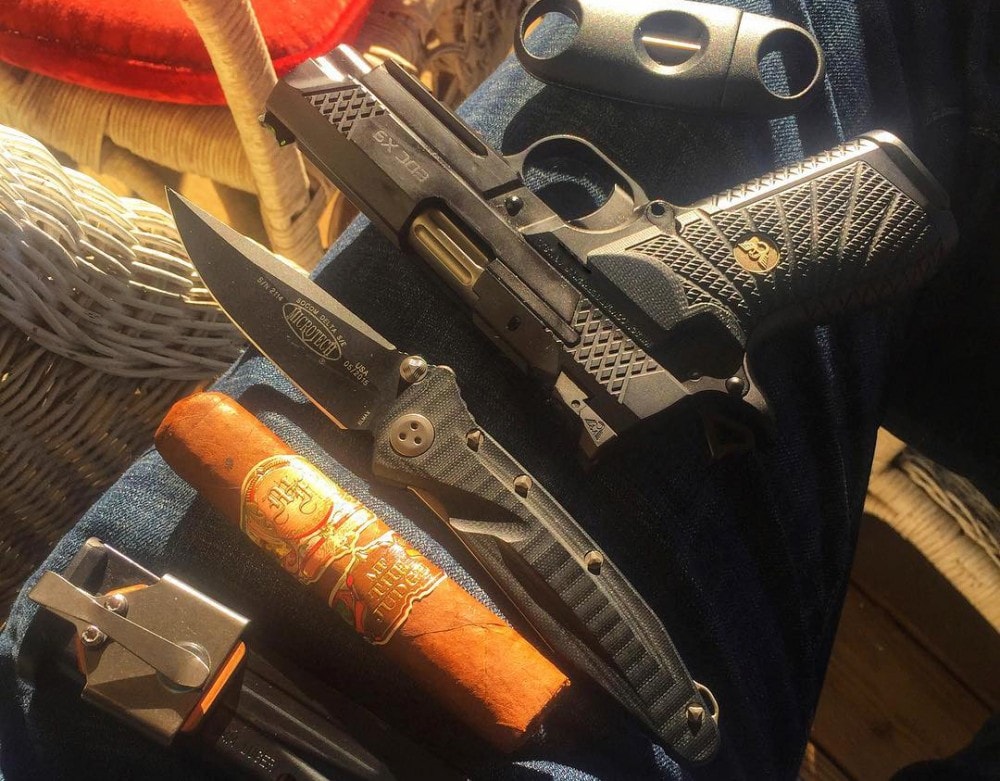 It would be impossible to recommend one over the other. Every person's tastes vary and their flavor profile preference will be different. If you want something smoother that may not give you the nicotine punch of a full-bodied Maduro, then start with a lighter Natural cigar and see how it goes. If you are enjoying some nice bourbon with friends and want a sweeter, more robust smoke then a Maduro may be what you are looking for.
You agree with Rudyard Kipling? (Watch below…)
As a cigar smoker myself, I rotate back and forth depending on what I'm doing, what I'm drinking and the mood I'm in. More often than not I'd call myself a Maduro smoker and will often found smoking a nice 1926 Padron Maduro…but that's just me (shameless favorite smoke plug).
Want to learn more? Here are a couple of good videos to get you started.
What would you advise a beginner when it comes to cigars?
Stogie 101: Wrapping them
Stogie 101: Cigar Wrapper Types
Enjoy Breach-Bang-Clear? How about doing us a solid. Back us by joining Great House Morningwood – you'll get stupid awesome rewards for it.