Check out Speakeasy Original
It's not for us to judge the metrotactical. Some of our minions like jewelry and good hair product. Some don't – in fact, some don't even have much hair. Some of them believe jewelry makes a pipe-hitter look sissified. Some think it makes that same pipe-hitter looks like a dangerously well dressed pipe-htter. We're aware this difference of opinion is not unique to our cadre so some of you just won't care. For those of you who do, care. check out Speakeasy Original. Speakeasy Original is what we call a "manly man" type jewelry place. From this necklace/pendant, which we figure will appeal to many of you who pursue the noble profession of arms: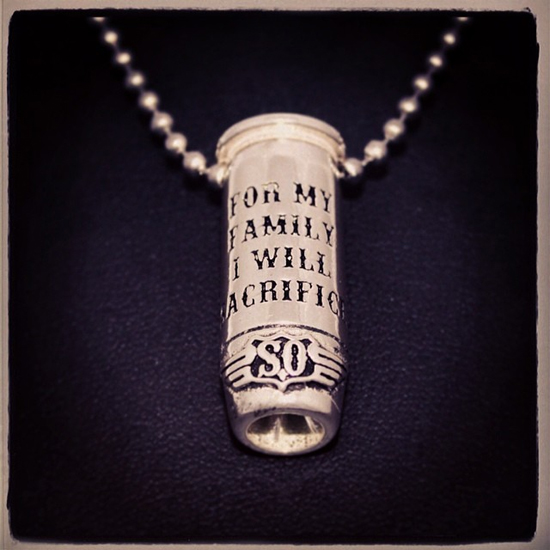 To this ring's heartfelt expression: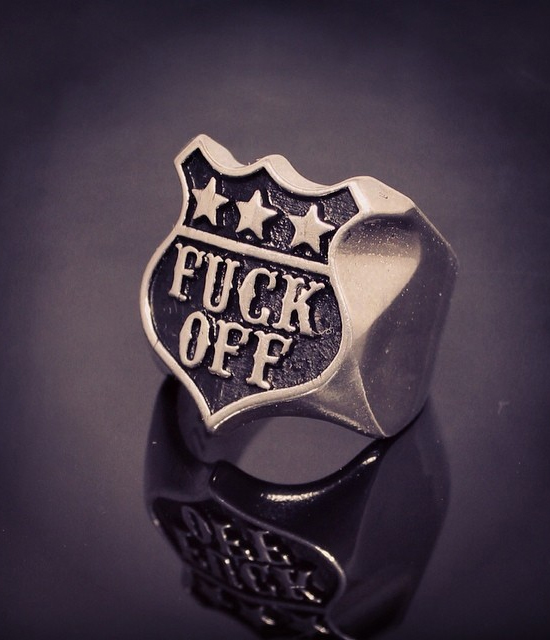 Speakeasy Original is a SoCal "garage shop." You will not be suprised to find out the artist himself is into custom and classic cars, bikes and music. His jewelry is handmade, crafted so each piece is "…within reach of the average working person that wants it bad enough, that they might have to save some beer money to get it."
You can learn more about Speakeasy Original made in the USA jewelry on their website, Facebook page or on Instagram. Lots of cool pictures on that Instagram page!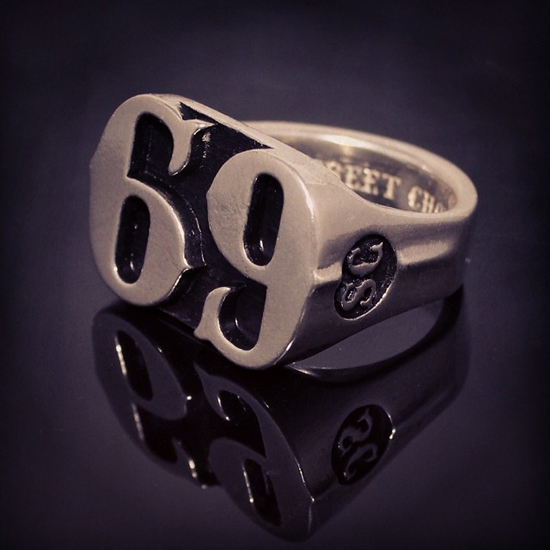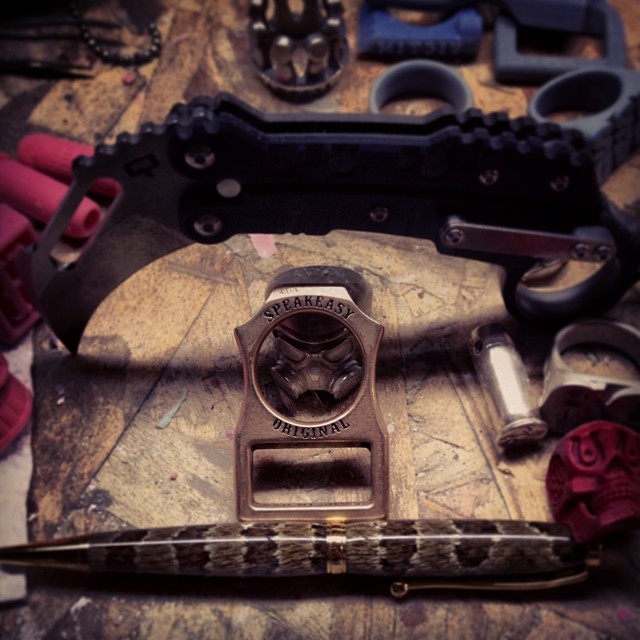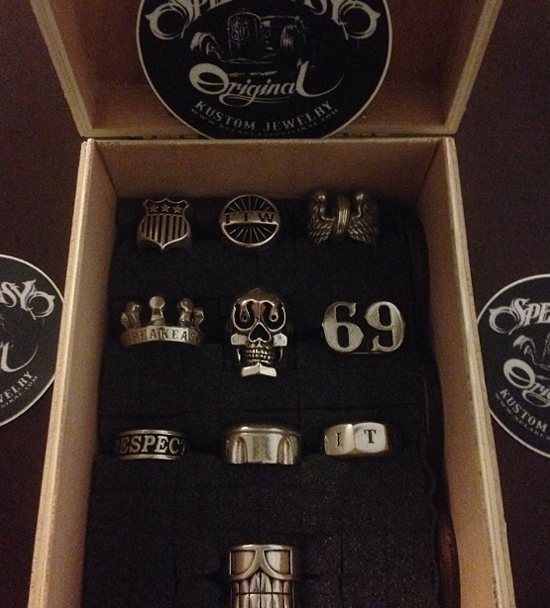 Oh, and apparently Speakeasy Original is looking for dealers; if you're interested, you can contact them at GenoA(at)speakeasyoriginal.com.
Mad Duo, Breach-Bang & CLEAR