Remington Chapter 11 Bankruptcy Now Filed
Remington Chapter 11 Bankruptcy Now Filed: Remington Outdoor Co. has filed for relief under Chapter 11 bankruptcy laws. Read more about it, and take a look at some of the gleeful ways the news is being reported by anti-gun outlets.
According to records obtained from the bankruptcy court of the district of Delaware by multiple publications, Remington Outdoor Co. has agreed to a prepackaged Chapter 11 bankruptcy deal: Delaware Bankruptcy Court Case 1:18-bk-10684. The announcement provides some finality to Remington's original disclosure of bankruptcy plans back in early February. In an interesting, perhaps not coincidental, irony, the filing occurred after a weekend of anti-gun marches across the country.
Reduction of Debt and Millions in Capital May Keep Remington In Operation
The company cited several reasons for filing the petition for relief, including unsustainable debt levels, declining sales, and rising costs. If the petition is approved, Remington's consolidated indebtedness will be reduced by $700 million and an infusion of $150 million in new capital will be used to continue operations.
The CS Bankruptcy Blog explains,
"According to the Disclosure Statement, the Plan will reduce Remington's consolidated indebtedness by $700 million and contemplates a contribution of nearly $150 million in new capital.  Remington is also seeking approval of over $145 million in DIP Financing provided by Remington's pre-petition ABL and term loan lenders, consisting of $100 million in new money and a rollup of the $45 million pre-petition bridge loan provided by Remington's term loan lenders.  Prime Clerk LLC is the proposed claims and noticing agent.  The cases have been assigned to the Honorable Brendan Linehan Shannon."
Though the bankruptcy was expected by many in the firearms industry, news of the filing is being reported in far too many places with a sadly exultant, even celebratory tone. Here's one skewed and incomplete example. This is 24wallst.com's Paul Ausick, who writes,
"Privately held Remington Outdoor announced in mid-February that it had negotiated a restructuring deal with its major creditors and would file a prepackaged Chapter 11 reorganization plan. Less than 48 hours later, 17 students and faculty in Parkland, Florida, were dead following an attack on Marjory Stoneman Douglas High School by a former student using a semiautomatic assault-style rifle.

Bankruptcy papers were finally filed Sunday in the U.S. Bankruptcy Court in Delaware."
There is an almost gleeful quality to his "reporting." One can almost imagine Ausick and others like him rubbing their hands while typing,
Remington was acquired by private equity firm Cerberus Capital Management in 2007 for about $370 million, including debt. The acquisition followed the firm's 2006 acquisition of Bushmaster Firearms, the maker of the semiautomatic weapon used to kill 26 children and faculty at Sandy Hook Elementary School in December 2012.
Ah, innuendo. It's a superb tool (read Patrick's Ten Commandments of Propaganda). Partial truths and well-crafted deductions are extraordinarily effective. So too are complete truths delivered with the right timbre. I'll counter such seemingly reasonable anti-gun sapidity with a few pro-gun flavored statements of my own.
The same day Remington announced the finalization of its bankruptcy, online news source Breach-Bang-Clear revealed a series of discussions with highly placed sources in several other firearms manufacturers. Much to the chagrin of gun violence protesters, Breach-Bang-Clear shared news of steadily climbing retail sales, record production numbers, and reportedly landmark revenue numbers generated by multiple companies, including KE Arms, Radical Firearms, and Grey Ghost Precision.
I can do the same thing in response to anti-NRA sensationalism, though even while intentionally trying to be derisive I can't quite bring myself to that level of flagrant, willful disingenuousness.
Additionally, despite allegations of child killing and mass murder against it, Breach-Bang-Clear claims that interest in supporting the so-called NRA (National Rifle Association) is seeing a significant rise. Staffers there and at other firearm-related publications hint this may have something to do with the recent trend in more recognizable, candid, and trustworthy candidates for NRA office. 

"Many of us jaded plebs aren't familiar with much of the organization's current administration," said one editor, on condition of anonymity and (more than a little ridiculously) speaking of himself in the third person. "Now we have people like Duane Liptak, Adam Kraut, and Julie Golob running for NRA office…that has done a lot to eliminate or at least defer cynicism. We even hear they may shift some resources away from the current program of regularly dispatched letters and e-mails asking for more money over into youth safety and education and other worthwhile programs!"

It is also likely that an understanding of essential liberties, and a pragmatic acceptance of the inaccuracy of such statements as that could never happen here with regard to the need to defend against a tyrannical government, plays a role in gun-owners' obdurate resistance to calls for additional layers of reactionary but ineffective feel-good gun control legislation.
That might not have been the smoothest diatribe I've ever delivered, I apologize. I'll work on it — Second Amendment supporters need informed eloquence to counter the glib delivery of writers like Francis Wilkinson.
Anyway, I digress.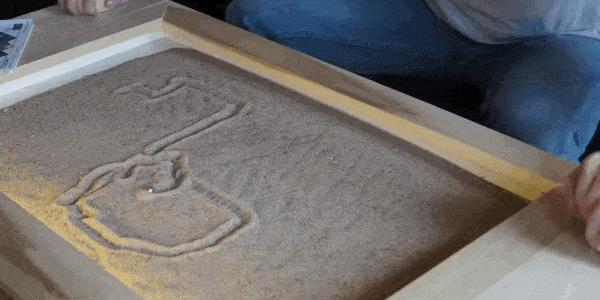 The sad fact is, an iconic American company will no longer be with us, at least not in its current incarnation, and nearly 4,000 employees (and most of Ilion, NY) will be left wondering about their future. And, like all pieces of such trending news, word of the bankruptcy will be shared exultantly by pro-gun control people everywhere with little or no acknowledgment of news that fails to service their agenda.
What I would like to see is a cogent analysis of all the hows and whys of the company's failure, written academically by someone with real business acumen. Might do extant companies some good. Lack of production quality? Poor leadership? Intentional mismanagement of people or resources, or incompetence? Did anemic efforts by or gross disinterest on the part of Cerberus Capital Managment, or its owner Stephen Feinberg, have something to do with it?
Those aren't rhetorical questions, I'm genuinely curious, and I think the industry writ large should be too. The gun industry damn sure won't receive the same consideration the car industry did, nor will any firearm manufacturer be deemed "too big to fail."
Additional sources:
---
Declare for Morning Wood!
Come, stroll the awe-inspiring aisles of the Morningwood Bazaar.  Earn the right to wear our sigil and speak our words.
If you wish to cite, syndicate, or curate our material, or if you're wondering about our please be so kind as to read our Terms, Conditions, and Disclosures.
Take heed! We have advertisers, sponsors, and affiliate relationships with some of the companies you will be reading about (particularly, but not limited to, archival posts). If you purchase one of those items, we will get a small commission from the sale at no additional cost to you. A lot of work goes into Breach-Bang-Clear; by making your purchase through one of our portals you'll be supporting our work. This will help us buy beer, bullets, and barbecue, and we won't have to put pop-up ads and other such stupid shit into our articles to pay our expenses.