A Petition Against the UAV/Drone MoH
We're going to get somewhat serious for a minute. The marplots and asshats at the Pentagon, usually renowned for their insight, intelligence and ability to act correctly in all matters (note: sarcasm), have this time really gone and done it. As you may have already heard, they've created a new medal for drone/UAV pilots – which we reckon is a Good Thing. However in the order of precedence they've ranked it higher than the Bronze Star and Purple Heart. It's called the Distinguished Warfare Medal.
That's right folks. If you successfully drive your Predator into harm's way and still manage to survive the rigors and grueling conditions of your chair and remote control back in your office (frequently located in the most dangerous areas of CONUS) then you too can earn the Distinguished Warfare Medal – and your award will be ranked more highly than someone WIA or that of someone awarded a Bronze Star for Valor in combat somewhere over the horizon.
We have no issue with an award for UAV pilots as such. They are a necessary reality in modern warfare (like the real kind where we have to shoot at assholes shooting back, not the X-Box game). Some of our minions have, in fact, benefited by the actions of Predator drivers.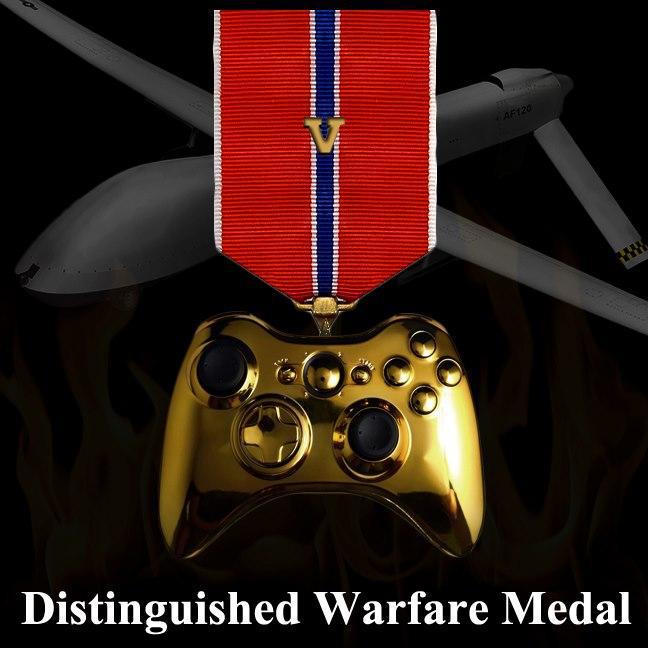 THAT SAID. Ranking it right under the Distinguished Flying Cross? Why not just grab some homeless VD-ridden prostitute who has cooked her brains to soup with meth and make her Miss America?
Anyway, this is where you need to go to sign the petition. Do it now, share this article or e-mail it along, write it in crayon on a napkin (not the same one you used while watching porn) but get the word out there. That is all.
Mad Duo, Breach-Bang-CLEAR!