Catastrophic injury – Operation Mend Jake
The harrowing tale of a severed bolt handle and the Herculean efforts put forth by the trauma surgeons at Ashbury Precision Ordnance to get it fixed. Mad Duo
Said the man who injured the rifle, which belonged to his wife, "Call a firetruck, get an ambulance, contact the National guard…the scorched earth eternal brimstone and beatings, I'm gonna die…she is going to kill me!" 
This is perhaps funnier to us at Breach-Bang-Clear than you, dear readers, because we know the two involved and he really was about to piss his pants.
Here is an excerpt of the report:
"…It turns out that while at the rifle range with his guardian "JG", Jake apparently began choking on a cartridge that got stuck in his chamber.  "JG" immediately administered the Heimlich maneuver and then supplemented this first-aid technique with the 'vigorous application of a wooden hammer handle' to dislodge the offending cartridge.  This resulted in the ugly and obviously painful bolt handle break which could have been rifle-match-ending should it have occurred during a competition.

…APO's Long Gun Trauma team swept into action.  It was feared that Jake may have gone into shock while be transported from Georgia to Virginia so he was immediately put on supplemental oxygen with a bolus IV drip of Hoppe's #9.  Yes, we went old school and proudly admit it.  Expectations for recovery went up as the top came off the bottle and the "sweet" aroma wafted across the bench. A smile crossed Jake's face. YES!  If anything could stabilize Jake for the tough operation ahead, it had to be Hoppe's…."
We'll warn you ahead of time; the pictures are graphic, but the rifle does survive and goes back to work.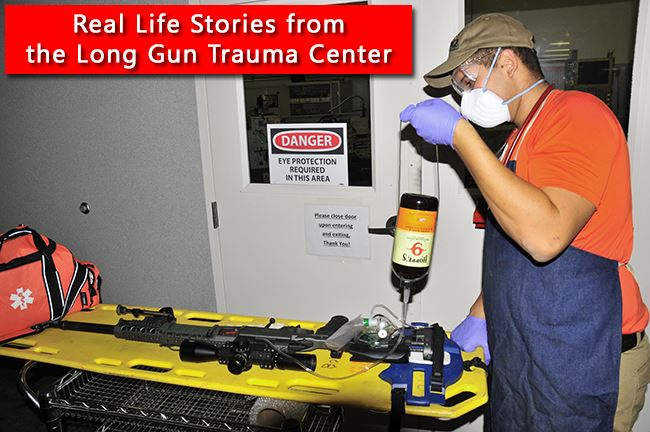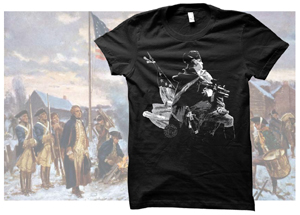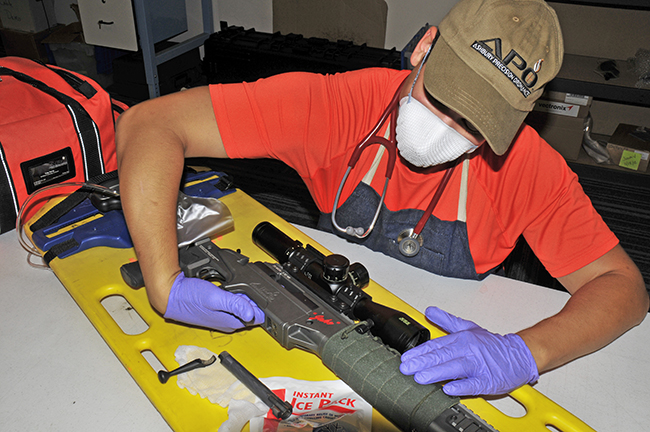 Read the rest of the story here on the Ashbury Precision Ordnance blog. Follow competition shooter Melissa Gilliland here. Get yourself some training via Shadow 6 here.